Happy Thursday, it's a nice cool morning here, perfect if you ask me, nothing better than sitting in my favorite chair with the windows opening, a cool breeze and a hot cup of coffee!  Unfortunately we are in for a rainy weekend which is a bummer as my husband has planned a yard sale, hopefully it will all work out ok.
Today's card is for the Can You Case It weekly challenge, this week's it's Designers Choice Edition, how much fun is that.  I'd like to thank Terri for picking my challenge #87 card as a designer team member pick, I enjoy playing along! Don't forget to check out their blog.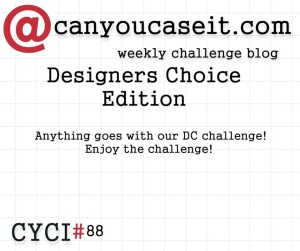 For my card, I used the Reason for the Season stamp set and did triple layer stamping. The white layers are held together my a tiny piece of adhesive, you stamp your image, separate and mat each layer – my layers have dimensionals behind them for added depth. Once I had the card complete, I just felt it needed something, so I broke out my Mod Podge Sparkle and painted the flowers & leaves. I just love the sparkle, now it's a Christmas card ! ! !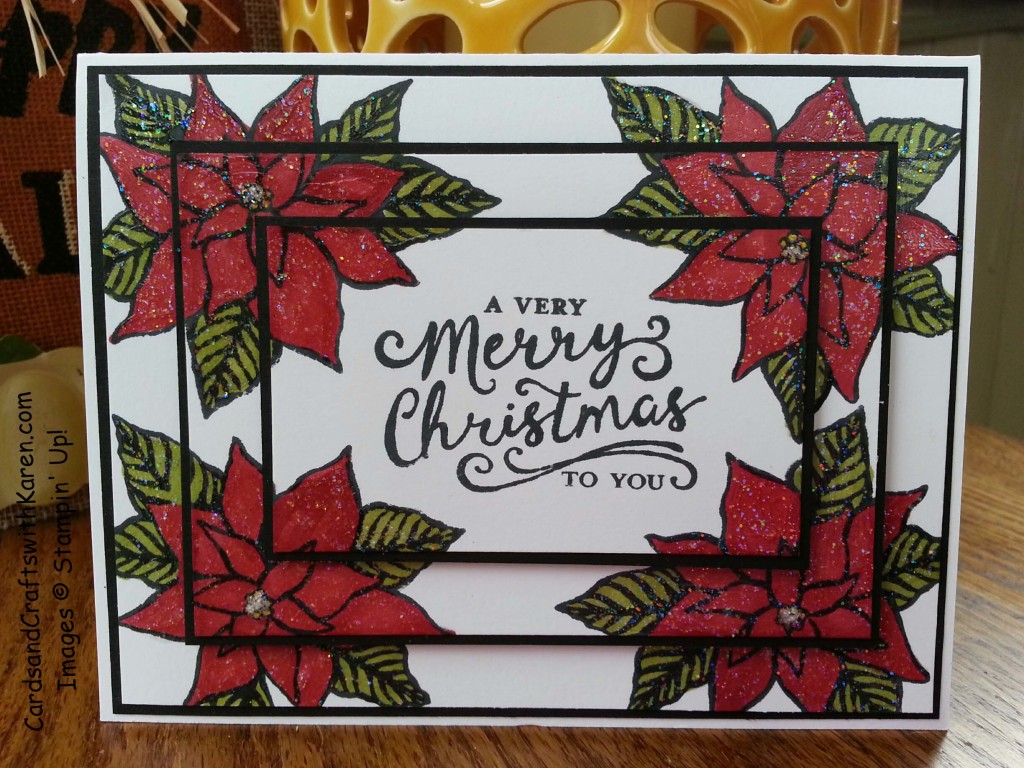 Thank you for stopping by today, hope you liked the card. Click on any of the images below for more product information or to place an order. Have a great day, Craft On!