Happy Monday, hope you had a nice weekend!
Today's post is for the "canyoucaseit" weekly challenge. It's a Designer's Choice Challenge – "May Flowers – Edition". Check out the blog for other projects by clicking here.  The minute I saw what the challenge was for I knew I wanted to make a basket of flowers.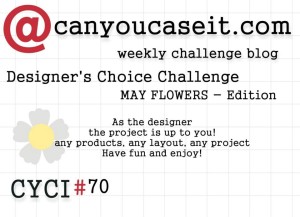 To get started I used the Berry Basket Bigz L Die and Coaster Board to create a basket to put flowers in. Used the Handheld Stapler to put the basket together.  Next came making the four flowers using the Bouquet Bigz L Die and Flashback Designer Series Paper. The inside of the flowers are 6 center rolled up and hot glued in the center.
Stampin Up video below shows you how to make the flowers with the die.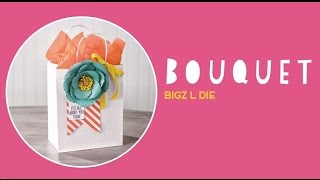 Thank you for stopping by today, hope you liked my project. For more detailed product information or to place an order click on any of the images below.  Have a great day, Craft On!