How's your week going? Weather was a little better today, but its to get really cold again tonight – at least no snow! Just makes me wonder when will the snow come and how much, probably up to the eyeballs, LOL!  🙂   I'm enjoying my evening watching the Penguin game tonight on the tv in my jammies, right now we are winning 2-0!
Today's post talks about the weekly deals that start today, including the Itty Bitty Accent Punch Pack, Angled Tag Topper punch and Hello Honey, Tangelo Twist & Blackberry Bliss Satin Ribbon. My card is a Valentine's Day card that features the Heart punch from the Itty Bitty Accent Punch Pack. I used the stems from the Painted Petals stamp set and scraps of shades of pink & red to punch out hearts to adhere in place of flowers.  On the inside of the card is the sentiment from the Choose Happiness stamp set, 'When I need a friend, you're there'.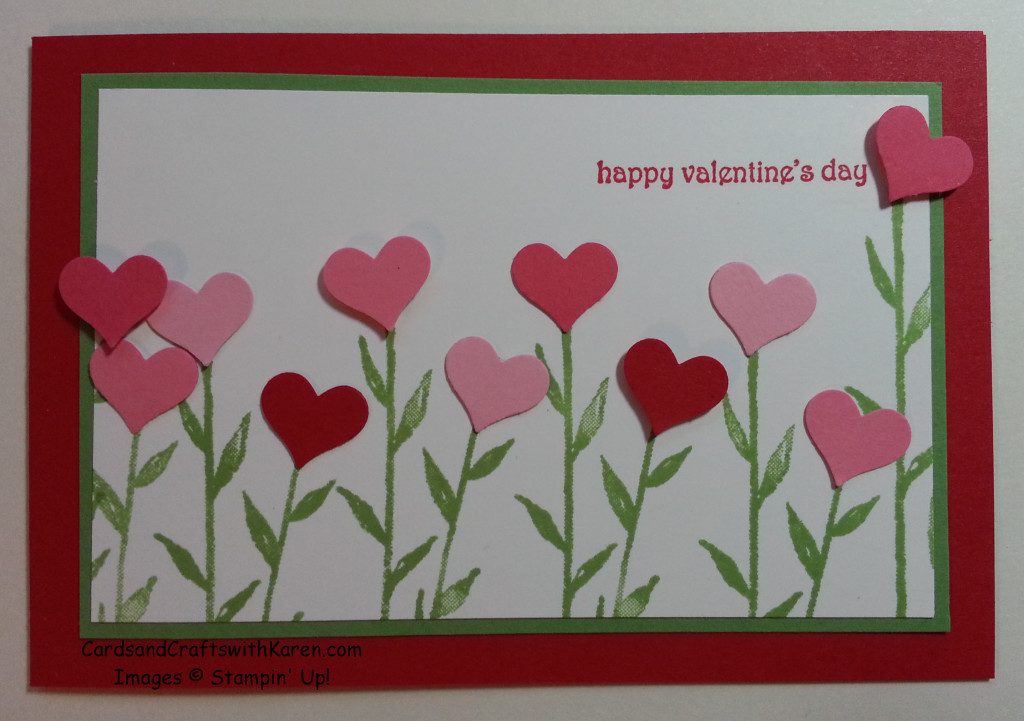 Thank you for stopping by, hope you enjoyed the card.  Both the card supply list and weekly deals are below.
Craft On!
 Built for Free Using: My Stampin Blog