So many times I'm asked what do I do with all the cards I make, today I will share one of those with you. I like to use them for gift baskets for events.  I'm a member of the North Hills High School class of 1976, each month a group gathers for dinner where you get to meet both new and old friends. Each month we take photo, the June photo is below, it was at Paradise Beach on Neville Island.
This month we are having a picnic July 15th at North Park and I thought I would provide some handmade card gift baskets to use as raffle/door prizes. Each varies in amount of cards and is decorated a little different, hopefully the winners with enjoy them.
Here is a close up of all the gift baskets.
This is the first basket with handmade cards, note pad, pen and some stamps.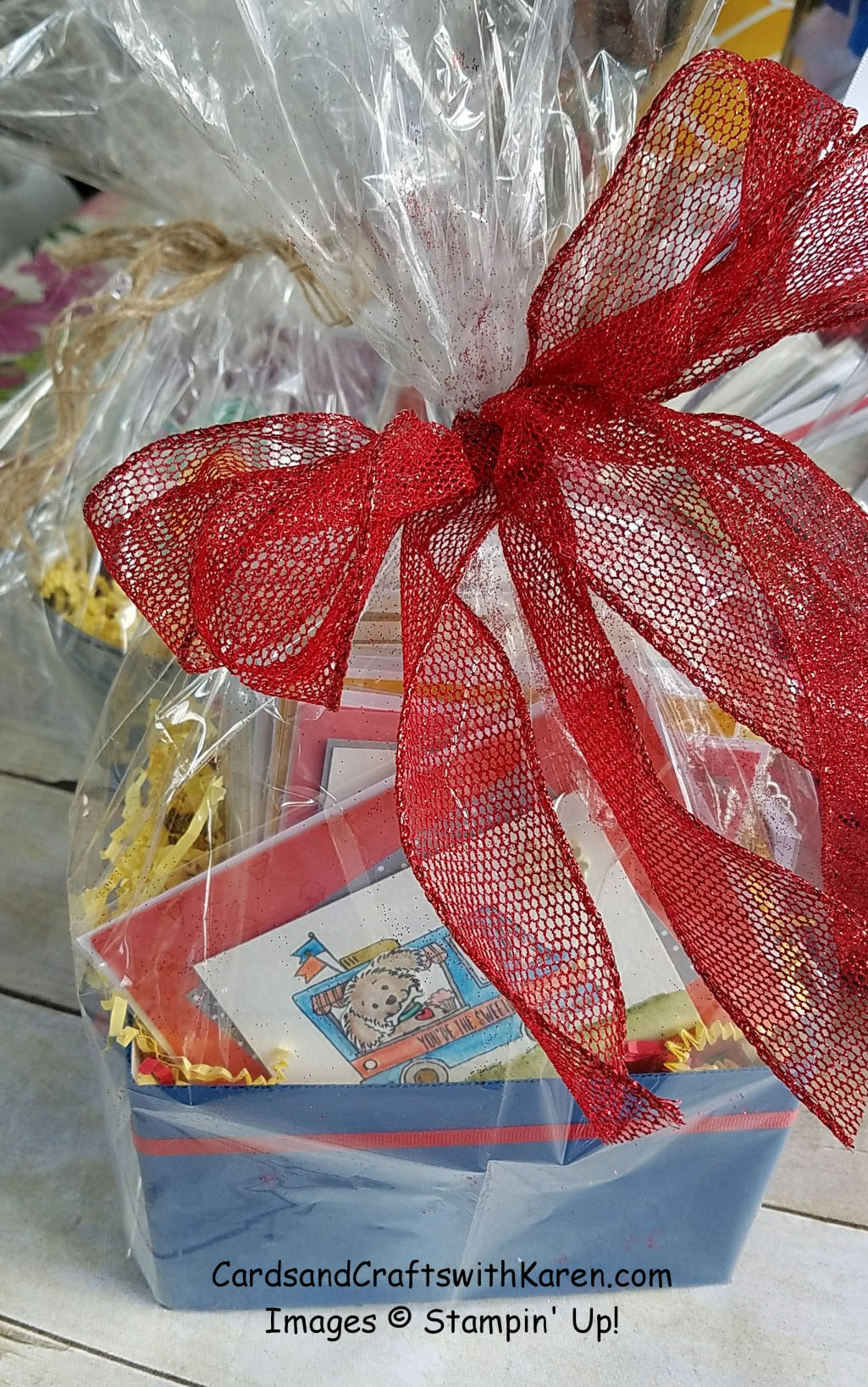 Cute little tin basket with handmade cards, note pad, pen and stamps.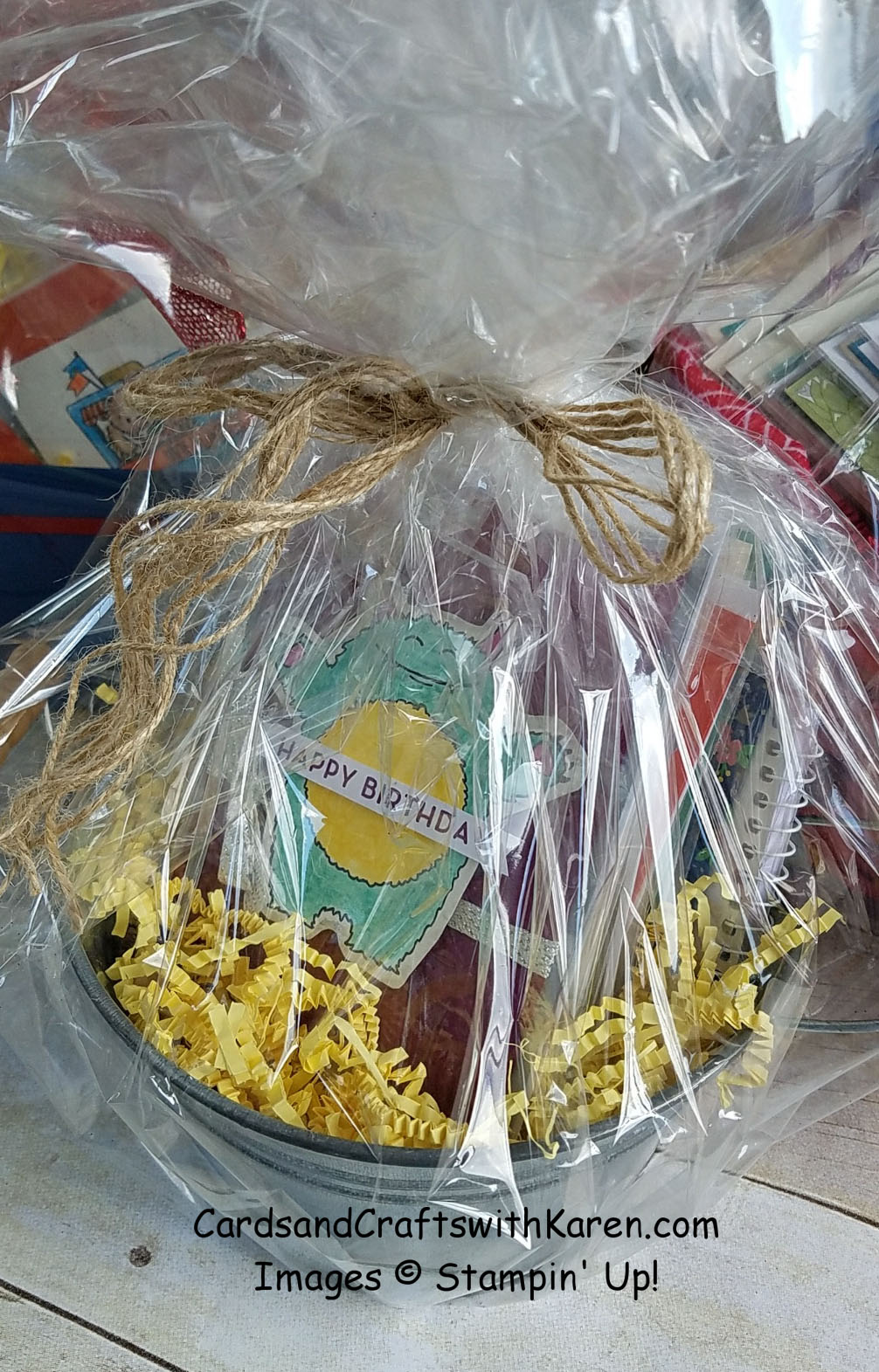 This Red & White (North Hills School colors) gift basket features the most cards and includes a few extra treats including a handmade gift box filled with thank you cards, postage stamps and Mickey Mouse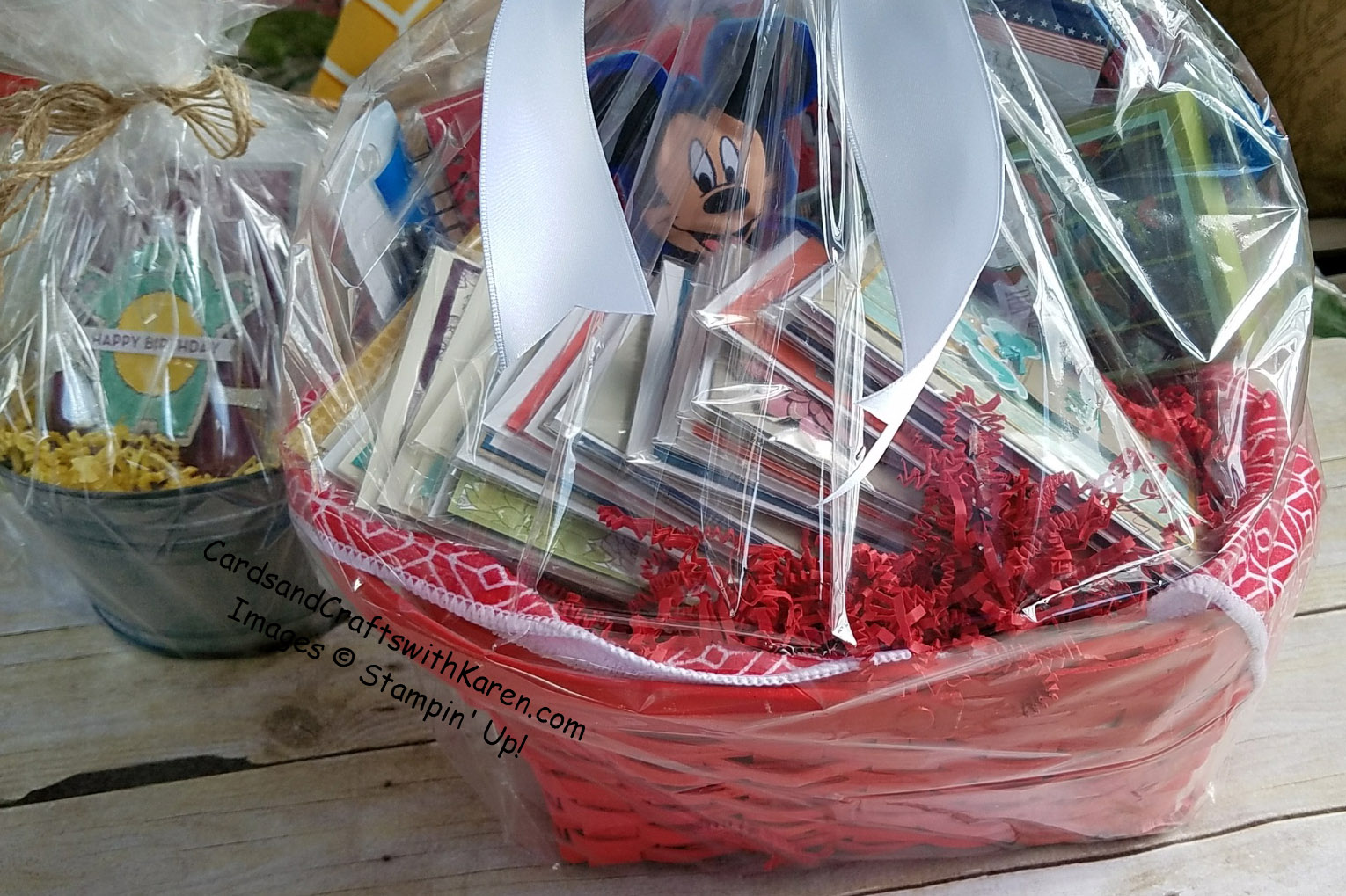 Thank you for taking the time to stop by.
Have a great day – Craft On!