Today its a quick to post to give you a sneak peek of the new In-Colors, available June 2nd with the new Catalog and let you know the new weekly deals just announced.  Really looking forward to see Watermelon Wonder & Mint Macaron in person!
Sneak Peek of the new In-Colors for 2015-2017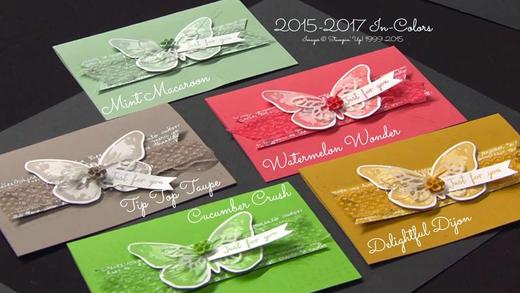 Weekly Deals from May 5 – 11th
To see a post with a sample of a box made with the Gift Box Punch Board, click here.
Thank you for stopping by, have a great day!  Craft On!