Welcome to Simple Saturday, using one stamp set to create your card. Today I am featuring the photopolymer stamp set Baby Bear.
Remember how a childhood teddy bear holds many great memories, for my brother it was a bear named Pinky. Why not start a baby's life out with the right teddy bear and the good memories will follow.  Baby Bear is a Two-Step Stampin' set. Combine individual stamps to build the final image you want in the colors you want.
Here are two cards perfect for a little girl, one has a pink bear and for a more traditional look a brown bear. Pearls and Metallic shapes accent the cards.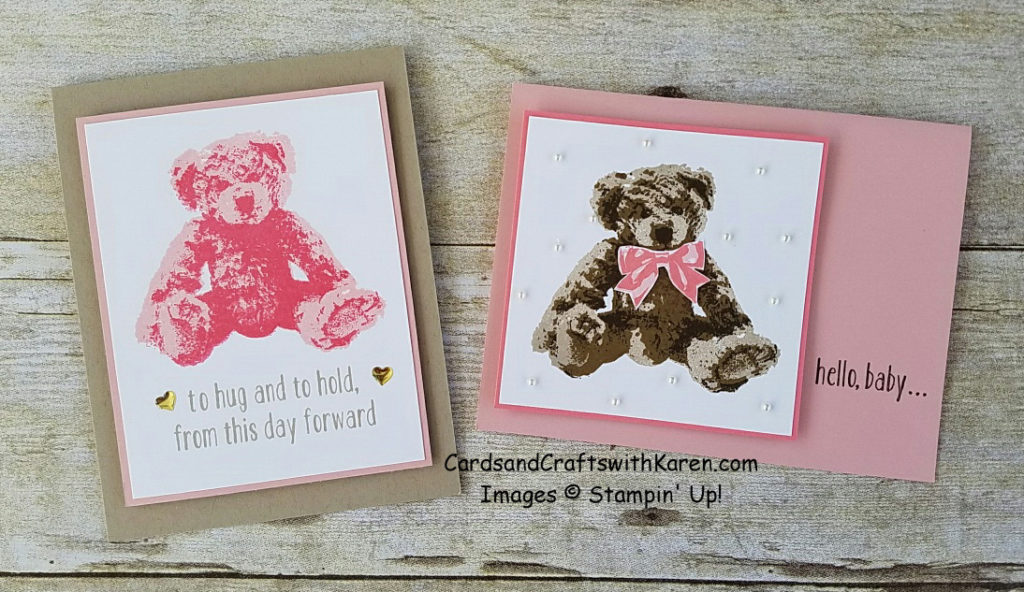 How about a blue bear for that new little boy in your life,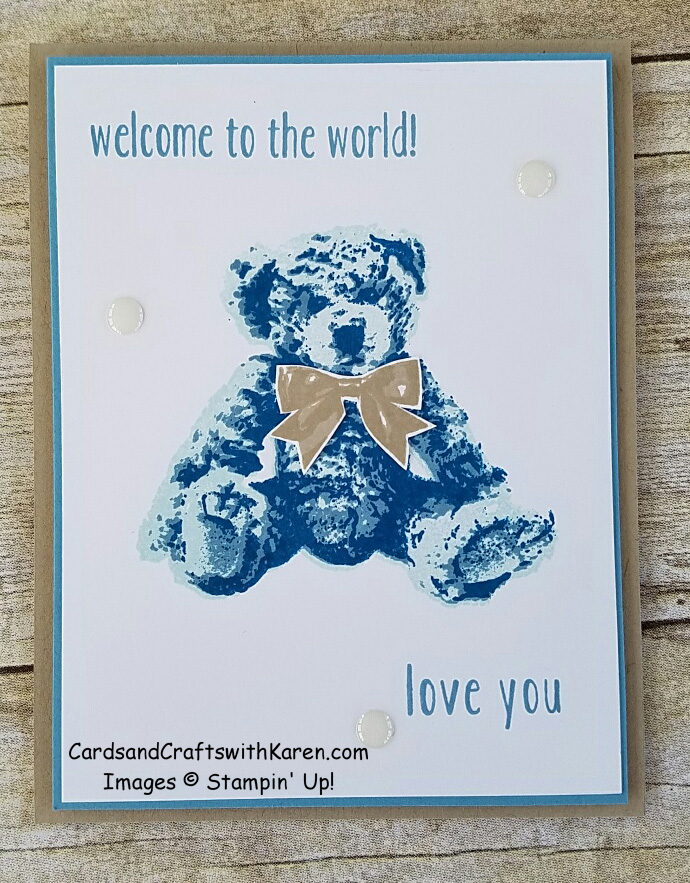 Aren't these cute? Really they are perfect for any age young or old.
With the new 2017 Occasions catalog and Sale-a-Bration starting January 4th, Simple Saturday's will be put on hold until April so that I can share new products and projects with you over the next few months.
Thank you for stopping by, have a great day. Craft On!
Click on any of the images below for a link to my online store for easy shopping.