Welcome to Simple Saturday – this week I'm featuring the Kinda Eclectic stamp set with the new 2016-2018 In-Colors, Peekaboo Peach, Flirty Flamingo, Sweet Sugarplum, Dapper Denim and Emerald Envy. This stamp set is perfect for those who like the collage look and it showcases a variety of colors rather nicely. The five images of stamps match the number of In-Colors perfectly and you can match the sentiment and mat color to accent a favorite color!
The Kinda Eclectic stamp set comes in both wood or clear mount. If you have either of butterfly punches, Bitty Butterfly or Elegant Butterfly, they both coordinate with these images and can be used for added interest and depth.
Just ink up and stamp away!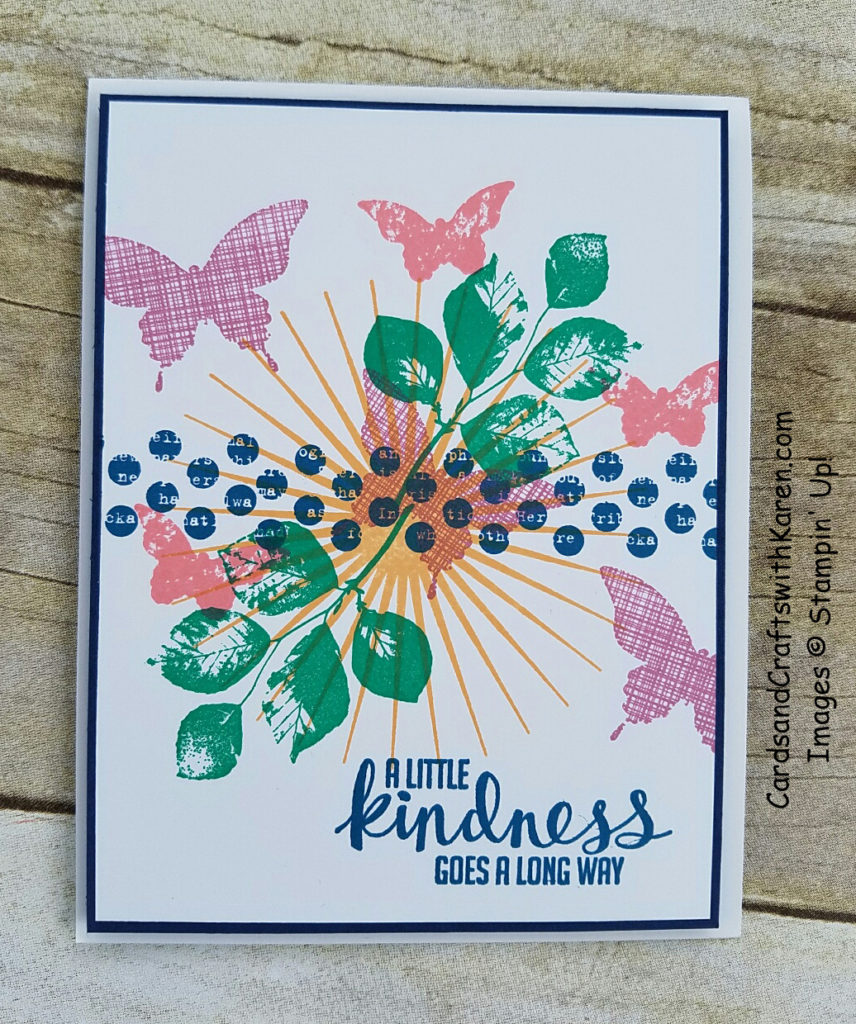 Supply list with link to my on-line store below.  Use Hostess Code 3J93YV3P with your an online order and receive a small gift and a hand stamped card from me. Happy Shopping.
Thank you for stopping by, have a great day – Craft On!