Don't know about you, but I surely had my days mixed up this week, thinking Wednesday was Tuesday and Thursday was Wednesday – guess these short work weeks have a tendency to do that to you. One think I know for sure is that today is Friday, woohoo !!! After work we are meeting friends for happy hour – I can hear that bourbon & coke calling my name….
Today's card is for the Mojo Monday challenge, a tall & skinny card designed by Julee Tilman. Please make sure to check out their blog.
For my card, I started with a base of Whisper White, 3.5″ wide x 11″ long, folded at 5.5″. The background is stamped in Cucumber Crush using a stamp from Gorgeous Grunge (who would of thought these stamps have so many uses, it's a must have stamp set). Next is a mat of Crushed Curry with paper from the Cherry On Top Designer Series Paper Stack with image and greeting both from the Sprinkles of Life stamp set available June 2nd. Dazzling Details adds sparkle to the cupcake icing.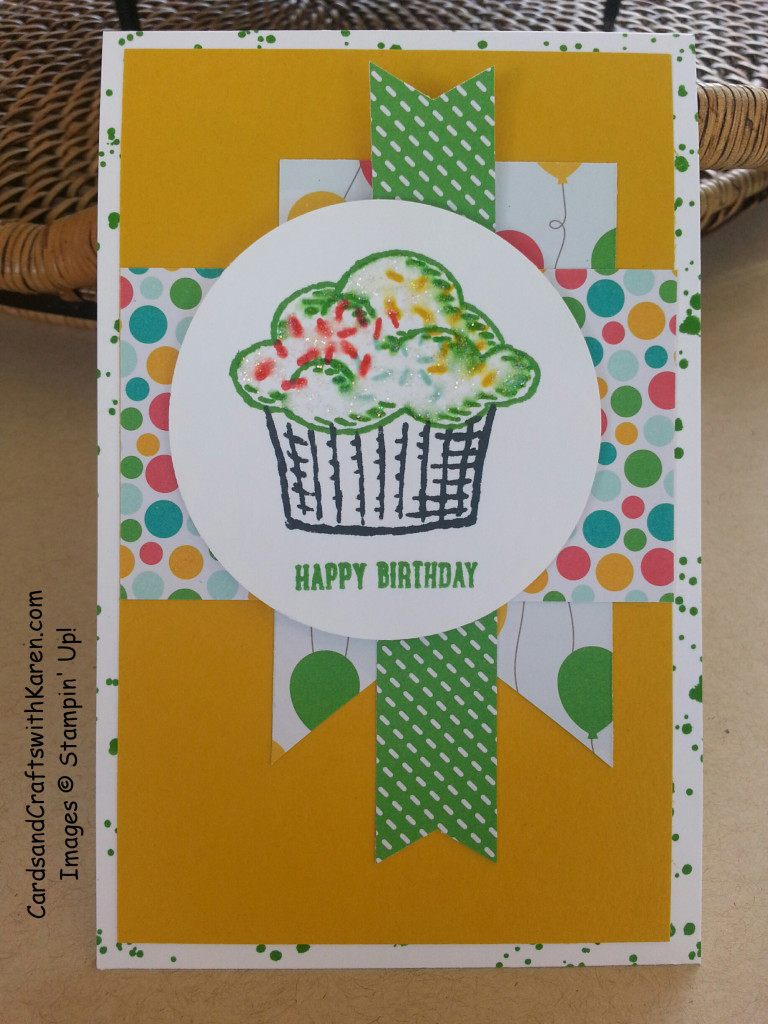 Thank you for stopping by, hope you enjoyed the card. For more detailed product information or to place an on-line order, click on any of the images below. Have a great day, Craft On!