Happy Monday, hope you all had a nice weekend. The weather here was beautiful, instead of crafting I spent some time out in the yard, it's not that I like yard work, but it was just too nice of weekend to be inside. Not to worry, I'll be back crafting this week in preparation of the Sunday Stampers class coming up and for project to share with all of you!
Today my husband and I were lucky enough at the last minute to be invited to the opening day baseball game between the Pittsburgh Pirates and Detroit Tigers at PNC Park in Pittsburgh. Chris Jamison, Season 7 finalist of The Voice and hometown boy sang the Star Spangled Banner, it was wonderful.  Below is a photo of the teams after their introductions. It was a close one at the end but the Pirates won 5-4. Raise the Jolly Roger!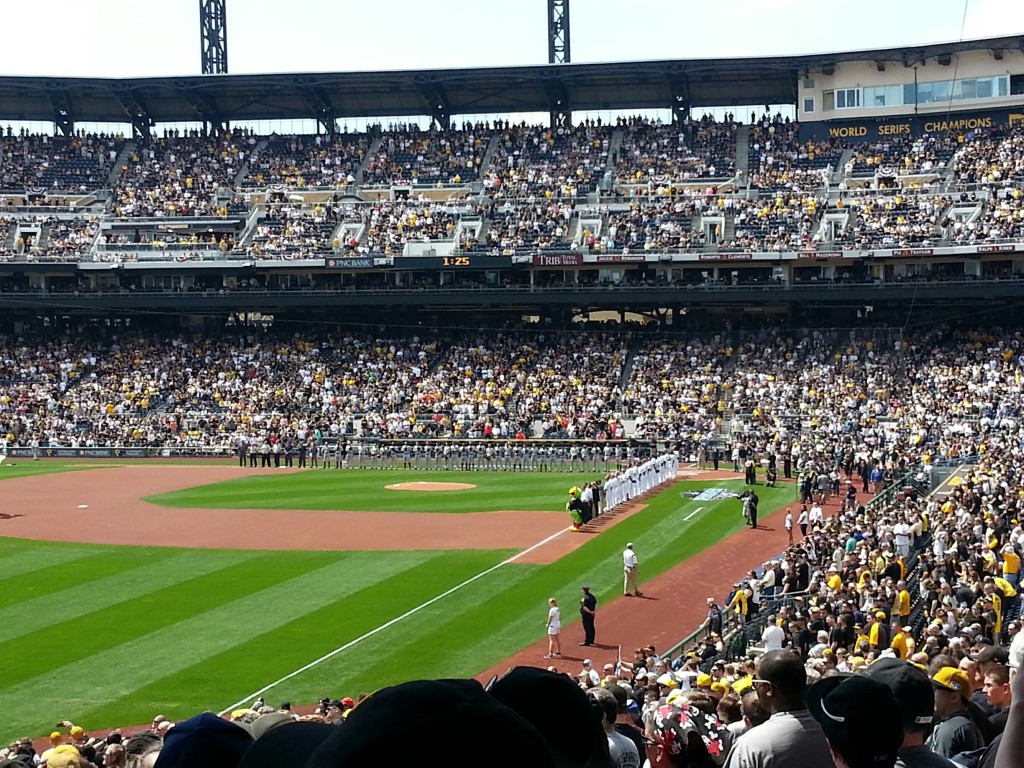 Now on to the card for today. I'd been looking at the Birthday Bash Specialty Designer Series Paper (DSP) and realized I had not used the pattern on todays card so it made the choice easy for what I was doing. It's a clean and simple card, took about 10 minutes to stamp and put together. The DSP is matted on Mossy Meadow on a card base of Crushed Curry. There is a piece of Tangelo Twist satin ribbonwrapped around with a flower from Beautiful Bunch, punched out with the matching Fun Flower punch. The center of the flower is from the same stamp set, punched with 7/8″ Scallop Circle punch and a little Dazzling Diamonds for glitter. Sentiment is from Fabulous Four in Mossy Meadow.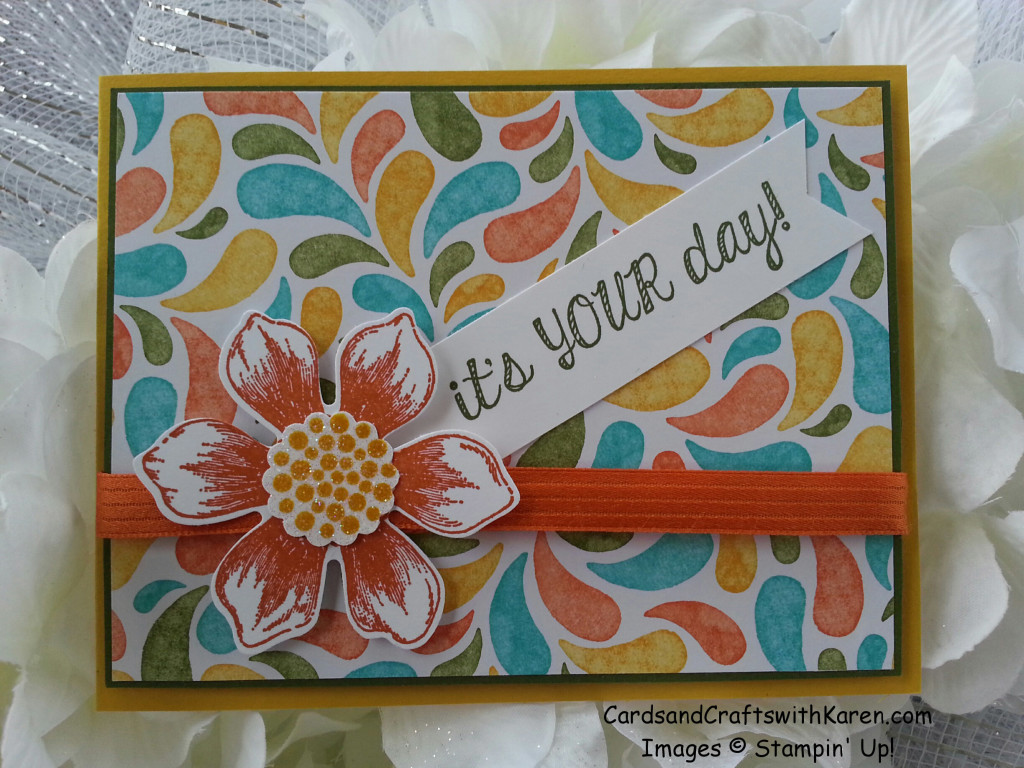 Thanks for stopping by, hope you enjoyed the card. Craft On!
Click on any of the images below for more product information.