Happy 2017 to all you crafters out there! May the new year bring you good health and happiness.
So who's having pork and sauerkraut today for luck throughout the new year? We are, along with my famous baked beans and mashed potatoes.
What is more appropriate than for me to make my favorite type of card, a shaker, to welcome in the New Year!
Today's card combines two great stamp sets (Thoughtful Banners & Teeny Tiny Wishes) with the Large Number Framelits to create a pretty cool shaker card.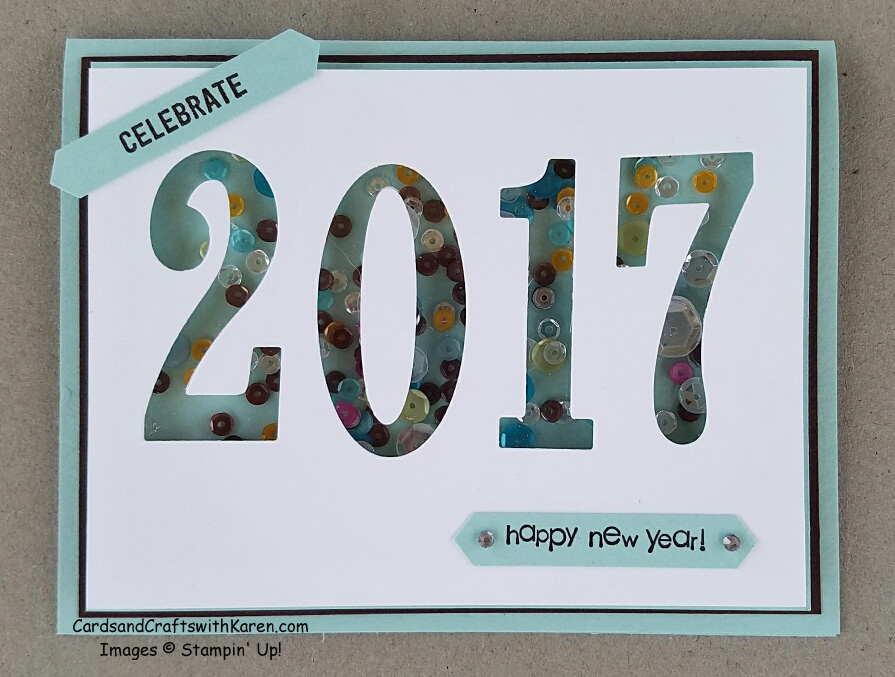 Pool Party and Chocolate Chip cardstock where used to make the card, which go nicely with the combination of sequins from my stash.
Thank you for stopping, hope you have a great day – Craft On!
Supply list, click on any of the images for a link to my on-line store.