Happy Birthday Aunt Helen!  It was great to spend time with you Sunday and Shari's, always have a good time with family! Today I'll be sharing with you the cards I made for Aunt Helen and Kenzi my god-daughter. Both are similar, Aunt Helen's for her birthday and Kenzi using Wittenberg University colors.  Each card has stamped images from Stampin Up and sequins & seed beads from Pretty Pink Posh. One switch up on my card is something I saw on a video from fellow demonstrator Connie Stewart, who took a shaker, added a backing and how the shaker is an embellishment on the card and can be removed to sit as a stand alone decoration.
Here is the front of the Birthday card using the Jar of Love Bundle: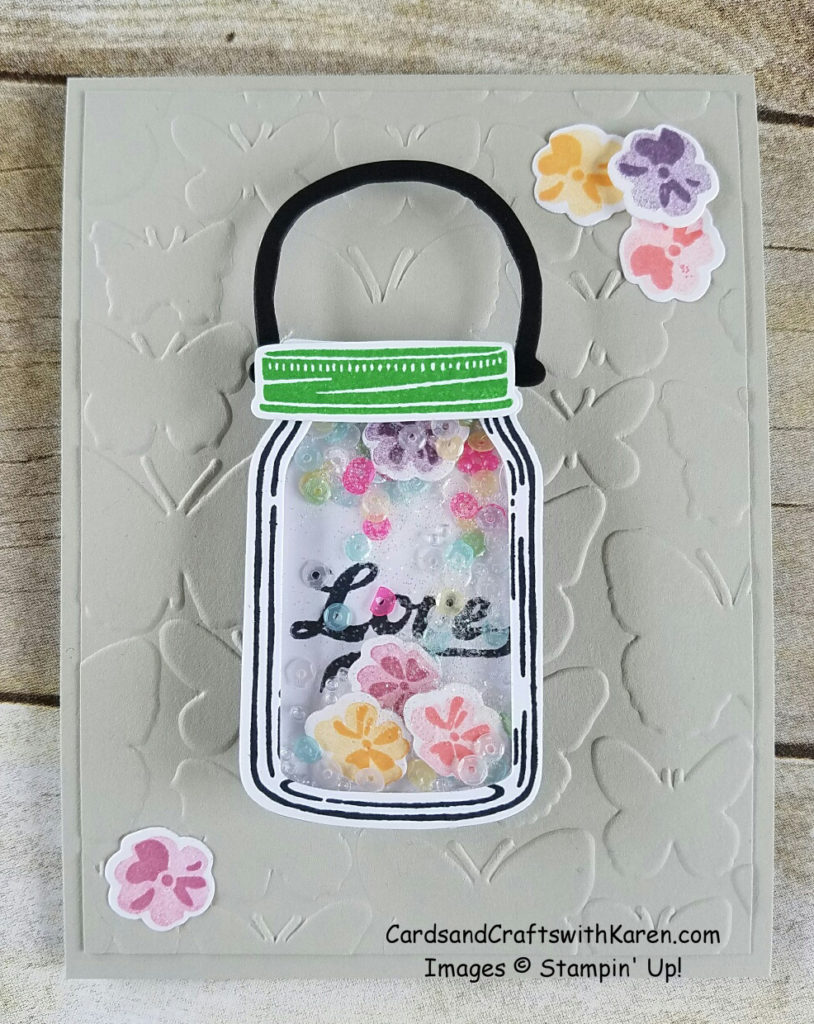 Here is a few of the Jar of Love "Shaker" that has an easel backing so that the jar can be removed from the card and sits on the table.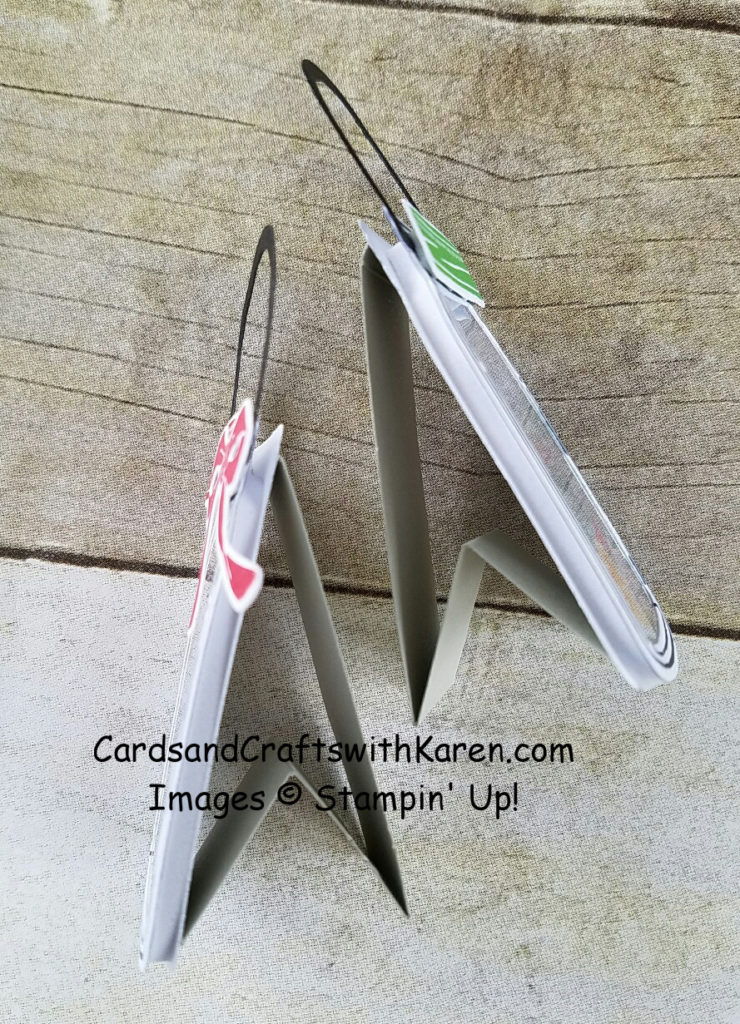 Inside of the birthday card. first stamped the Hooray, using the stamp off method – where you ink up the stamp, stamp on scrap paper then the card for a light watermark like effect. Next came the Happy Birthday, both from the Confetti Celebration Stamp Set: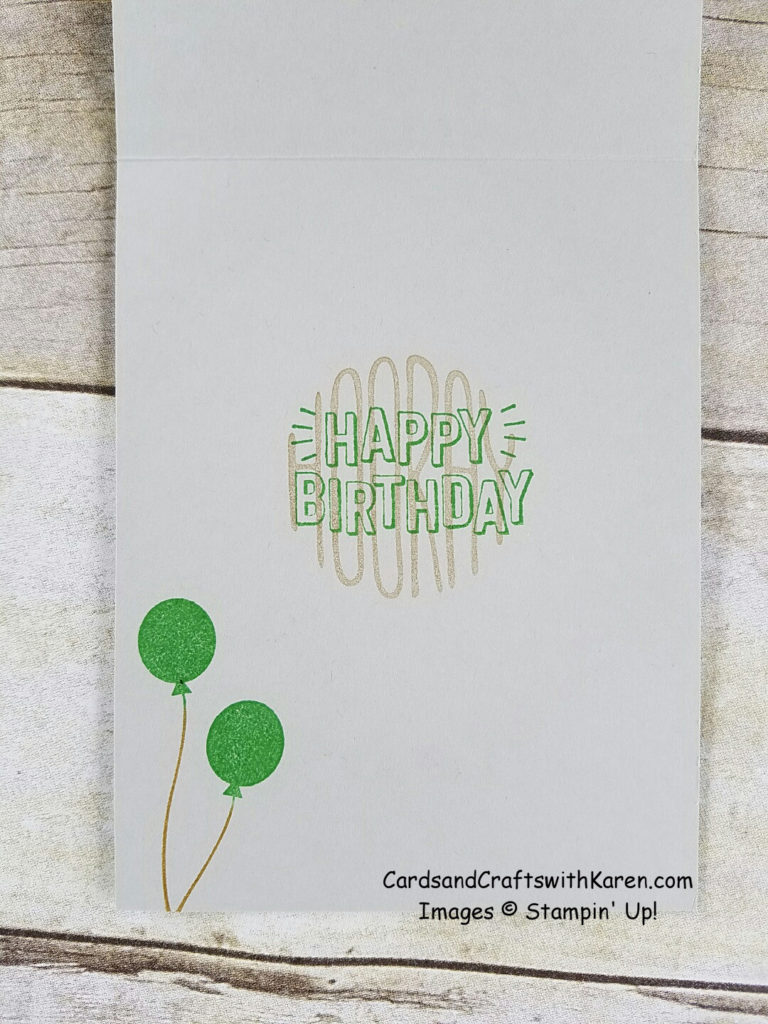 Card to celebrate my god-daughter Kenzi who leaves for Wittenberg University this week: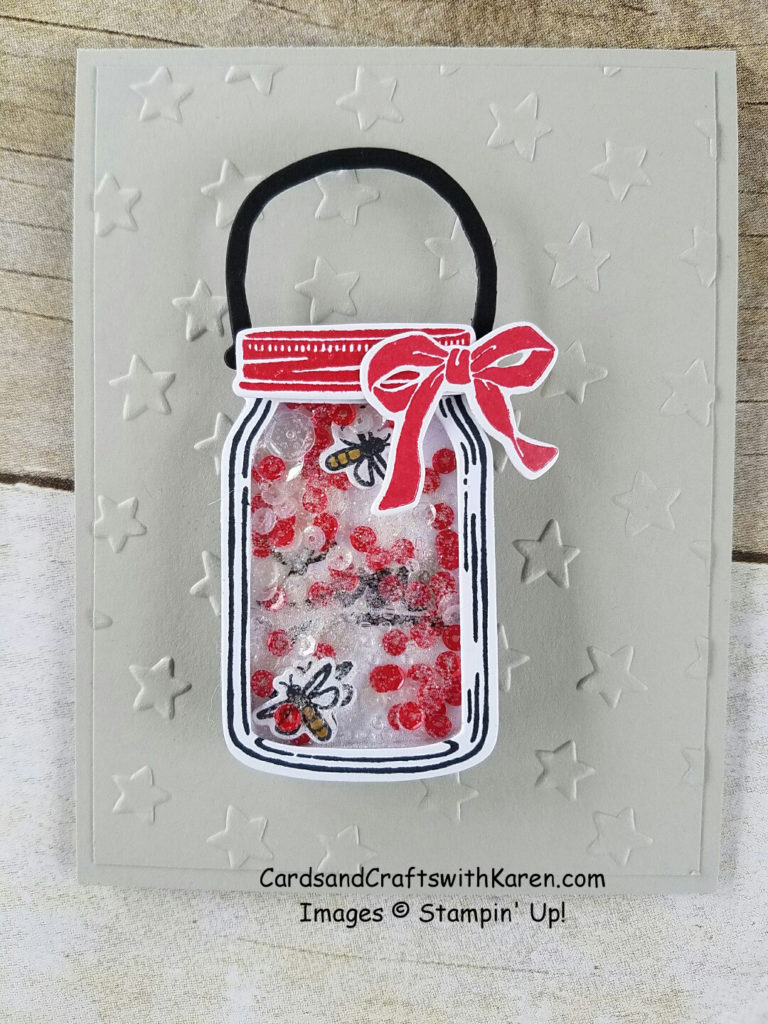 Stop back later this week for the detailed instructions on how I did these card and see another cool example.
Thank you for stopping by today, hope you liked the card – Craft On!
Supply list below with link to my online store. As a thank you for your purchase I will send you a small gift and card make sure to include demonstrator contact option.