Hope you are having a good weekend, I've enjoyed mine. I've had time to make some cards, do some fall cleaning and even make a new fall wreath for the front of my house.  Dinner dishes are clean and now it's time to sit back, relax and enjoy my Sunday evening.
Card for today is for the Freshly Made Sketches weekly challenge. This weeks sketch is by Jen M.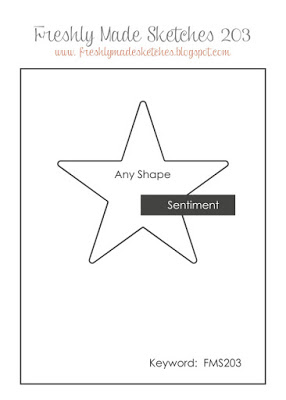 I decided to keep my card clean and simple and use the stamp set that was a weekly deal not long ago, "Boys will be Boys". My cousin has two young sons and I thought this would make a great set for their birthday cards.  The robot stamp (embossing in Silver) pairs nicely with the Silver foil & the vintage Zig Zag embossing folder. I've included the new Zig Zag Textured Embossing folder in the supply list as it will work just as well.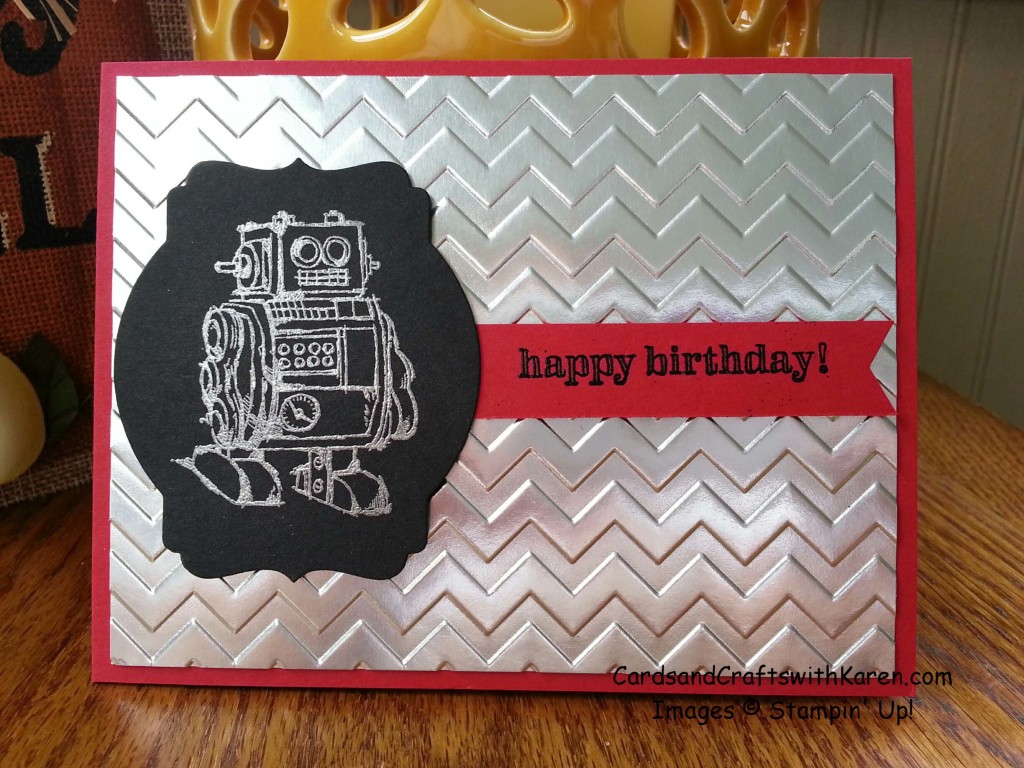 Thank you for stopping by today, hope you liked the card. For more detailed product information or to place an on-line order, click on any of the images below. Have a great day, Craft On!
Supply List:Built for Free Using: My Stampin Blog