Well it's Tuesday and I'm watching a rerun of the The Big Bang Theory, for some reason I can watch these episodes over and over and enjoy them each time. I just love episode #100 when Penny gives Shelton the napkin signed by Leonard Nimoy and all the gift baskets he has ready to give her, even the hug at the end.
Todays card is a Color Challenge for "Can You Case It?", don't forget to check out their blog to see some great designs.  Colors this week are: Wild Wasabi, So Saffron and Soft Sky.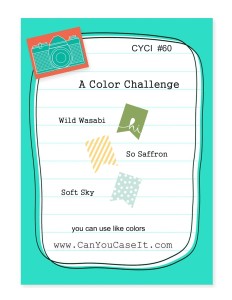 As I was sitting at my desk thinking of what to do, I saw some clear blocks and thought, why not use them to make the card and a design was born. One of the hot techniques now is Bokeh which is defined as "the way the lens renders out-of-focus points of light" and I'm using a version of that.  To create the card, I assigned a clear block to each color and started randomly stamping on a base of Whisper White creating the design below. I layered the Whisper White on Wild Wasabi on a card base of So Saffron. The sentiment is from Best Year Ever (one of the Sale-A-Bration selections with a qualifying purchase). To add a little blink I used some 2013-2015 In Color Sequins.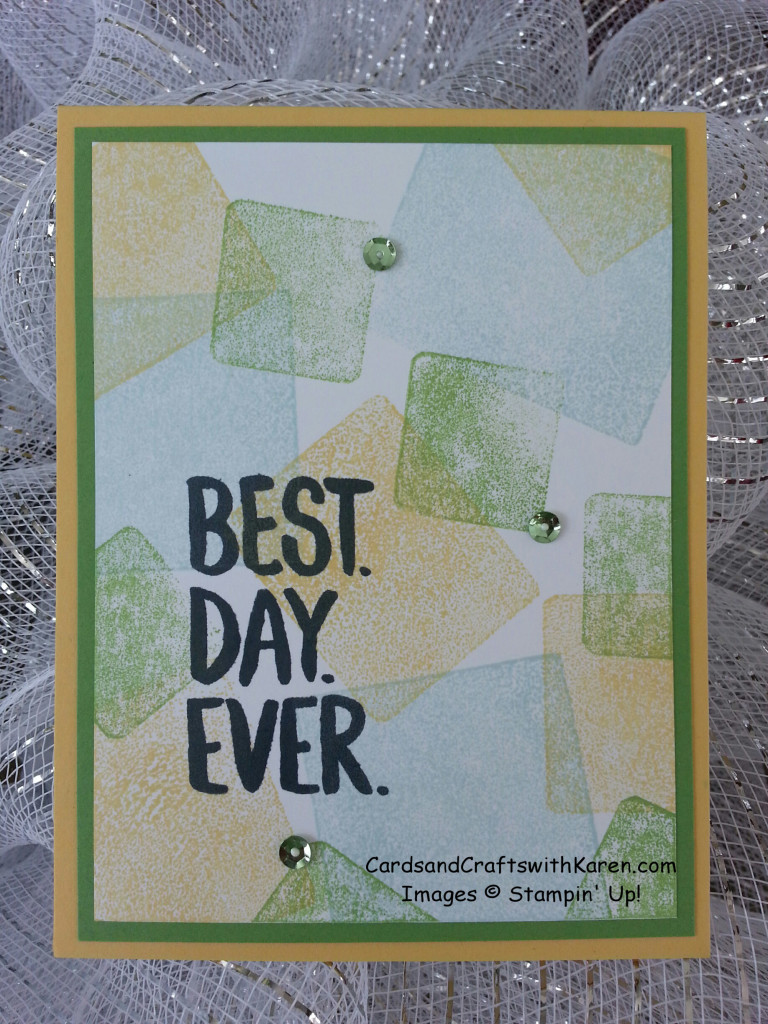 Click on any of the images below for more detailed product information.  New weekly deals are listed after todays card products.
Thank you for stopping by, hope you enjoyed the card.  Craft On!