One of the latest rages now are shadow boxes, made from designer series paper or card stock and decorated.
Today's post are the first few shadow boxes I've made. They are fun to make and make great presents.
For mine I used the Affectionately Your Specialty Designer Series Paper and the Playful Palette Designer Series Paper Stack. The Night of Navy/Crumb Cake box started as a 12″ x  12″ sheet of paper, with scores at the 1″ – 2″ – 3″ & 4″ and additional scores at 5″ on two opposite sides. See the 2nd photo for the additional scores and cut out needed (on opposite sides). Once the cut outs are done, fold and secure with tear & tape to form a square, the other two sides will then fold up and tuck in. You can use glue dots to secure if you like. Next step is to decorate inside and on the borders.
Smaller box is a piece of 6″ x 6″ paper with scores at ½" – 1″ – 1½" – 2″, additional score at 2 ½"
Think of the possibilities, these would have really cute Christmas Ornaments or gifts.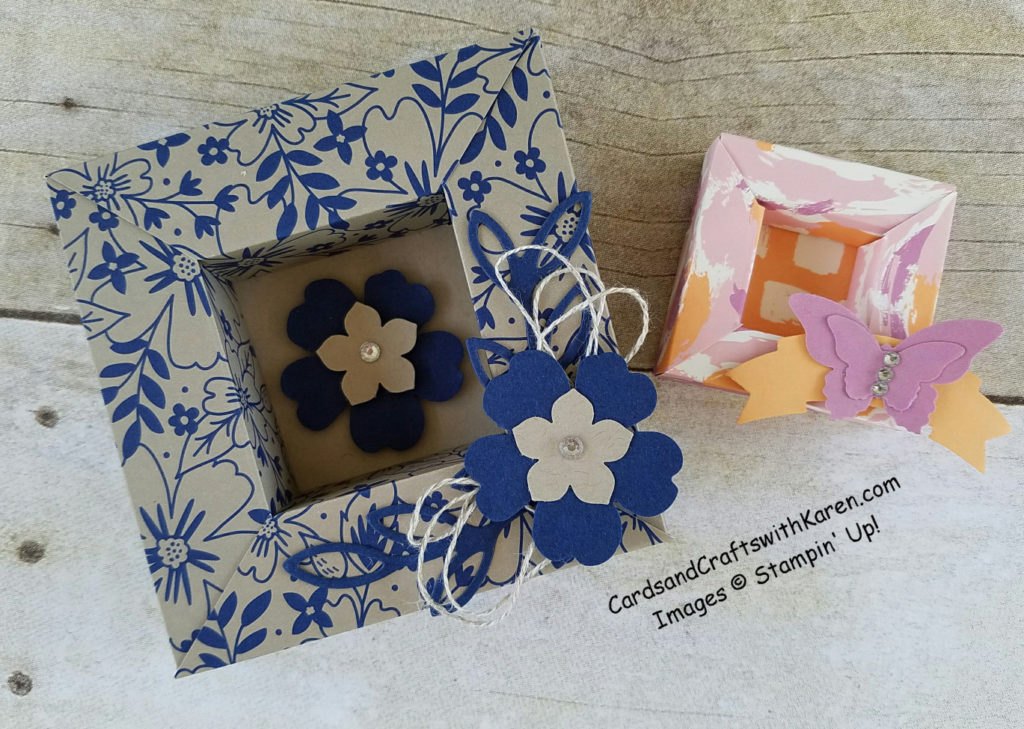 Basic pattern that can be used with any size paper, square or rectangular, just need to make sure the 4 score lines are equal distance, as well as the 5th that is used for the cut-out.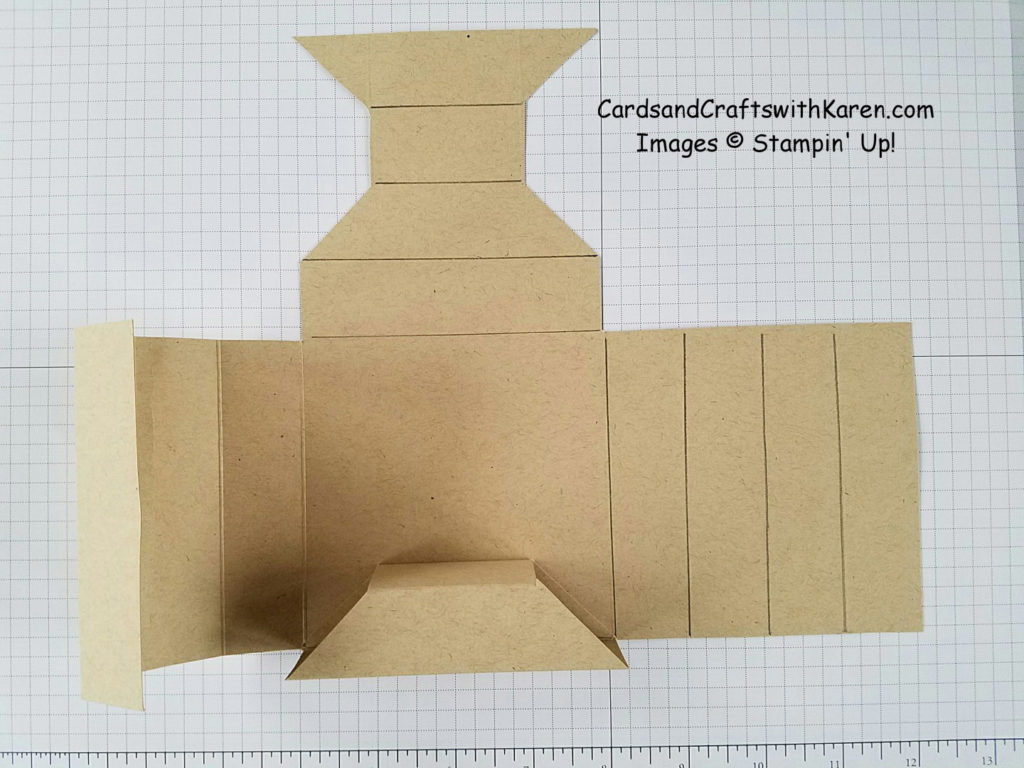 Supply list with link to my on-line store below.  Use Hostess Code 3J93YV3P with your online order and receive a small gift and a hand stamped card from me. Don't forget now through July 31 are Bonus Days, for every $50 spent before tax and shipping and you earn a $5 coupon from Stampin Up to use August 2-31 – – – Happy Shopping!