So how's your weekend going, so far so good for me. In April Stampin' Up! is having their On Stage event in Salt Lake City, which is a gathering featuring stamping presentations, business tips, swapping and preview of the new 2016-2017 Annual catalog.  This past week on the Stampin' Up! demonstrator site in the weekly update they announced with our OnStage event coming up fast, did we want to get involved? Silly question if you ask me – ok course I do!  If so, they are looking for demonstrators who would like the opportunity to stamp projects for their OnStage display boards.
Display boards have projects on them made by demonstrators that all attendee's at the event can view and take photo's of.  To be considered for a spot you need to create or collect your best hand stamped items, include three card fronts, one scrapbook page and two 3D items, create a blog post with these items and submit an application.
For my card selection Friday night I pulled out my cards, narrowed it down to six that were my favorites and Saturday asked my husband what he thought, below are the final three he suggested. What do you think? Did he pick good ones?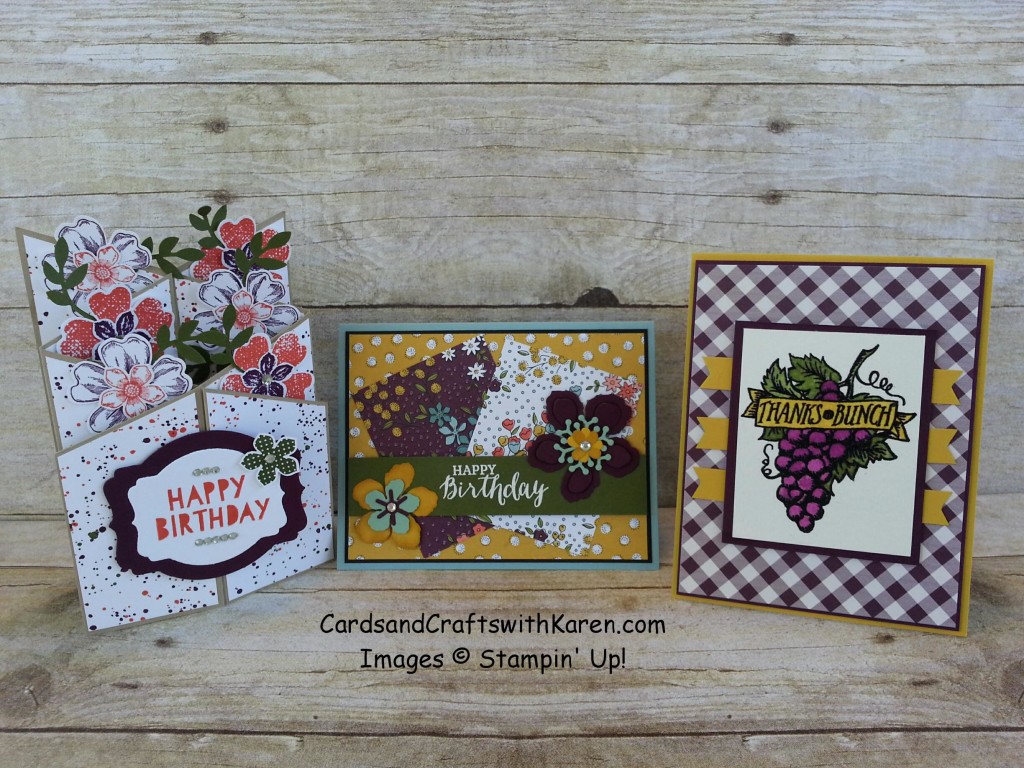 For the two 3-D items, I decided to update the items around my candle display in the living room, both the box and berry basket are great to use for either decoration or gift packaging. Projects feature the Gift Box Punch Board, Bouquet Bigz L Die, Berry Basket Bigz Die and Botanical Builder Framelits Dies. The peeps look so cute peeping out, they are from my Easter decoration box and who doesn't like a flameless candle?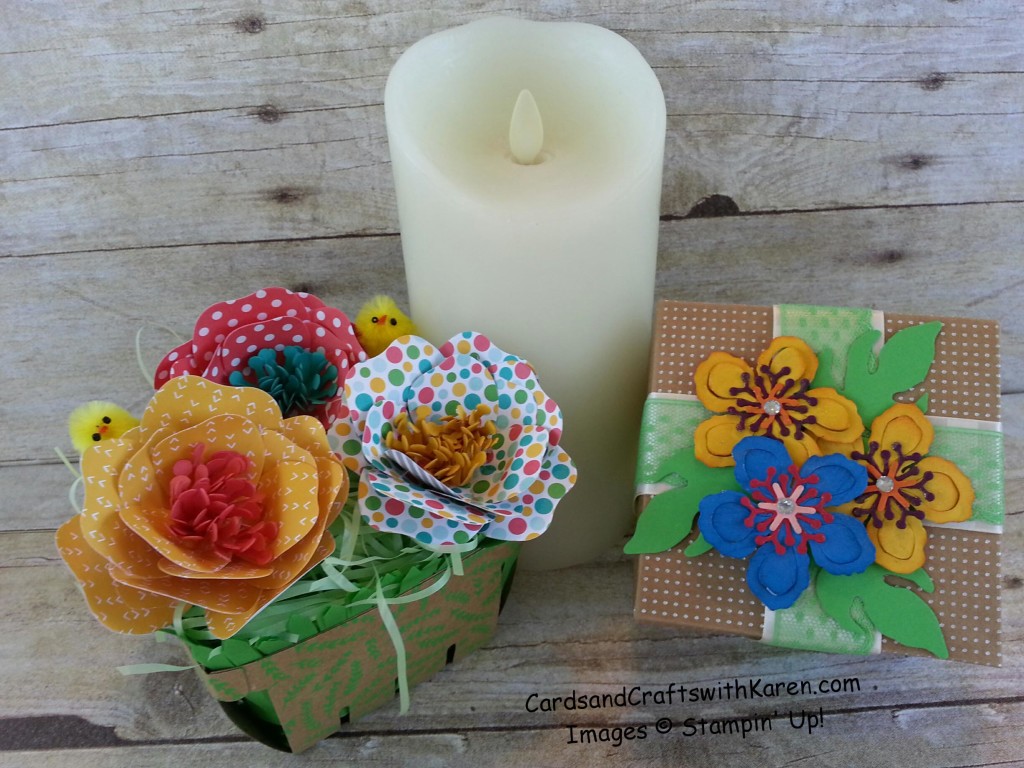 For my Birthday Scrapbook page I used the It's My Party Designer series paper and Balloon Celebration bundle, just add a picture of that special someone blowing out their birthday candles and your ready to go:
Wish me luck, I'll let you know if I get picked.
Thank you for stopping by today, sure hope you liked my projects, have a great day – Craft On!
Supply list below with link for more product information and to my on-line store for easy shopping.