It's amazing how fast the weekend seems to go when your busy. Hard to believe it's almost Sunday night, looking forward to kicking back and watching the Hallmark Good Witch Halloween movie I taped Saturday night, might even have some popcorn with it!
Today's card is for the Paper Craft Crew Challenge Sketch weekly challenge, which just happens to be a color challenge. Don't forget to check out their blog.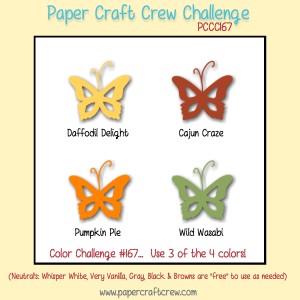 The view from my sun porch was the inspiration for my card, thought you might like to see it.  Looking out I can see numerous trees with all different colors of leaves in the Daffodil Delight – Cajun Craze – Pumpkin Pie – Wild Wasabi color palette. Made me think of the Sheltering Tree stamp set and a card was born.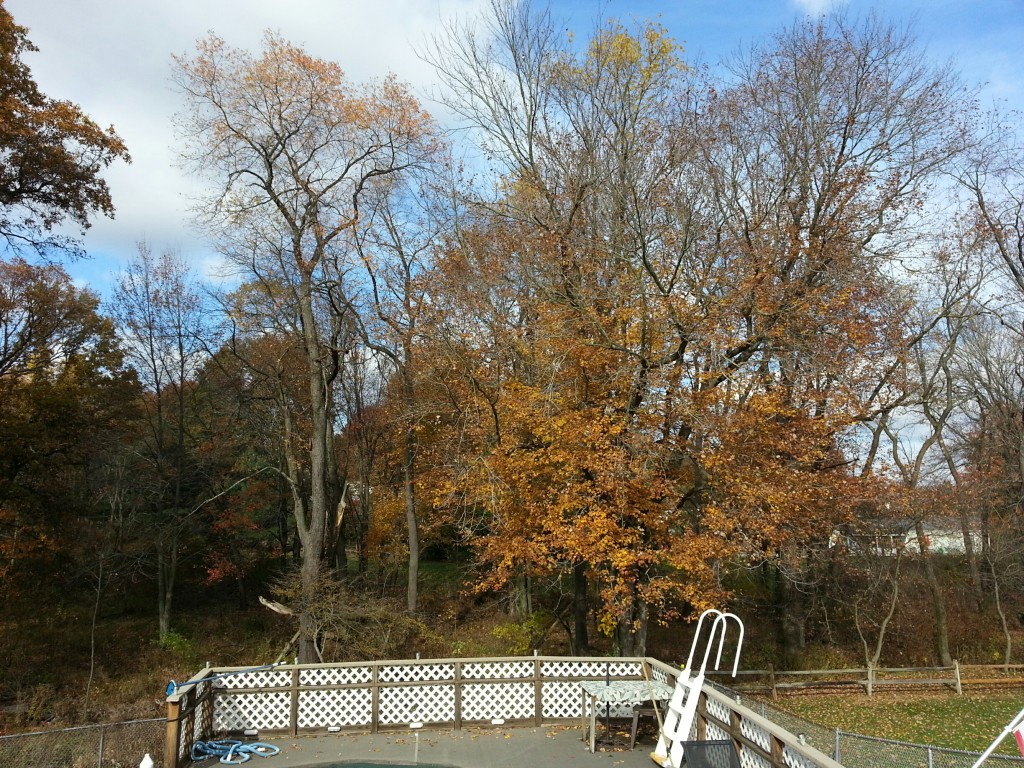 To make my card I used Early Espresso ink to stamp the tree from the Sheltering Tree Photopolymer Stamp set, next came the leaves in the colors of the challenge, light to dark, Daffodil Delight, Pumpkin Pie and Cajun Craze. At the base of the tree is Wild Wasabi with a little Cajun Craze mixed in. The greeting 'Happy Birthday' comes from the Guy Greetings stamp set and is stamped in Early Espresso. There even is a swing hanging from a branch. All of this is on Whisper White, matted on Cajun Craze & Daffodil Delight – the card base is Wild Wasabi.  For a little sparkle, I put a dot of Dazzling Details with a drop of Pumpkin Pie ink refill, mixed it up and used by finger to dab it on different spots of the tree.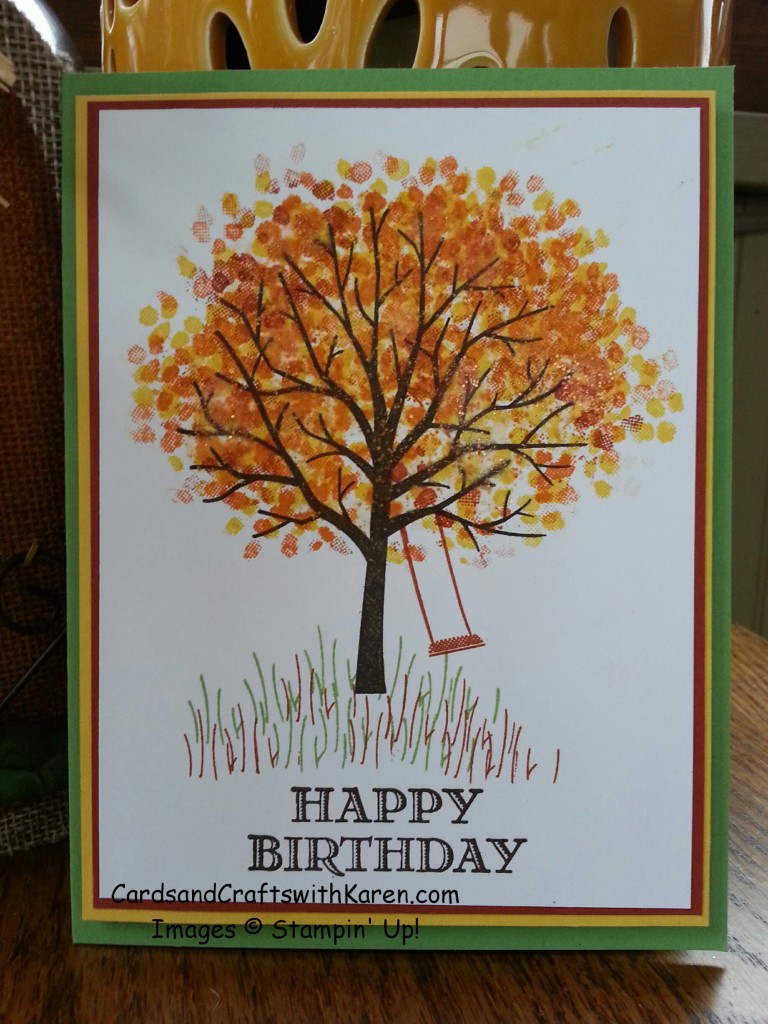 Thank you for stopping by today, hope you liked the card. For more product information or to place an on-line order click on any of the images below. Have a nice day, Craft On!