So how has your week been going? Order anything from the retired list? The stamp set/framelit bundle featured on today's card, A Nice Cuppa, is one the list, so if you like the card or have a tea/coffee drinker you like to make cards for this is a bundle for you!
Today's card is a Fancy Cut Card, with a split in the front. To create the card, once you have folded in half, I cut both  1¼" and 1″ off the front of the card, using the 1 ¼" piece for the bottom and the designer series paper is a 4″x4″ square with 1″ cut off for the bottom. Once you have the designer series paper adhered, space out with the smaller piece lined up with the bottom and take your decorated Whisper White rectangle or tag (backed with dimensionals) and place over the front, this adheres the card base together in the front with a 1″ gap.  Pretty cool if you ask me.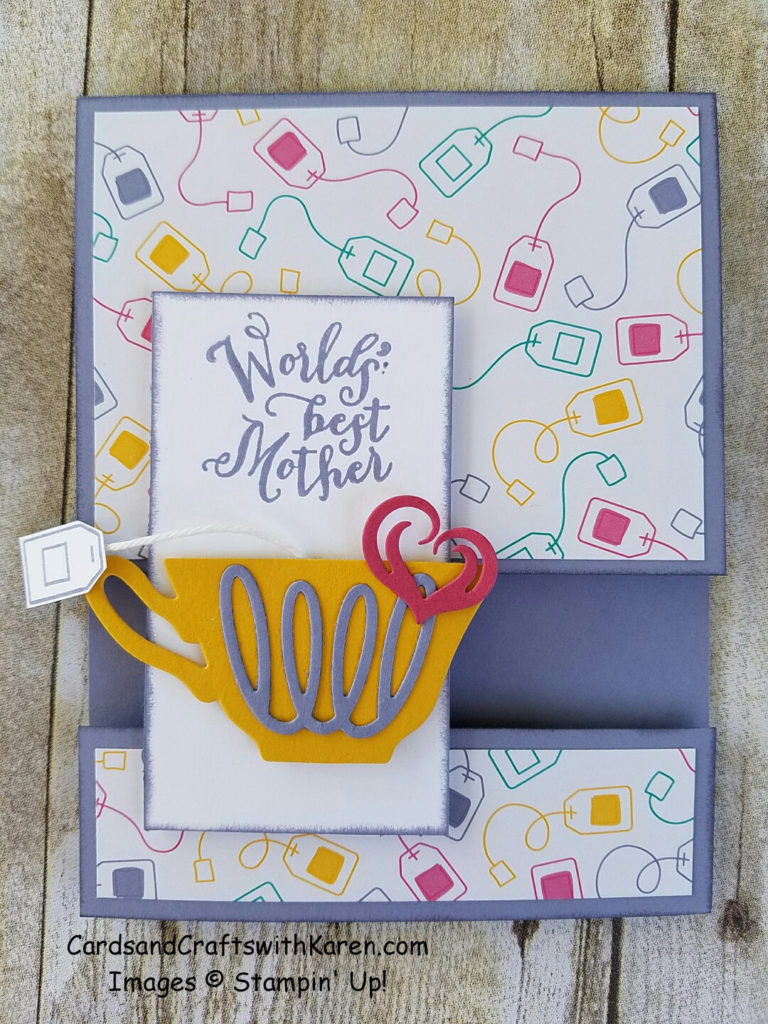 Close up of the split in the front, the rectangular piece holds the two pieces together.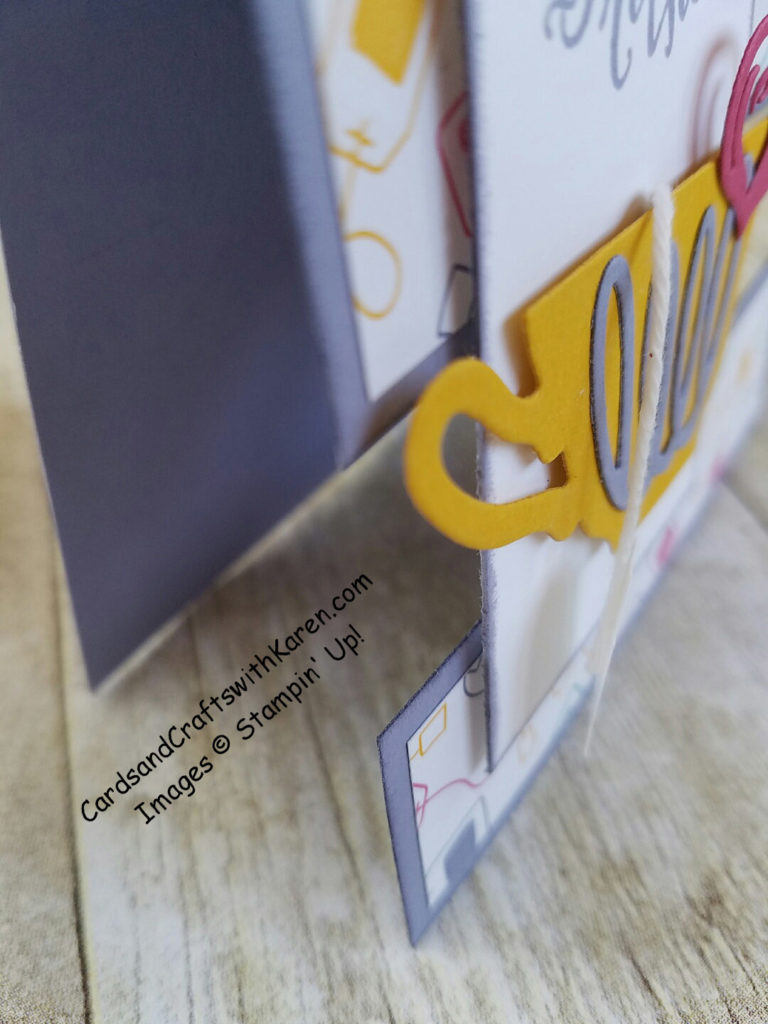 Stop back Saturday for Simple Saturday, a card using one stamp set.
Thank you for stopping by today, hope you liked the card. Click on any of the images below for more product information and to place your on-line order.
Have a great day, Craft On!