Happy Sunday, hope you are having a good weekend.  Today's card is inspired by the "Super Moon" which is visable this evening.  It's the Northern Hemisphere's Harvest Moon, or full moon nearest the September equinox. It's the Southern Hemisphere's first full moon of spring. This September full moon is also called a Blood Moon, because it presents the fourth and final eclipse of a lunar tetrad: four straight total eclipses of the moon, spaced at six lunar months (full moons) apart. The total lunar eclipse is visible from the most of North America and all of South America after sunset September 27.
In watching the news this morning the local weather person showed some photos of prior super moons and there were red, yellow and oranges in the sky. I was looking at the new Woodland Textured Impressions Embossing folder and thinking how I wanted to try the brayer technique in creating the background and thought these colors would be great to create a card for today.
With the brayer technique you open the embossing folder and lay it flat, they brayer ink on the background side, where the trees are recessed. The Sizzix logo is on that side. Then put a piece of blank card stock inside the folder and run it through the Big Shot. When it comes out, the back and lines of the trees will be inked, but the birch trees will remain the color of the card stock.
For the inside of the card I used a sentiment and image from the Happy Scenes stamp set.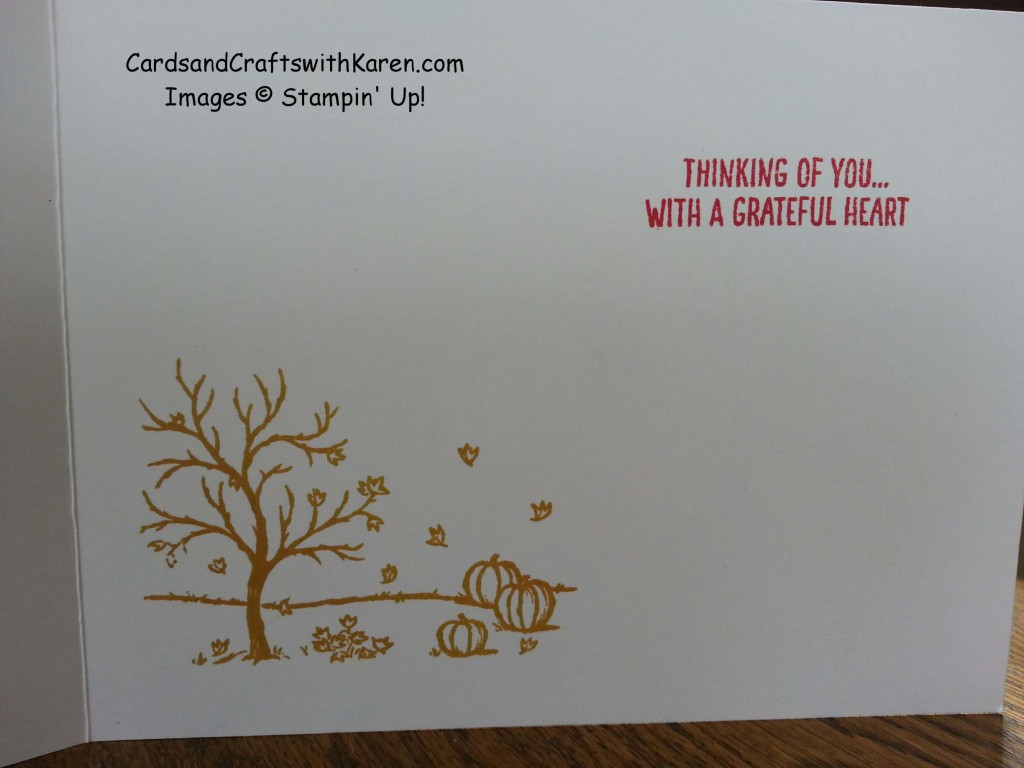 Thank you for stopping by, hope you liked my card and the technique. Click on any of the images below for more product information or to place an on-line order. Have a great day, Craft On!