Yes, you are correct, it's not Sunday and I'm sharing my Sunday Stampers cards. Running a little behind but wanted to make sure I shared the cool cards we made this past Sunday. The Fancy Fold card was seen by a few stampers on Pinterest and as the good demonstrator I am we made the card. We also had a new stamper, Linda who enjoyed herself and plans on joining our group, welcome!
First is the Fancy Fold Double Pocket card – a piece of designer series paper cut to 8½" x 11″, folded in half vertically and horizontally then with the paper open fully, fold back the top left and bottom right to create pockets, fold up and over and bingo, a double pocket card!   A coordinating card and belly band finish off the card. This is a fun card to make, one suggestion is to use a piece of computer paper to create a sample before you make the actual card with the designer series paper.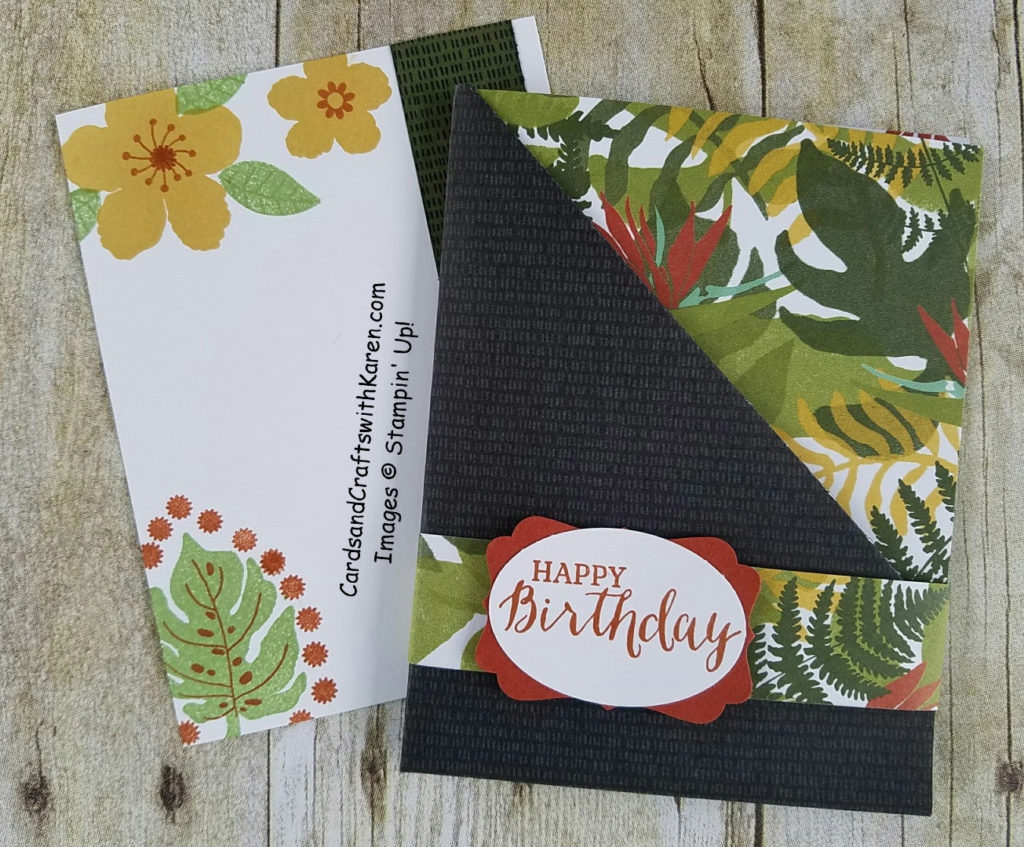 Here are the other two cards, you might recognize the card on the left from Simple Saturday card, the group liked it so we made one.  The card of the right features the "drapery" fold, a hot trend right now. The fold is created using a piece of 6″ x 3″ designer series paper, scored at ¾", 1″, 1¾", 2″, 2¾", 3, 3¾" and 4″, then a portion of the bottom trimmed off on the diagonal from the 3¾" score line to the center of the far end and fold away!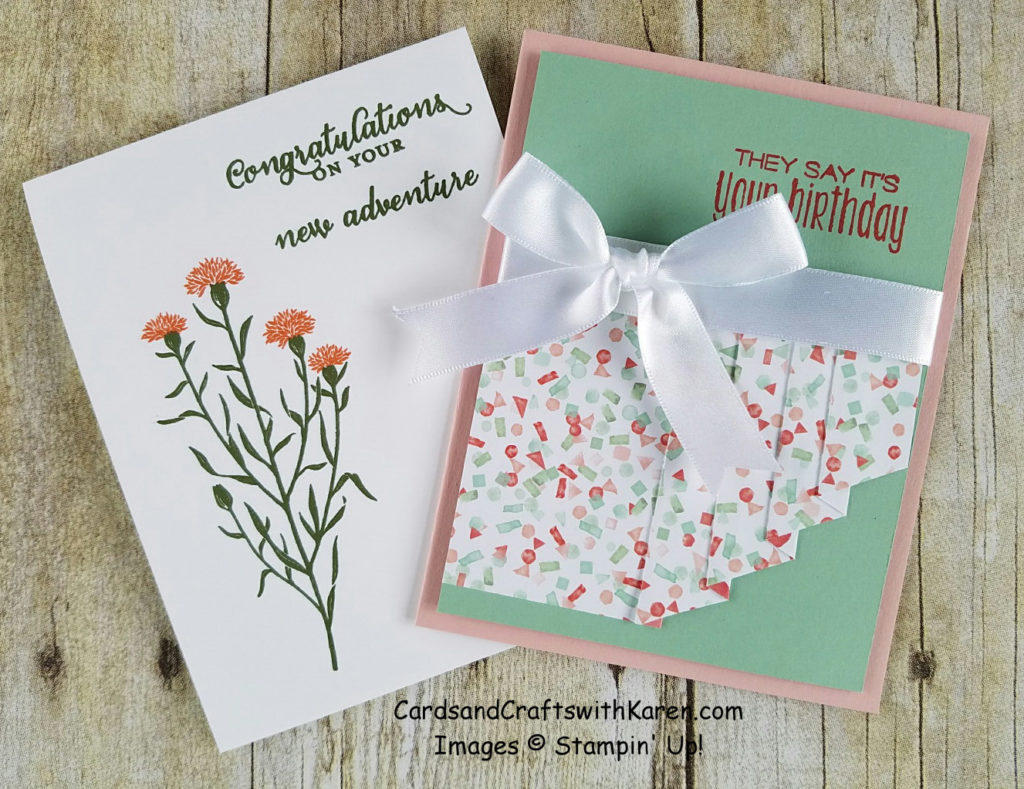 Thank you for stopping by today, hope you liked the cards. Have a great day – Craft On!
Supply list with link to my online store for easy ordering. Everyone placing an order and does not mark 'do not contact' receives a handmade card from me, don't you want one?