Happy Monday, hard to believe tomorrow is September 1st, were did the summer go?  Funny how now that most kids are back to school we are planning to have one of the hottest weeks in a while, sure hope those kids have air conditioning at school.
Today I thought I would share with you a little project I completed after the Stampin' Up! Convention in Salt Lake City this summer, it's a mini scrapbook made from bags.  To get started a used some Tag-a-Bag gift bags to create a mini scrapbook. It was rather easy, I took four bags, cut off the edge to make then straight across, folded them in half, punched two holes that I threaded dotted lace ribbon through and secured with a bow to hold the bags together. Creating the book this way provided four pockets that I made note cards for to add additional pictures/notes about just what I did at convention.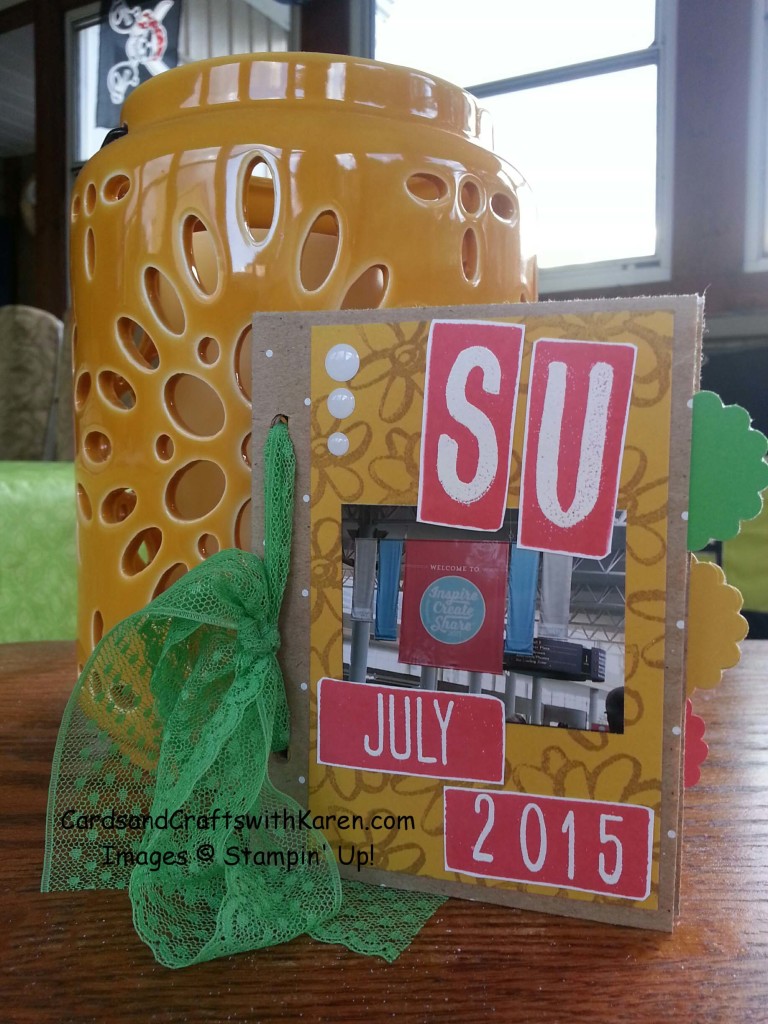 There are pieces of card stock all stamped with the same flower on each right hand side page and note cards use two scalloped circle punch pieces as the pull tag. This was a fun way to pull together some photo's and memories of my trip.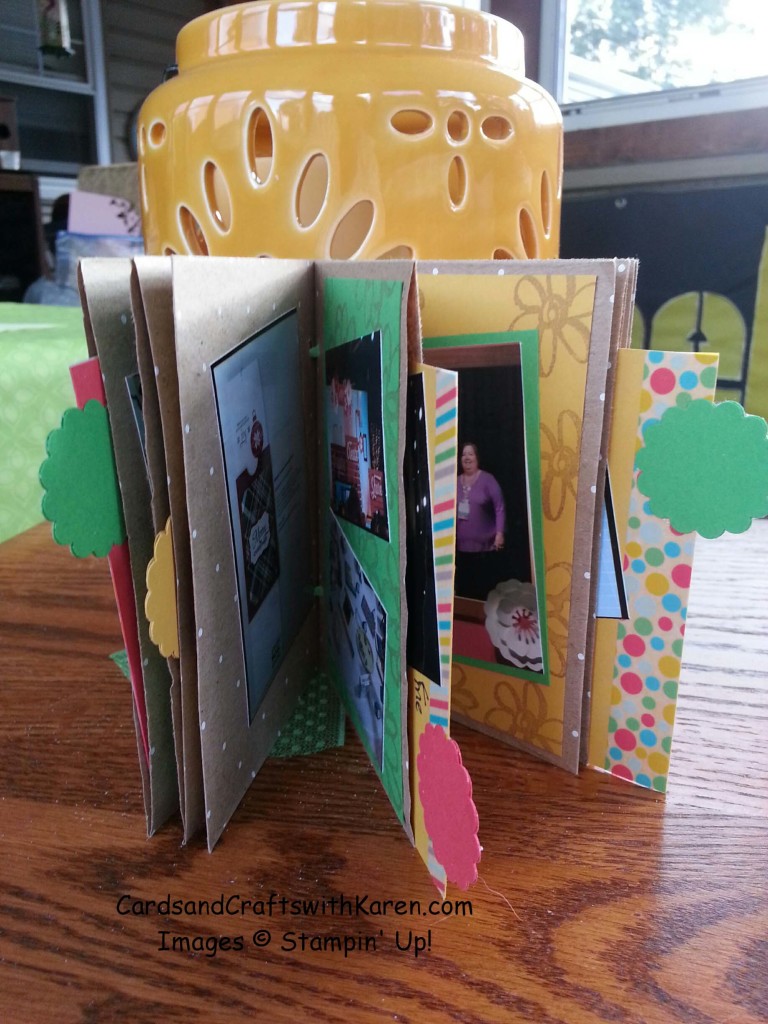 Thank you for stopping by today, hope you liked my project. For more product information click on any of the images below or to place an on-line order.  Have a great day, Craft On!