We sure have had a strange week of weather, the last few days mid afternoon while the sun was brightly shining the rain came pouring down for no more than about five minutes, with rainbows following. For some reasons rainbows always make me think of family and friends who have passed away and puts a smile on my face.
It's been a while since I've participated in any blog challenges, but when I saw the Stamp Ink Paper challenge banner and the title Clean & Simple I knew I needed to participate as a card just popped into my head. Click on the banner for a link to their blog to see other cool creations.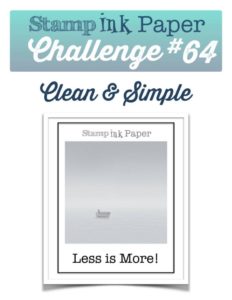 To me clean and simple is a white card with minimal stamping. For my card I used a Whisper White card base, with an additional piece of Whisper White stamping the greeting in Night of Navy. Before stamping I wiped the ink off the little heart at the bottom of the stamp and added a Sweet Sugarplum Enamel Heart. For a final touch I spritzed a little Sweet Sugarplum ink on the card.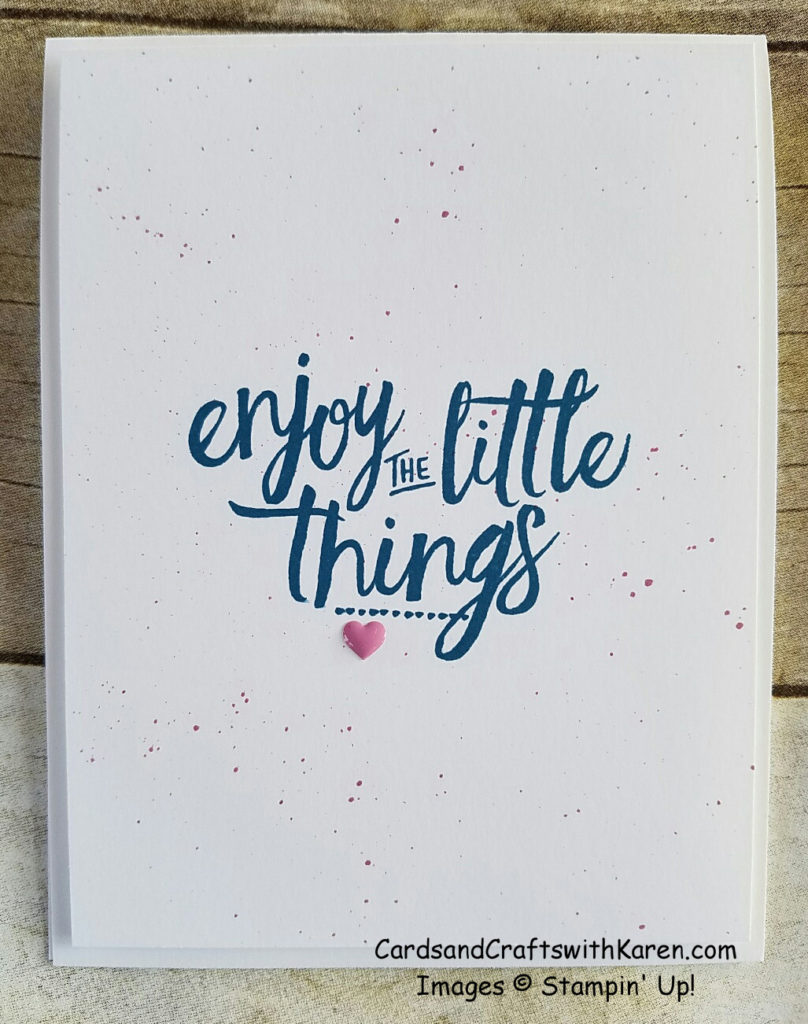 Thanks for stopping by, have a great day – Craft On!
Supply list below: