Hope you are all having a great week, I've had fun the past couple evenings playing with some of the new product I was able to pre-order from the new catalog since I attended On Stage Live in Salt Lake City this month. This is definitely a great perk of being a Stampin Up demonstrator. Check out my 'Join my Team' page for more information about joining the Stampin Up family today.
As promised here are a couple cards introducing the new 2016-2018 In-Colors:
Dapper Denim
Emerald Envy
Flirty Flamingo
Peekaboo Peach
Sweet Sugarplum
All colors are great, we shouldn't have favorites, but in case you would like to know, mine is Sweet Sugarplum. Wait until you see and feel the new In-Color ribbons, they are divine.
The first card is this past Simple Saturday card  using the Watercolor Wings stamp set: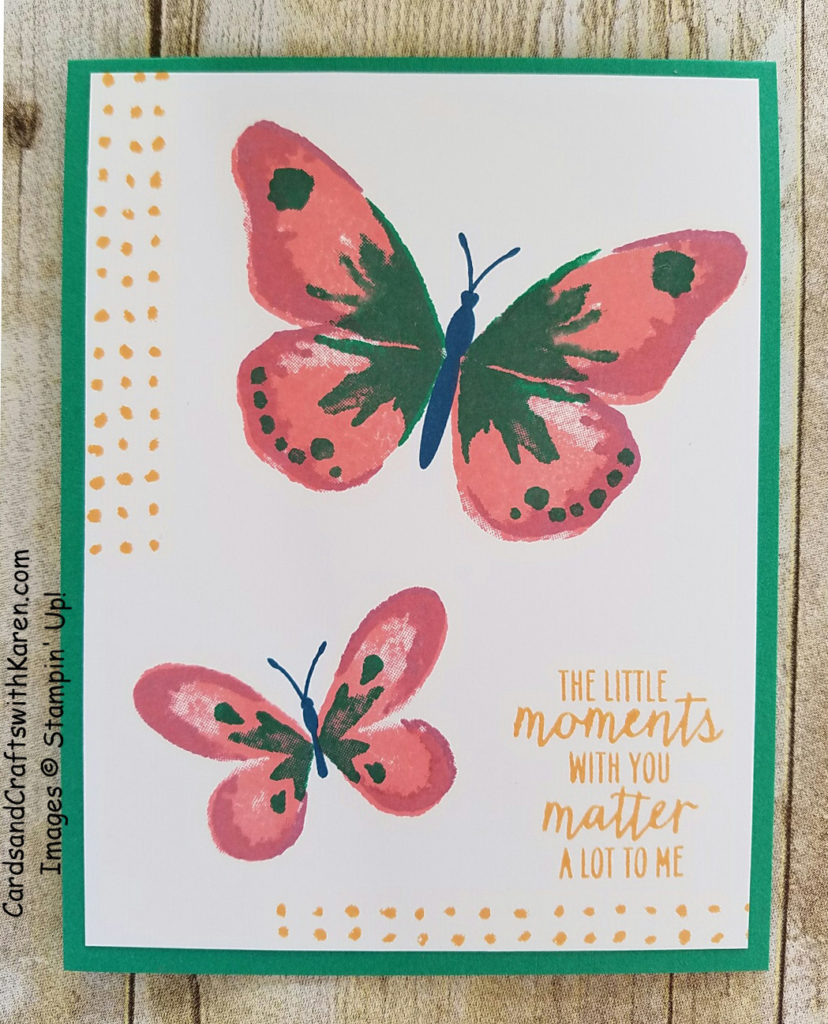 Next card uses the Kinda Eclectic stamp set, one of favorites to use with all the In-Colors regardless of year: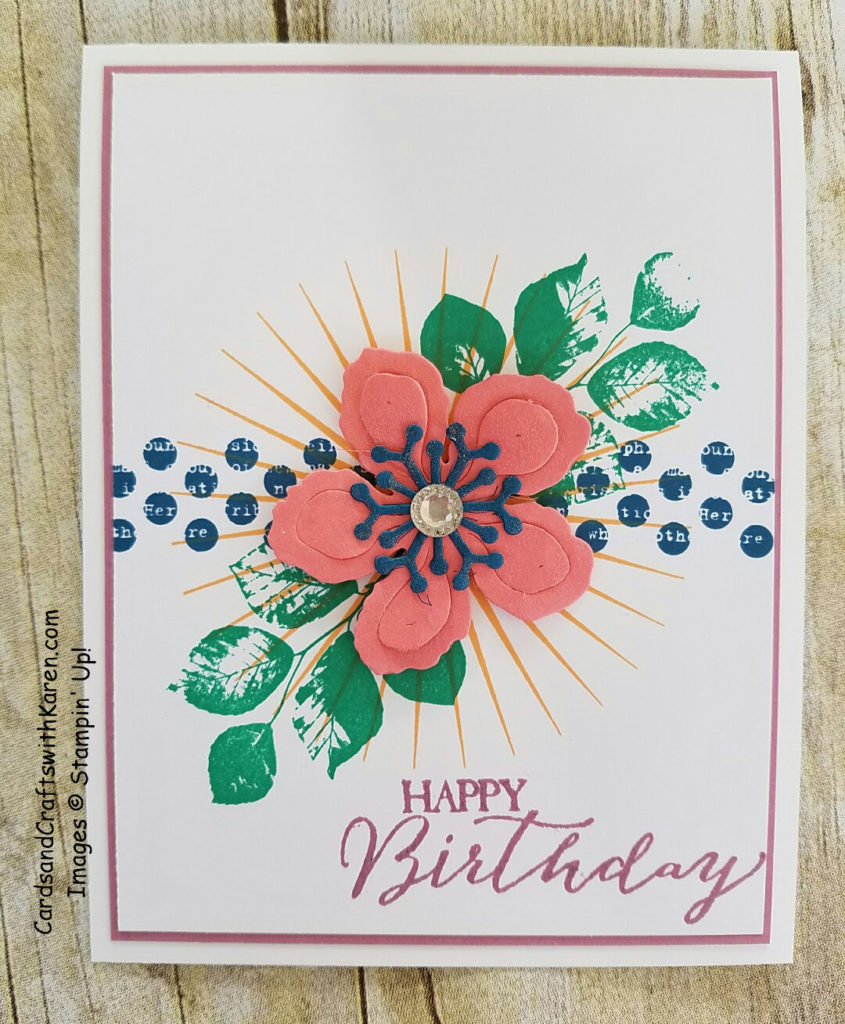 Thank you for stopping by, have a great day – Craft On!