Let me start my saying while I enjoy the warmer weather something just seems wrong with starting Christmas Eve with a thunder and lightening storm at 60+ degrees vs. watching the snow fall for Santa's sleigh.  Something tells me we just might have Easter snow this year.
Today's post is a sneak peek of the parts included on tomorrow's card, this is what my craft area on the sun porch looks like after finishing all the last minute items I needed to complete. In the bottom left is a Square Pillow Box treat holder, I made 54 of them, along with a few boxes and envelopes. There are bits and pieces everywhere that I put together for a wonderful card I will be using for my Christmas blog and giving to someone special tomorrow, are you that person ? ? ?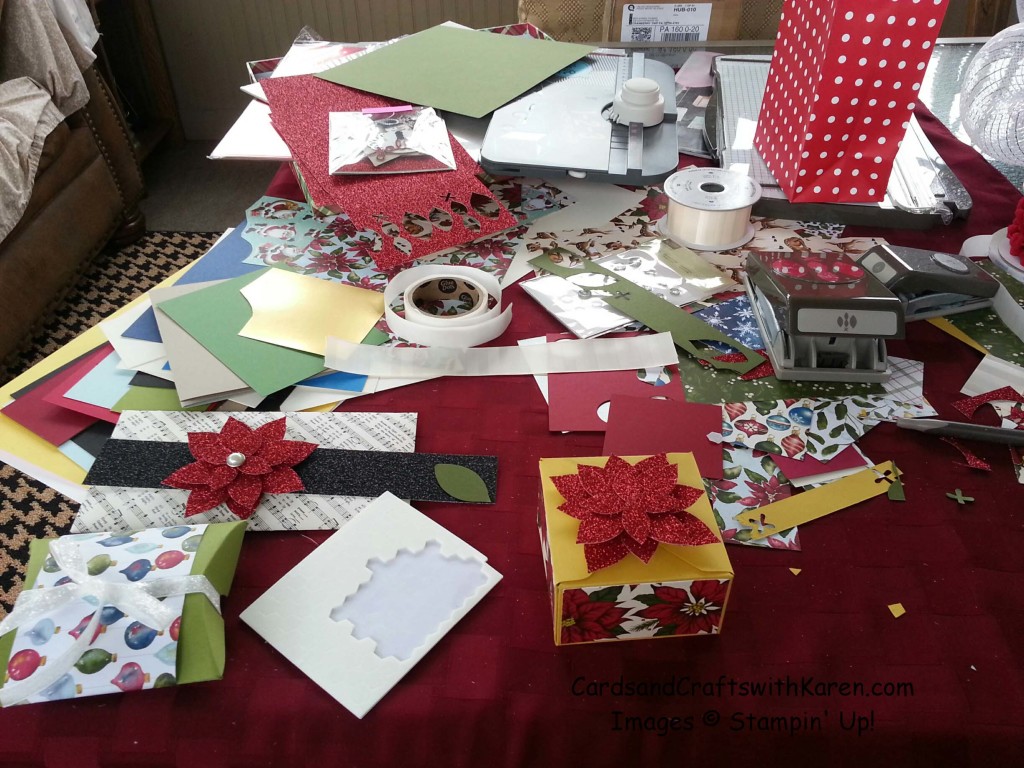 Thank you for stopping by, have a great day, Craft On!