Today's post is in honor of National Dog Day. Features photo's of our boys Bandit and Nitro and a card made with the Photopolymer stamp set Sitting Here. The dog in the stamp set reminds me of how the boys like to lie around which meant the stamp set was a must have for me. Don't you cat lovers worry, the stamp set also has a cat as well, so it's rather versatile.
Here is a picture of our Husky Bandit, he's 15 years old. He's happy being the lone wolf at times by himself and then there are times me loves to hang out with me in my office, whether I'm working or crafting. At his age, he can pretty much do has he likes, we look at each day as a gift.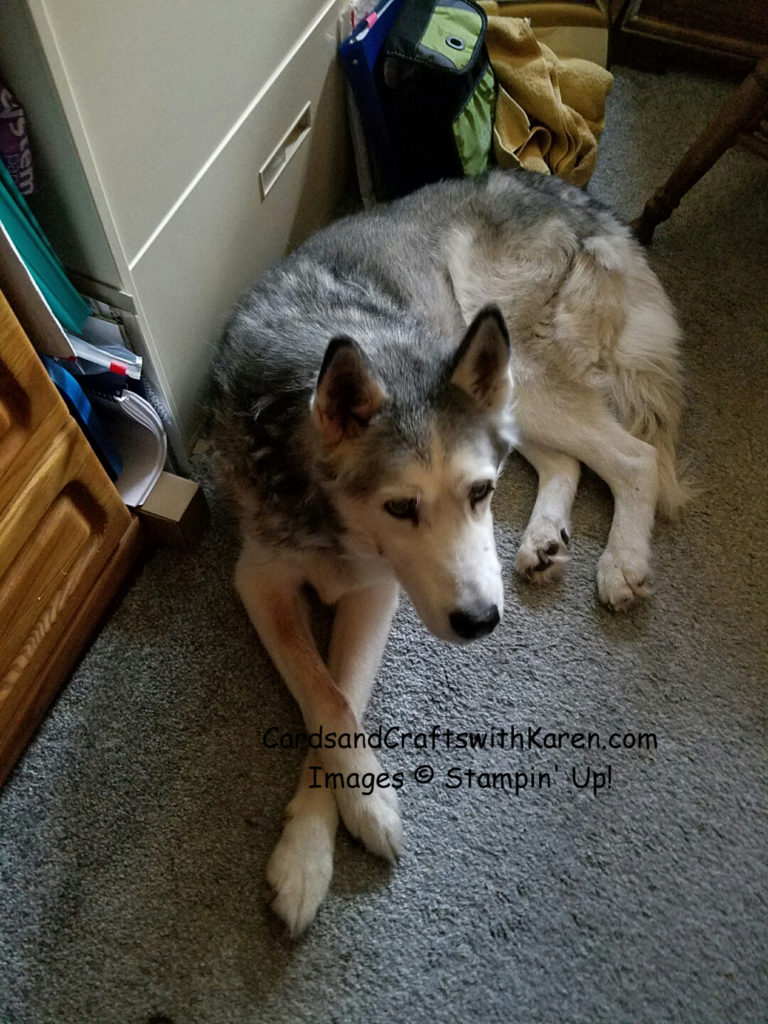 This is our German Shepherd Nitro, he's seven months today and weighs 65 lean pounds and still growing.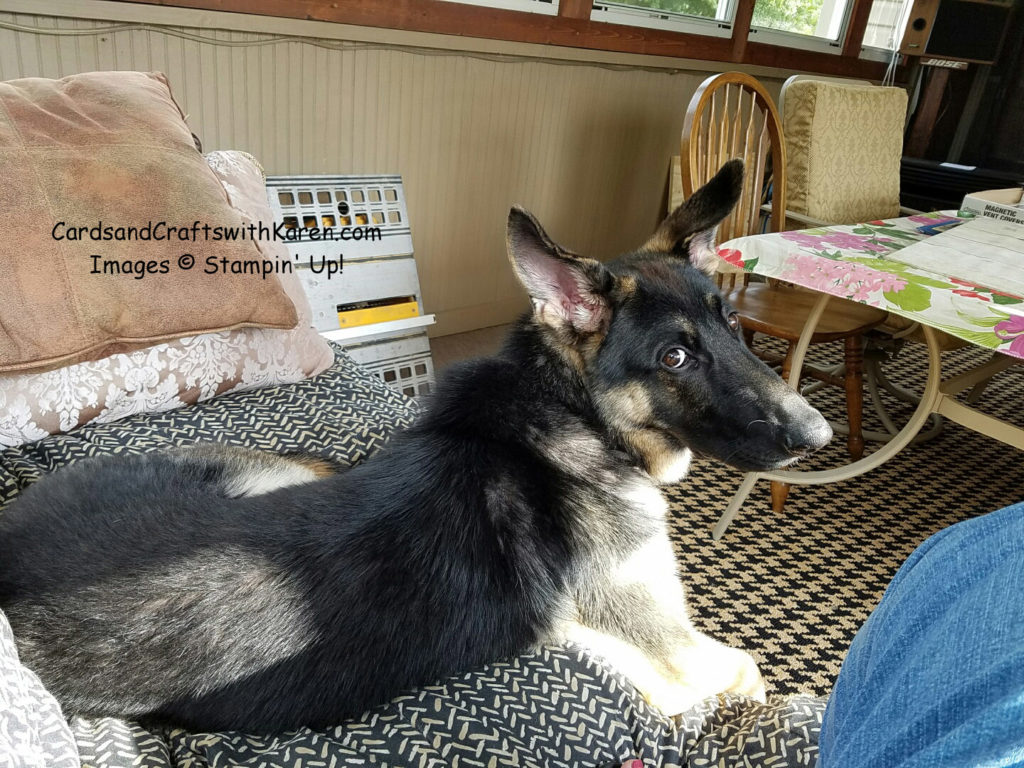 Now on to today's card using the Sitting Here and Love & Affection Photopolymer stamp sets.  The focal image of the card is the swing with the dog sleeping surrounded by pillows. To start the card knowing I wanted to color in the images I decided on Shimmery White cardstock which can hold up well when using an Aqua Painter and water. I first stamped the swing from Sitting Here, then used the leaves and flower from Love & Affection stamp set to make it look like the swing was hanging possibly in a garden. Next, using sponge daubers sponged grass and a 'soft sky' for the back ground. Stamped a flower pot of either side of the swing knowing I would put hand cut out flower pots on top of them.  Next, using another piece of Shimmery White, stamped the dog, pillows and two flower pots and used by Aqua Painter and a little ink to color in all the pieces and my paper snips to gently cut them out. Remember, move the paper not the snips when cutting out images, it works better that way. The card base is Crumb Cake and mat is Cajun Craze. I used a stylist and ran it along the backside of the cut out images on my piercing mat to add depth, backed each with dimensionals and adhered to the card.  Sentiment was cut on a scrap of Shimmery White, hand cut to a thin strip and sponged with Crumb Cake before adhering with dimensionals. I really like how when you look at the card in the light the images sparkle due to the Shimmery White card stock. While it might be a little work to create all the pieces the end result is beautiful and would be cherished by any animal lover!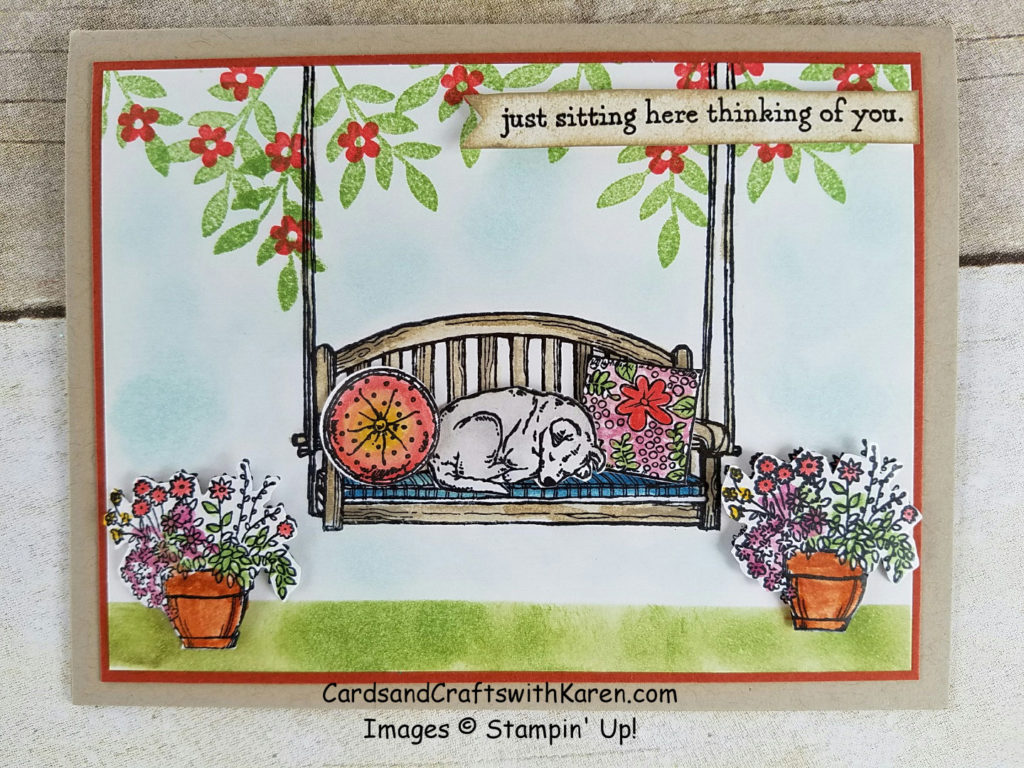 Thank you for stopping by hope you enjoyed the card and pictures of the boys, have a great day – Craft On!
Supply list with link to my online store. Order from me and receive a handmade gift and card as a thank you.