Welcome to Simple Saturday, using one stamp set to create your cards. Today I am featuring from the annual catalog the 11 stamp set "Work of Art" – Painted swatches, swaths, and shapes–you decide which strokes are right for your project when you need just one more element in the background.  This stamp set comes in both wood or clear mount, using clear blocks A, B, D and H (which are sold separately).
The first two include a flower/sky scene and Snowman. To create the flower I used the Stamp-a-ma-Jig to stamp the hearts to create the flower.  For the Snowman, metallic enamel dots add a little bling to his scarf.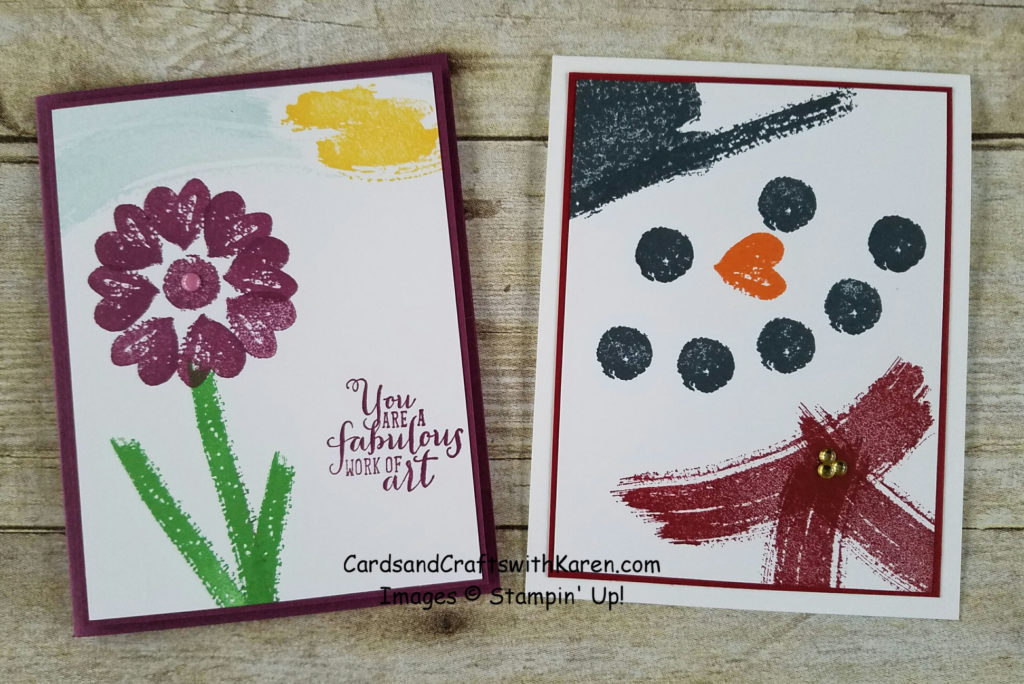 Next are two thank you cards created with the zig zag and swoosh looking stamps: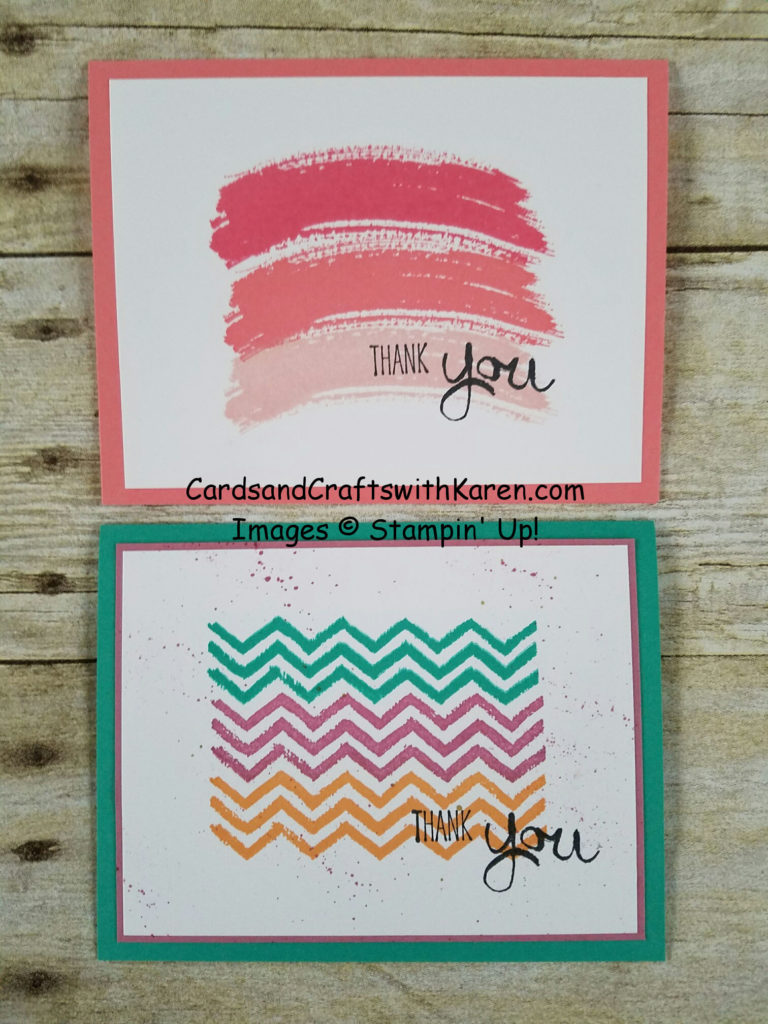 Thank you for stopping by, have a great day – Craft On!
Click on any of the images below to purchase any of the supplies used to make today's cards. Everyone who purchases from me will receive a handmade re-useable card and small gift as a thank you. Happy Shopping!