Welcome to the weekend and your Simple Saturday Card!
Today's card features the Tin of Cards Photopolymer Stamp set which goes with the Tin of Cards Project Kit (Metal tin with all items needed to make 16  cards). Items are sold separately and the Project Kit is one of the weekly deals this week.
This card was fun and easy to make, there are four parts: Card base, mat, circle punch and stamp set. Tin of Cards stamp set is a nice set as there are nice basic greetings. To know exactly where to punch, I wanted the greeting in the mat size of 4″ x 5¼", so I turned the mat over and stamped the greeting where I wanted it and using the backside made my punch.  Once the mat was adhered to the card base I stamped the Happy Birthday. Cute, simple and easy to make. For a stepped up version of the card add some punched out flowers and rhinestones!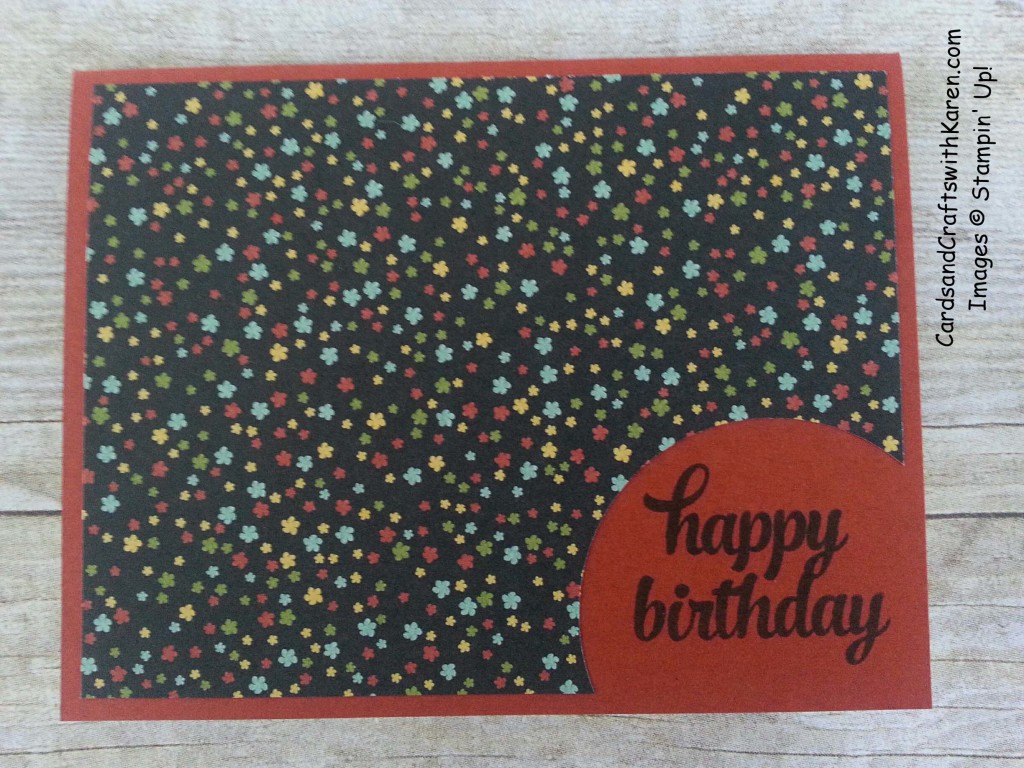 Here are three of the four cards that are made using the Tin of Cards Project Kit (weekly deal expiring March 7th). Stamp set is sold separately.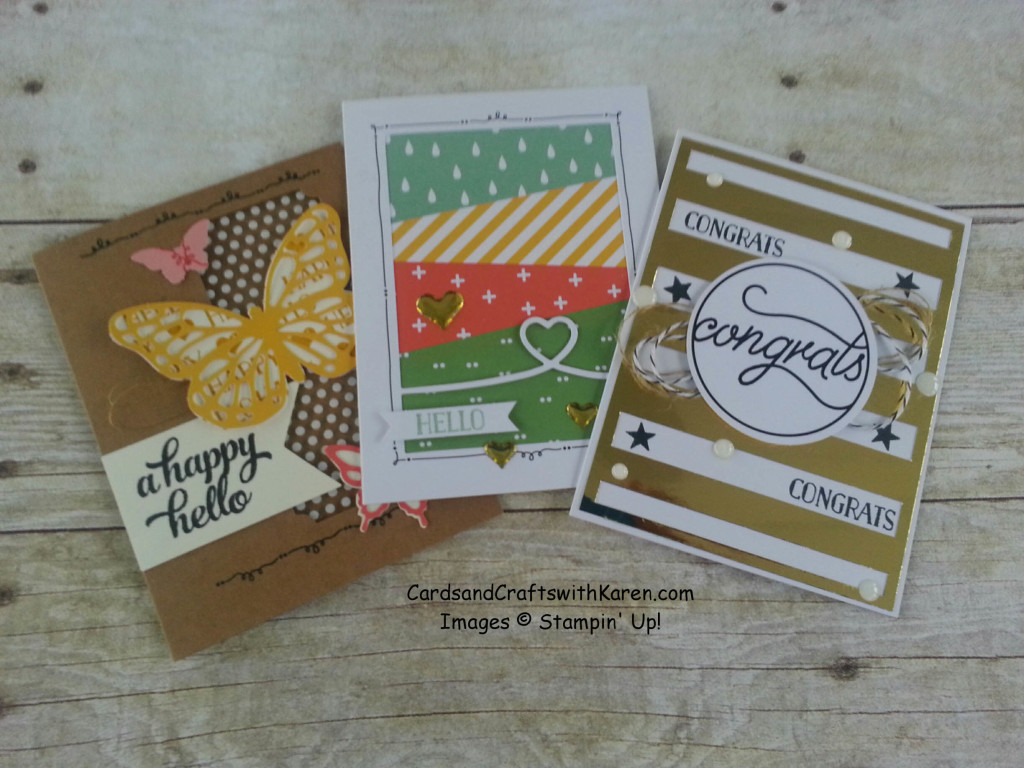 Thank you for stopping by today, hope you liked the card. Click on any of the images below to place an on-line order or for more product information. Have a great day, Craft On!