How's your week going? I just haven't felt like myself lately and took a few days off to just relax and get my crafting mojo back in gear.
At a recent dinner with friends I was asked about making some birthday cards for a friend that are a little sassy and right away I thought of the stamp set – Big on Birthdays and that "special stamp" – you know the one that reads " At least you're still Pretty".  It's been rather challenging thinking of how to use this stamp and thanks to fellow demo Dena R. I came up with this design  back in March, now thanks to Judy, I've used it on four different cards!
For my cards I used a variety of designer paper, stamps and colors, they were fun to create ! Here is a look at them.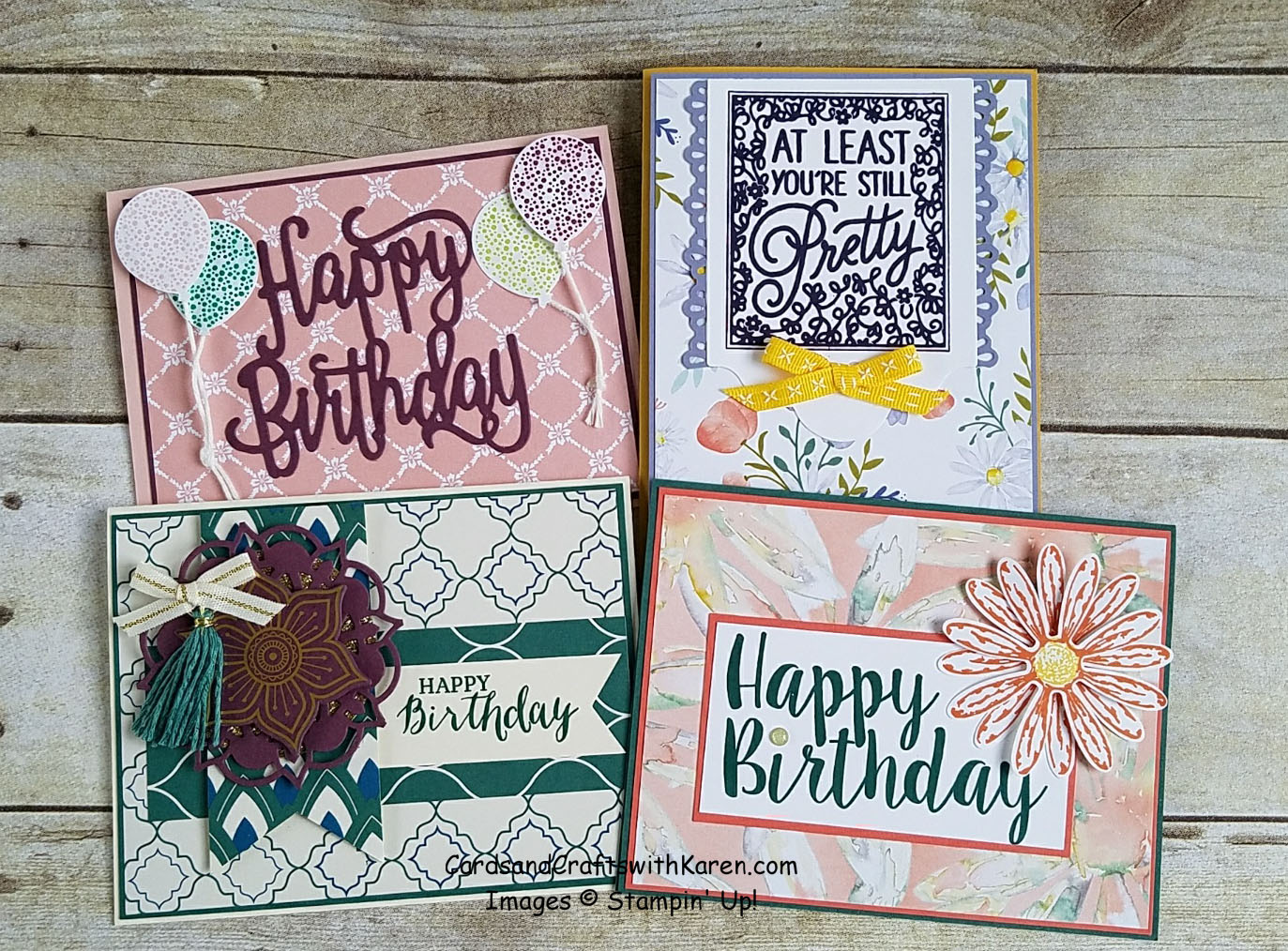 Inside of the cards, featuring some two step stamping.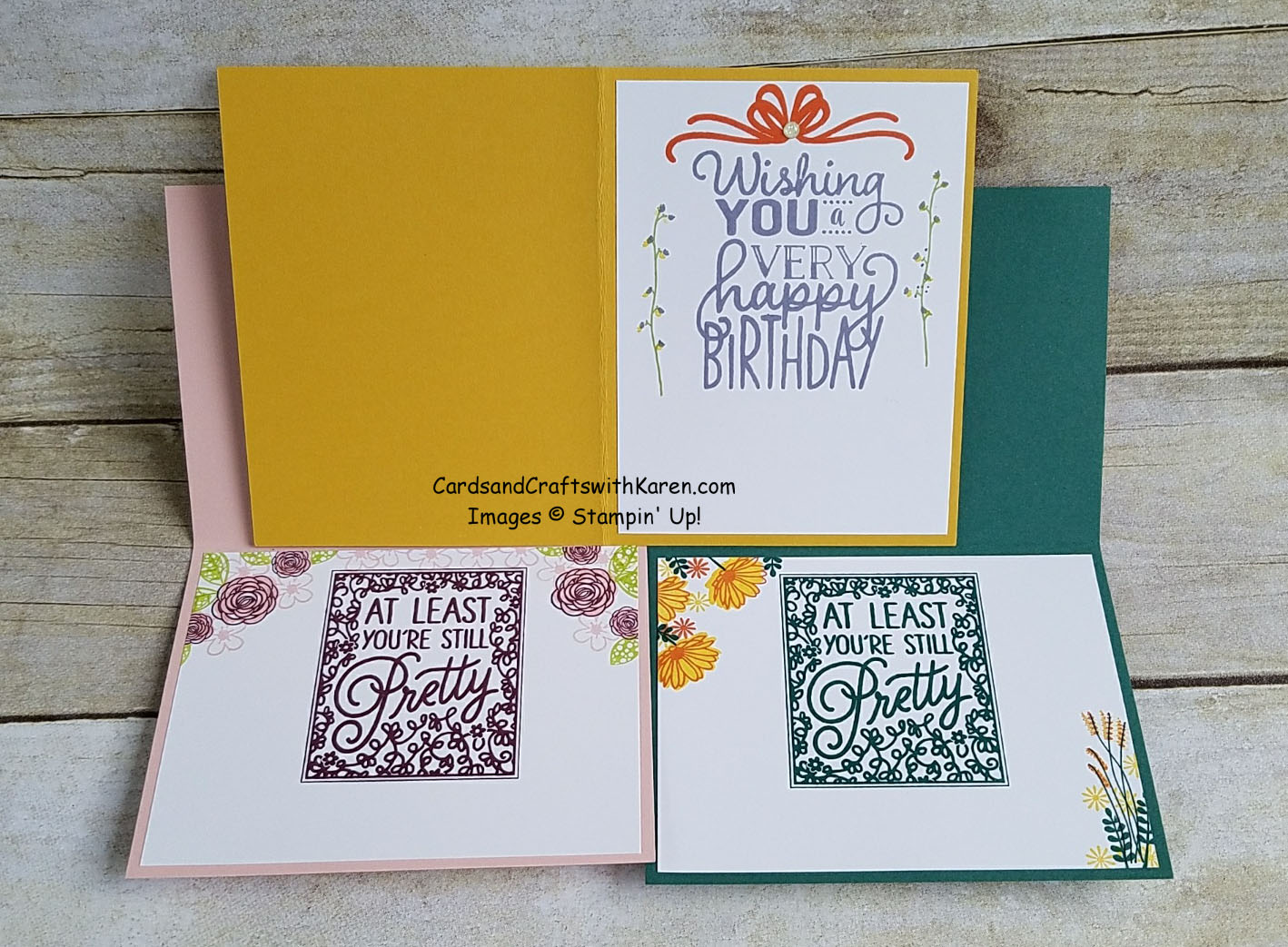 I guess when you have sisters you like to have fun with these cards are perfect, for me and my brother, a card with "poop" would be our version of a sassy card, now doesn't that have you thinking.
Thank you for taking the time to stop by, hope you are inspired to try making cards.
Have a great day – Craft On!
Remember to add your order to the current Host Code 2N6WEJ6Z and check demonstrator contact, I'll happily send you a re-useable thank you card and small thank you gift.
If your order is over $150, I hope you'll use all of the Host Rewards you've earned.  Otherwise, I'd love for you to add your order to the current Host Code 2N6WEJ6Z.
Click on any of the images below for more product information and to order directly from my on-line store.
Happy Shopping!