Happy Wednesday, half way through the week. The weather here is beautiful this morning so I'm sitting in the sun porch listening to the cars of the interstate and birds, great white noise if you ask me. I can hear the dogs in the yard below walking around enjoying the cooler morning temperatures.  The kids in our school district go back today so I'm sure soon I will hear school buses and voices as they get ready for the first day.  Now on to today's cards.
To create the cool background for these cards, I used Post-It tape (purchased at my local big box store), ripped in half to block off an area of the paper, then either sponge daubers or a craft sponge to color the area before stamping.  Below you can see what the paper looked like before I started the coloring and measurements of the card stock. I used the same tape for both cards and plan to make a few more until the tape is no longer sticky.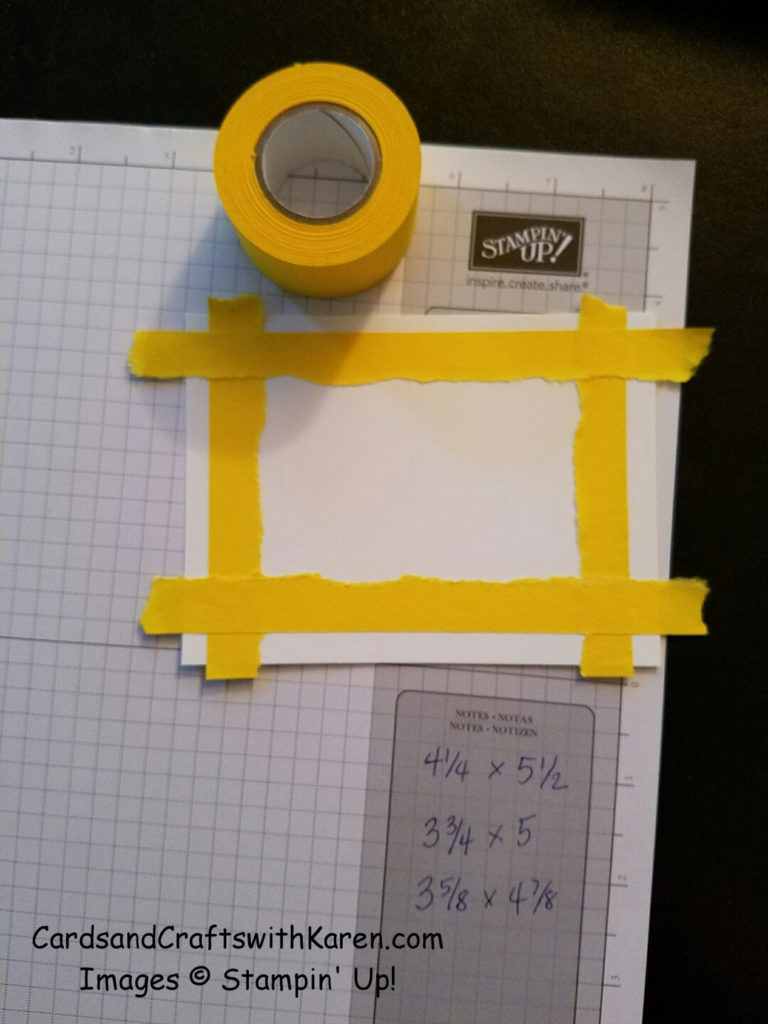 Here is the finished result using the Wetlands stamp set with Crumb Cake, Blushing Bride and Soft Sky ink for the background and Early Espresso for the images and words.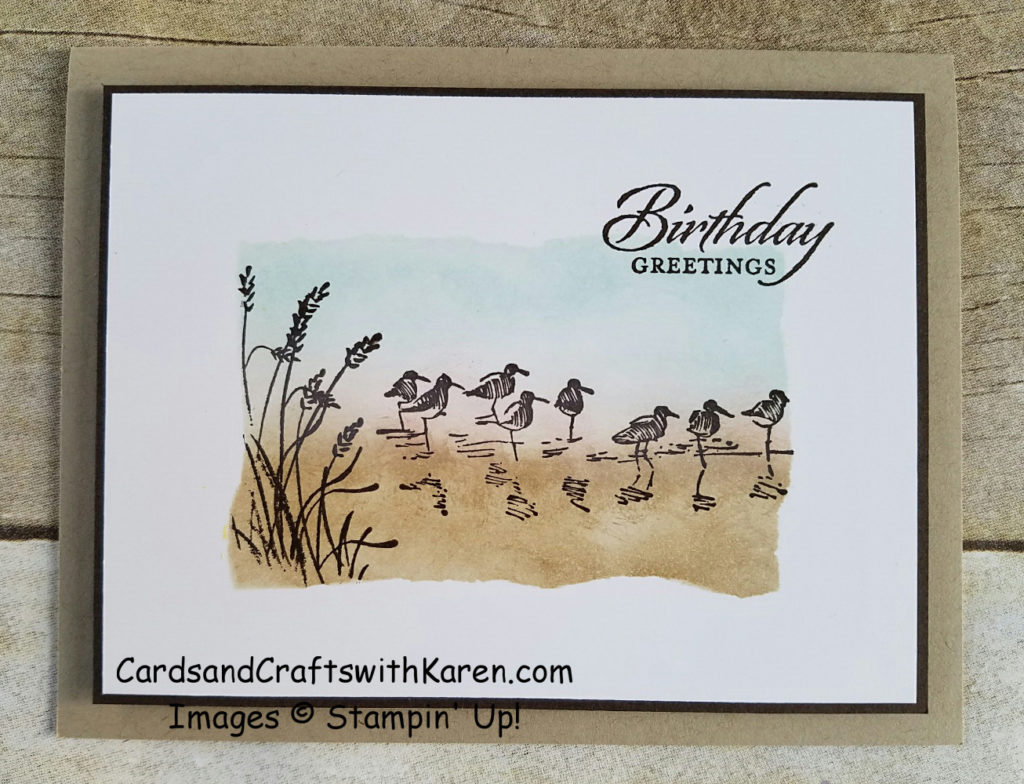 This card uses Mint Macaron and Cucumber Crush with the Wild about Flowers stamp set. Sentiment from Wetlands.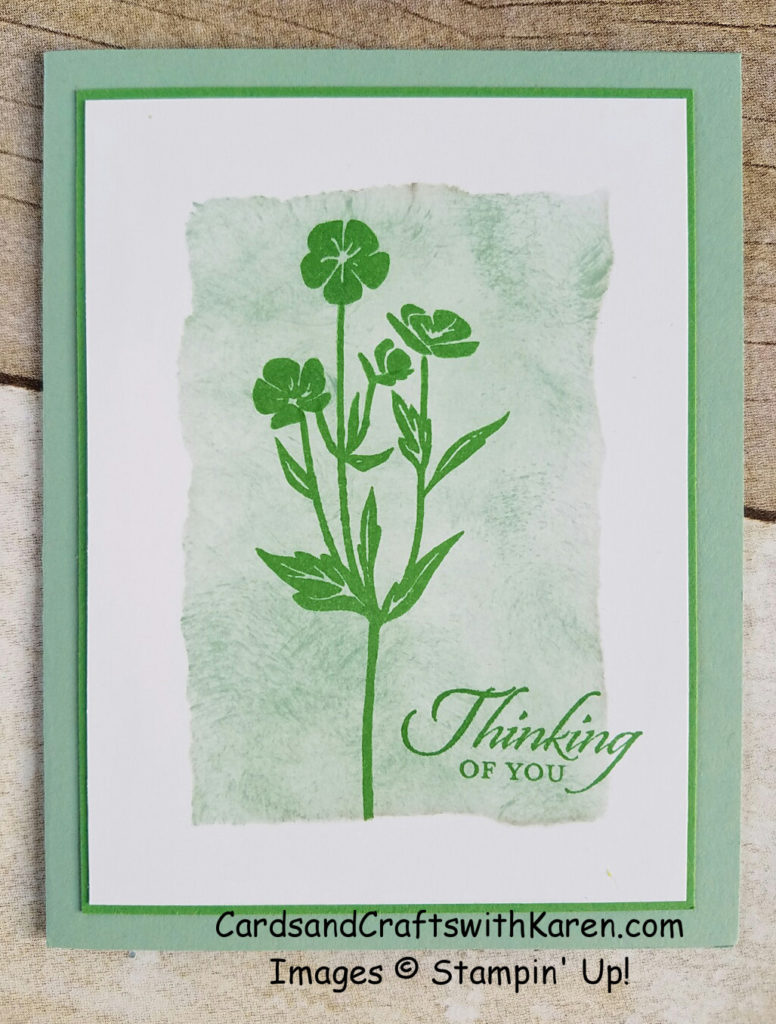 Thanks for stopping by, have a great day – Craft On!
Supply link below, everyone who orders from me receives a small gift and handmade card, happy shopping.