So how's everything with you today? I've had a pretty busy day, it started with making French toast for breakfast, hanging in the pool for a few hours, making a bunch of cards and dinner. Hanging in the pool may not seem like busy work, but when I saw the weather forecast for next weekend (trust me, it's not pool weather) I wanted to make sure I got a few hours in. While I was in the pool I saw a doe with her babies in the woods behind my house, there were to two baby deer and they even had white spots on them, hope to see them again soon.
Now on to the card for today, it's for the Paper Craft Crew Card Sketch challenge, you can check out their blog by clicking here or the sketch.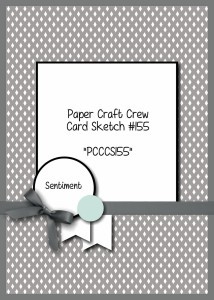 I really enjoyed making this card, just love the color combination of Cucumber Crush, Daffodil Delight & Tangerine Tango. The card features the new "Metal Rimmed Pearls", they come in three sizes, I used the largest and smallest. The little banners at the bottom left are Silver Glimmer paper that has been colored with sponge daubers using the Cucumber Crush & Tangerine Tango ink pads. Designer Series paper is from the new 2015-2017 In-Color 12″x1 12″ stack. Card feature three of the stamps from the Birthday Blossoms stamp set, sentiment is from Something to Say stamp set. The ribbon actually wraps all the way around the card (including the inside and is topped with a bow.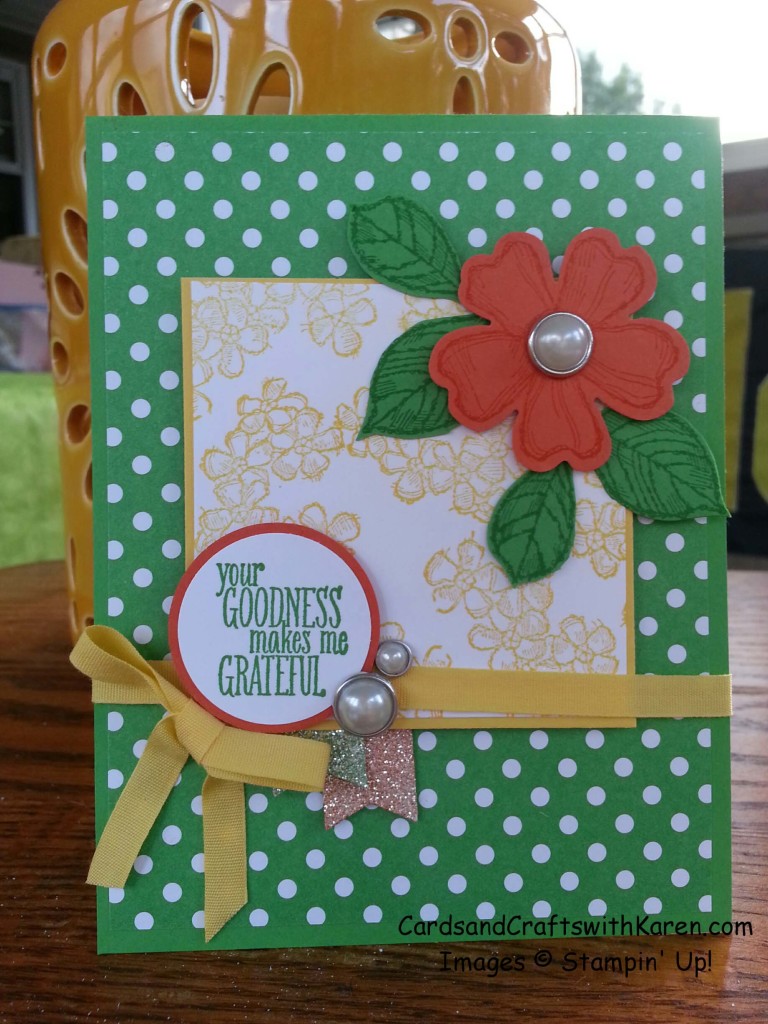 Thank you for stopping by today, hope you liked the card. For more detailed product information or to place an on-line order click on any of the images below. Have a great day, Craft On!