Happy Saturday to all of you!  What are your plans for today? Shoveling snow, shopping or maybe some craft time? For me, its off to the drivers license office to get a new license. After that a little shopping at some of the shops around the office since in a different part of the county and I don't get to them all that often. There is a scrapbook store near by which I will check out, never know what you will see and may even get a few idea's for future cards/projects.
In case you are wondering, the chocolate cookies lasted 3 days, I'll be sending the tin back for a refill Jake!
Today's card is for the Paper Craft Crew Card Sketch challenge, design  below.
For my card, I decided to follow the design and used a piece of paper from the cool Speciality Designer Series Paper – Typeset in the lower two thirds of my card. I did a Pinterest search for color combo's and decided on Rich Razzleberry – Pool Party – Island Indigo, since I wanted to use the new cotton ribbon on my card. Both the card base and ribbon is Rich Razzleberry and the mats for the focal image is the Pool Party – Island Indigo combo.  The stamp set used in "Guy Greetings" from the new 2015 Occasions catalog. I've talked before on how some of the stamp sets come in photopolymer – clear – wood and this is one of them.  It's a great stamp set for "Man" cards, with a variety of sentiments, make sure to check them out!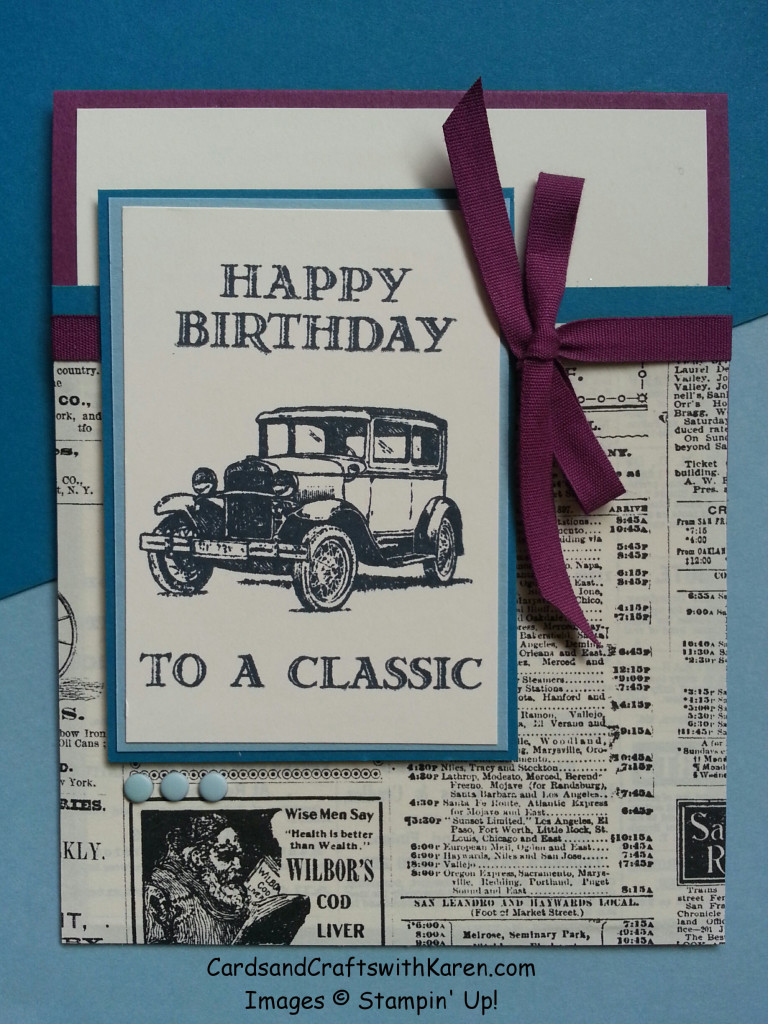 Thank you stopping by today, hope you enjoyed the card.  Craft On!
Card making supplies below, click for a link to purchase:Built for Free Using: My Stampin Blog