Happy Sunday,
Are you working on:
Ppurchasing and wrapping holiday gifts?
Wondering what to do for small items or gift cards?
Have left over "non holiday" designer series paper?
Why use this paper to create some pillow boxes or treat bags?
Today's project shows a square pillow box and treat bag I created for the Christmas holiday that uses left over Halloween and Fall designer series paper. Once I created the items, I used some coordinating/matching ribbon from my stash and created a tag, using some of the many Stampin Up holiday sets to decorate them. These can now be used for small gifts (earrings, necklace, money clip, gift cards or even some candy!).  Have some fun creating and think outside the box!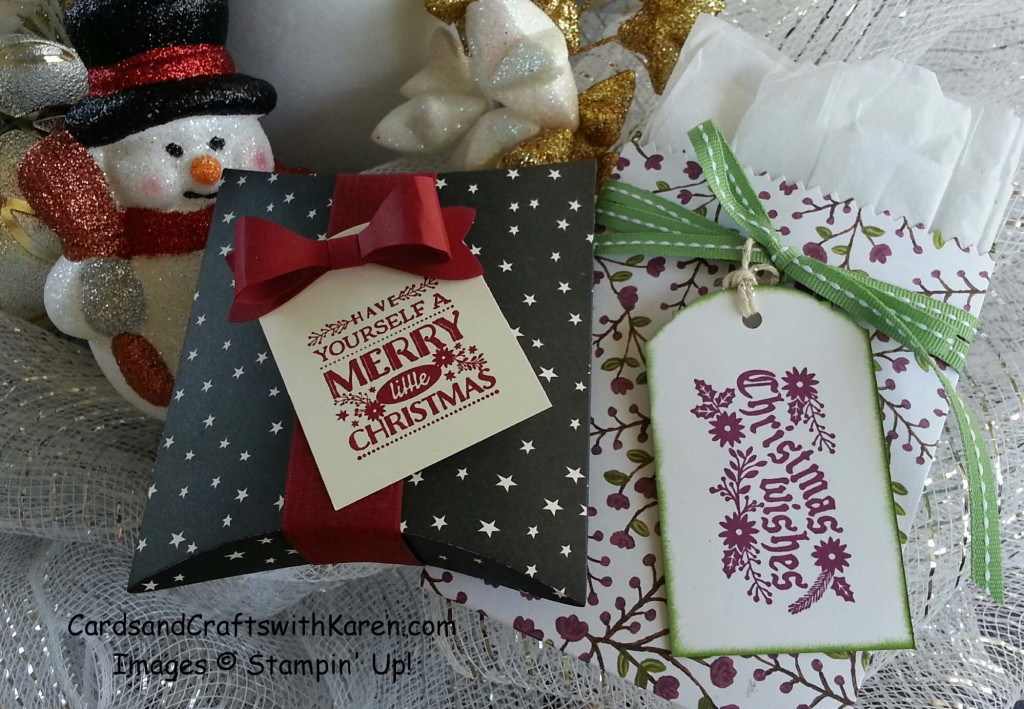 Thank you for stopping by today, hope you liked the project. For more detailed product information or to place an on-line order, click on any of the images below. Have a great day, Craft On!