So how was your weekend? I'm all set with my new drivers license. The snow has started to fall and we are expected to get between 3″- 5″  by Monday afternoon, much better than the [possible 12+ inches the people in the NJ-NYC-Boston area are expected to get.
For today's card I went with a simple one layer card. A one layer card is simply a card base with one layer of cardstock on the front. It's a quick easy card and easy to mass produce. I decided  to use the new Painted Petal Stamp set, which comes in photopolymer, clear or wood. I actually prefer this set in photopolymer so that its easy to line up the flowers and stems. There is an accent of candy dots in the top right corner.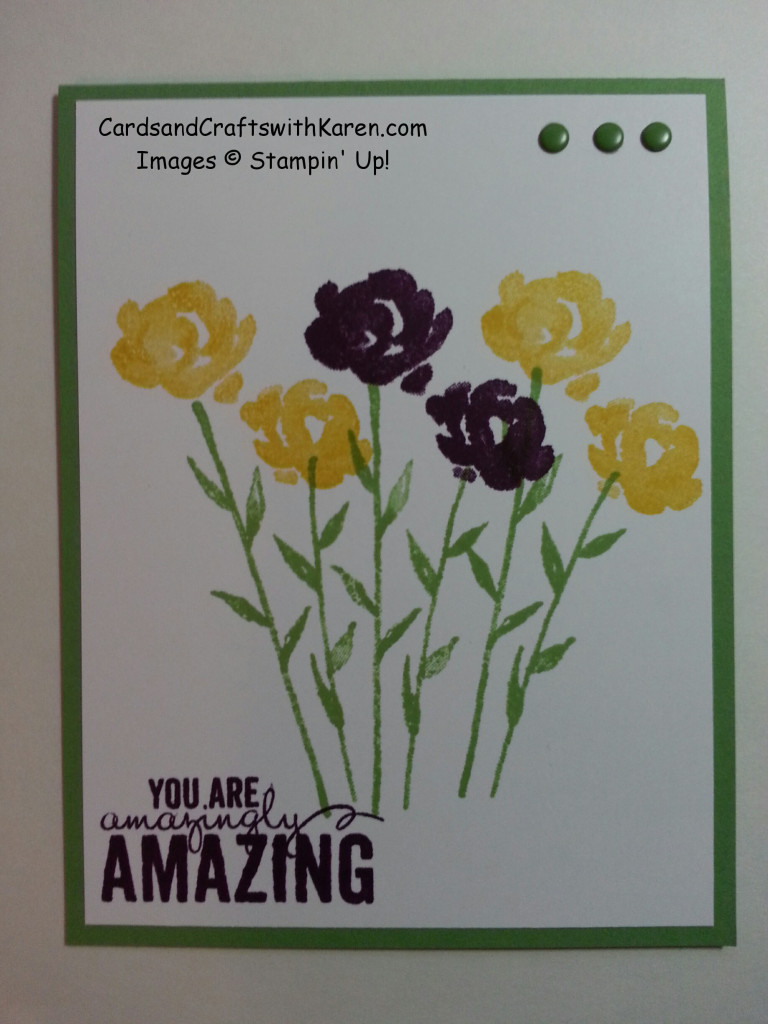 Thank you for stopping by, hope you enjoyed today's card. Craft On!
Card making supplies:
<