So how is your week so far, we had about 7″ of snow earlier in the week and expect a few more inches at the end of the week. Our husky is really enjoying the snow and being out in the cold.
Today thought I would share with you a Mini treat bag with card that can be inserted into the bag which then acts like the envelope. The Mini treat bag is a new thinlit in the 2015 Occasion catalog. Click on the image for a link to the Stampin' Up! You Tube video on how to use the thinlit.  The "for you" and "heart" are part of the thinlit set. The Real Red frame is using the Square Framelits.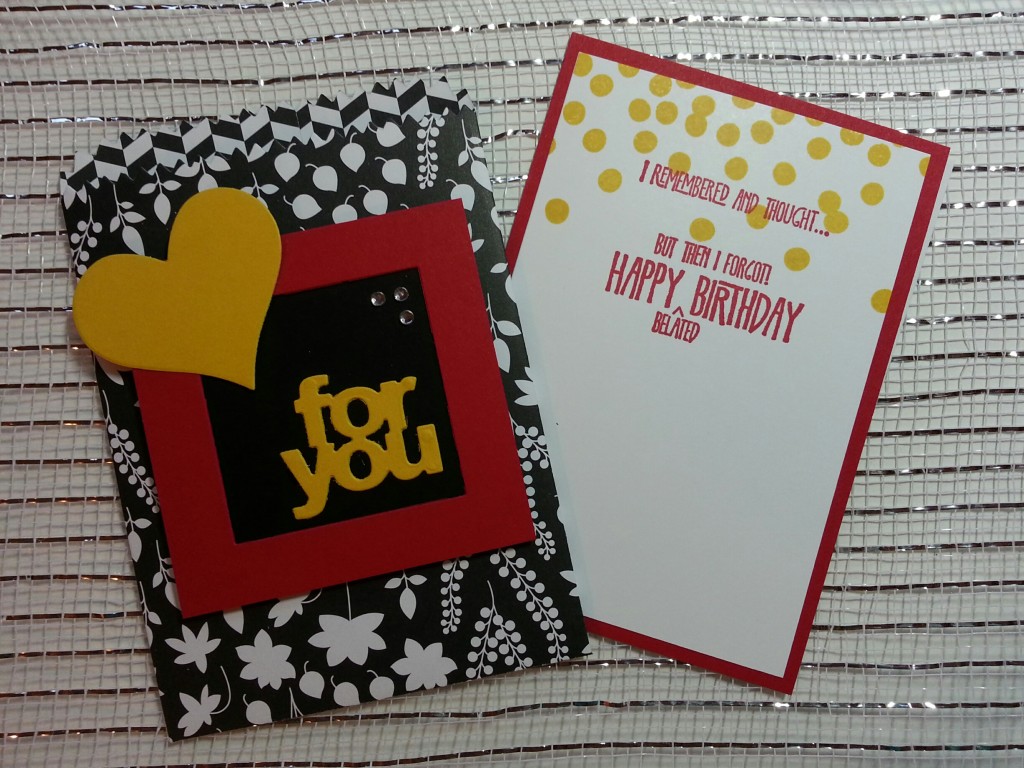 Click on the images below for more detailed product information and a link to my on-line store.
Thank you for stopping by, have a great day, Craft On!