So were you all good little boys and girls? Did Santa stop at your house last night? Hopefully Santa will have brought me a new purse under the tree . . . what are you hoping for?
I wanted to take the time today to wish you all a Very Merry Christmas! I appreciate all of you whether you are a regular customer or enjoy just following my blog.  Hopefully you can enjoy the day with family and friends and build memories for a life time.
Today's card is using a lot of the little pieces from my desk!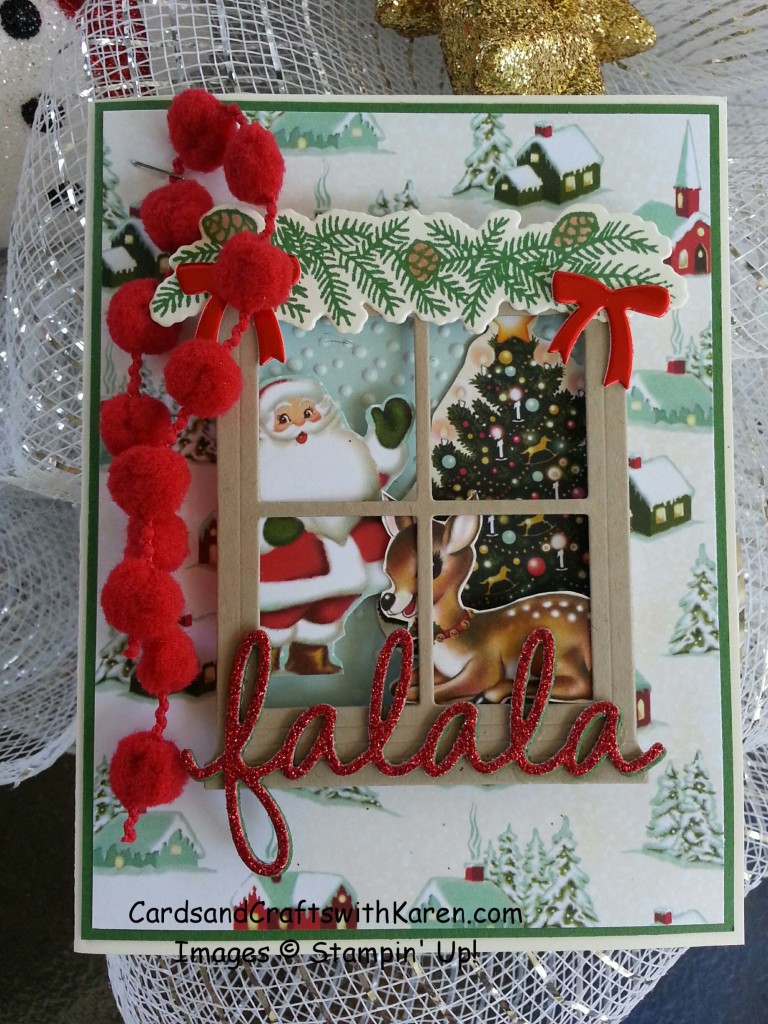 Thank you for stopping by today and everyday!  Have a great day, Craft On!