Happy Thursday, hope you are all having a good week. Last evening we closed the pool for the winter, such a sad day. This weekend we will put away the balance of the "summer" yard furniture and get ready for fall/winter. While I really do love my time in the pool, I also love to have the house decorated for Christmas (we start in mid November). Now on to some card making.
Today's card is for the Global Design Project. All of the designers on this team are active Stampin' Up! Demonstrator from all around the globe. Banner for this week is below.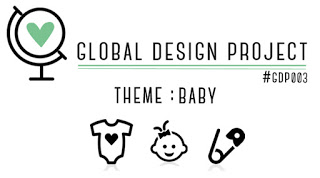 Automatically I thought of the Zoo Babies stamp set and the fancy fold card I made Sunday with my stampers. To start the card I pulled out five colors that reminded me of baby colors – Pool Party, Wisteria Wonder, Daffodil Delight, Watermelon Wonder and Mint Macaron. I used Mint Macaron for the card base and mat colors of Wisteria Wonder and Daffodil Delight. I used the Stamp-A-Ma-Jig for the tower of animals on the front and inside of the card. Below you will see two photo's one that let's you see all the stamped images on the card and another with a front view.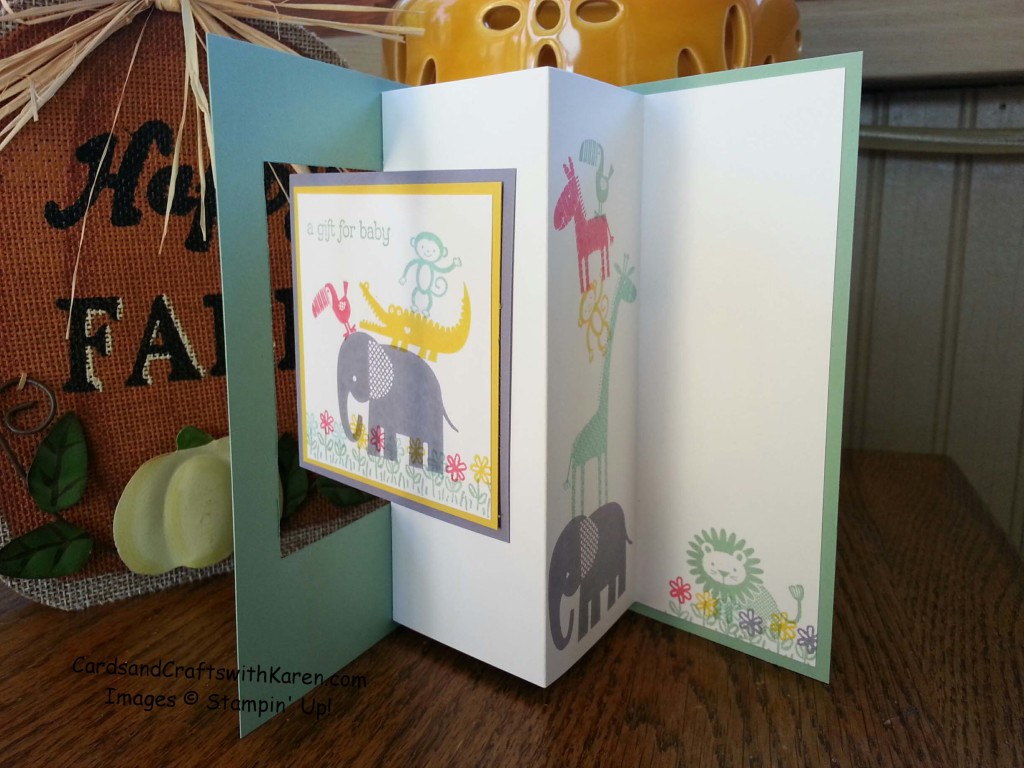 Front of card: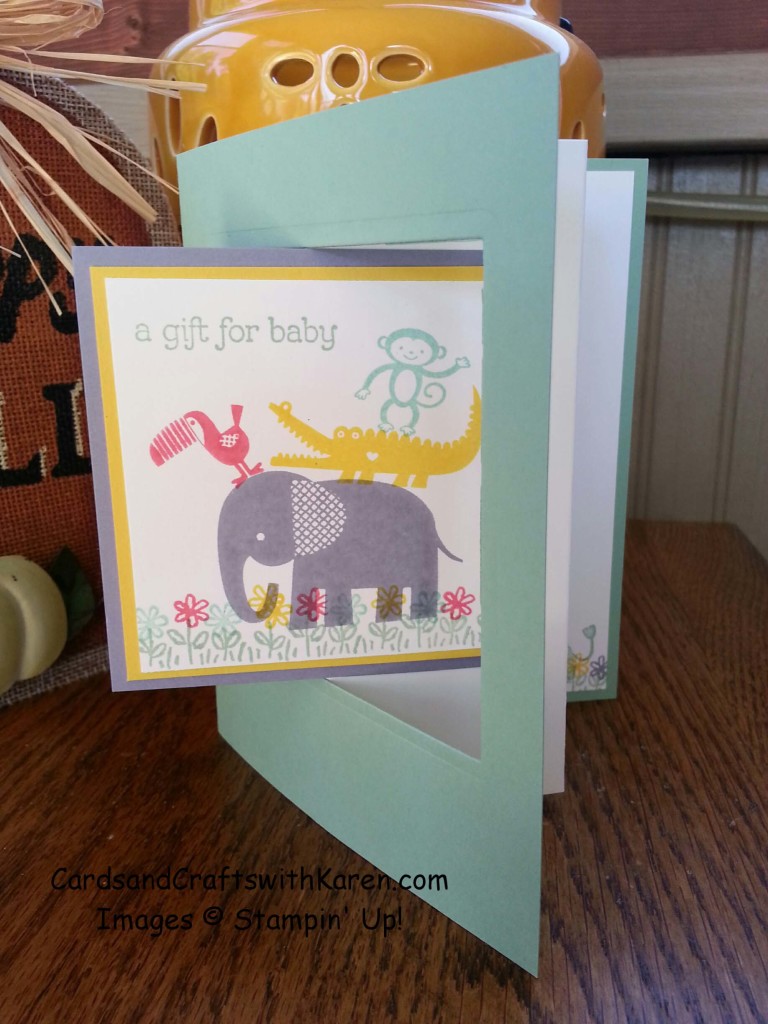 Thank you for stopping by today, hope you liked the card. Have a great day, Craft On!
Supply list, click image for more information and to place an order.