Hope everyone had an enjoyable holiday and was able to spend time with family and friends. We had a nice time on both Christmas eve and Christmas Day with family. On Christmas Eve we do a Gift Grab Bag, this year I did a handmade card sampler as my gift.  As a special treat I made each person Hershey Nugget gift bag (individually wrap five nuggets with a 1″x 3″ piece of designer paper and slip into a 2″ x 8″ cello bag, tie with ribbon) – that's was a total 62, everyone enjoyed them!
Today I thought I would share with you a gift card holder I made using one sheet of 12″x 12″ designer series paper. I found the idea on YouTube by fellow demonstrator Patty Bennett. One of women I work with, Juna,  is having a vow renewal ceremony this week and I wanted to send a card and gift and thought this was perfect. When her and her husband were married 9 years ago it was at city hall, now they are having a ceremony with family and friends, I wish her all the best!
Here is the outside of the Note card holder, I made flowers with the Botanical Builder Framelits – the colors are Night of Navy, Whisper White and Watermelon Wonder for that pop of color. Rhinestones jewels are in the center of each flower. I used a 1″ wide belly band to hold the card closed.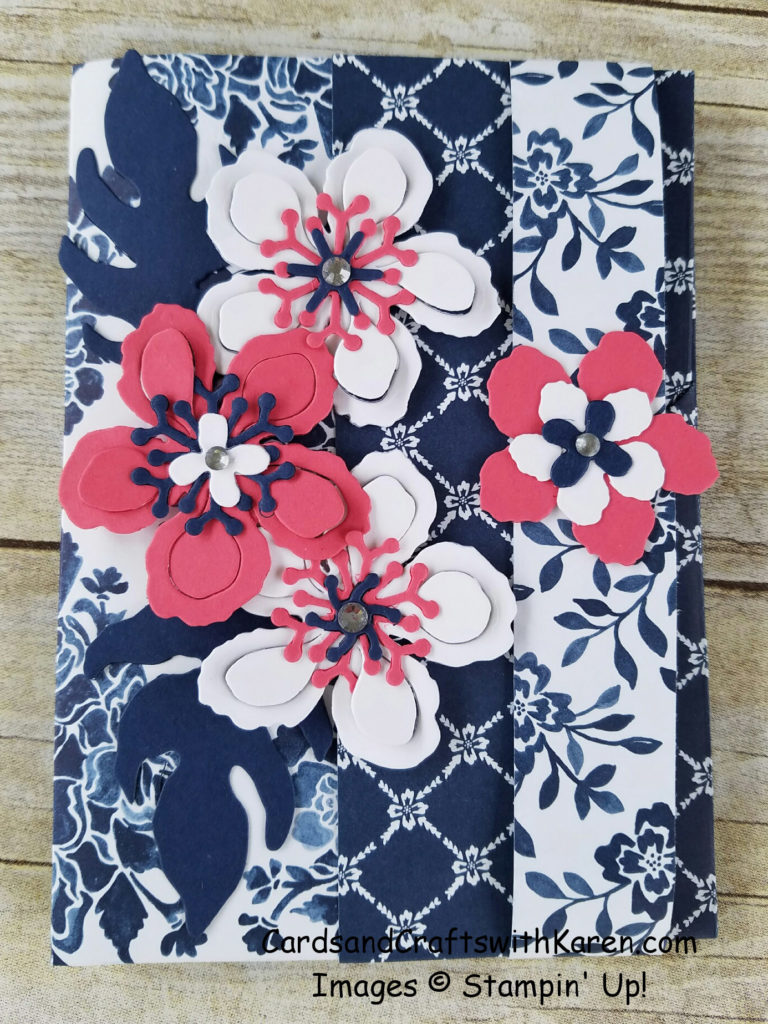 Here is the inside, the coolest thing about this holder is how it's put together and not needing any adhesive. One one side is the note card with my wedding wishes and the other side holds a gift card nicely.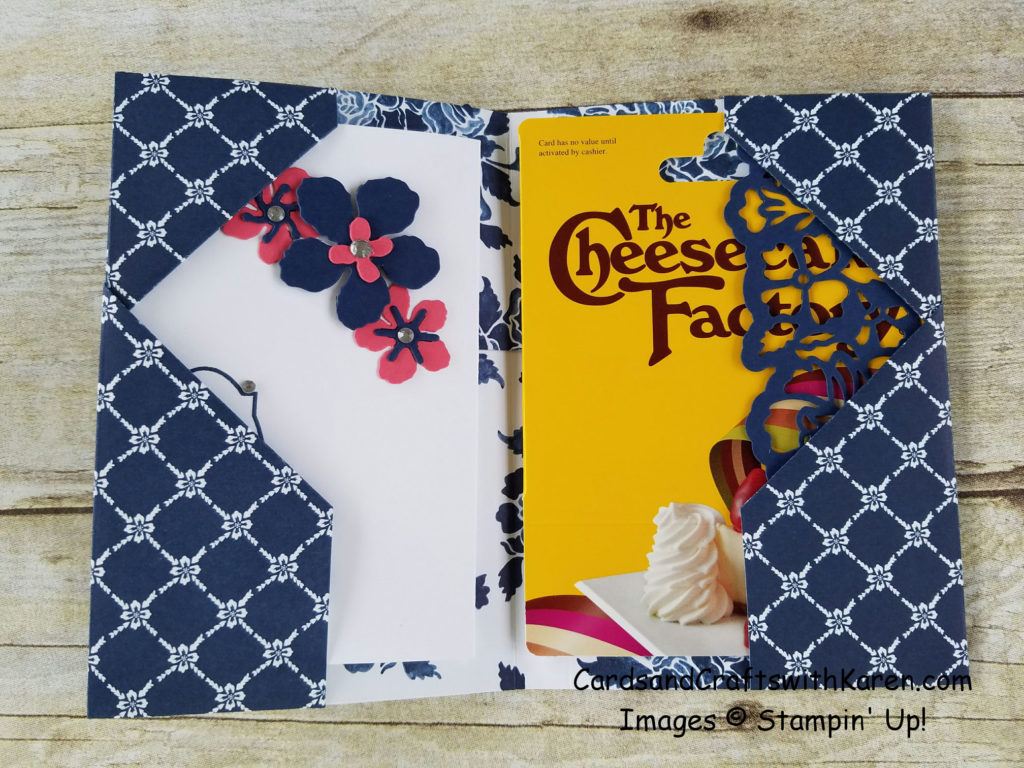 At the bottom of the post is a link to Patty's YouTube video if you would like to make one of these holders.
Products used are listed below with link to my online store.
Thanks for stopping by, have a great day – Craft On!
Here is a link to the video by Patty Bennett on how to create this holder one sheet of 12×12 Designer Series Paper: