Happy St. Patrick's Day, perfect way to start an early weekend (I'm on vacation today).  I'll be making my famous Pistachio Bundt cake (which is green inside thanks to the pudding and green food coloring) to take to the party we are going to this evening.  The party has become a tradition since we meet the Gilliland's.
Each year I take a hand made card to the hosts and they add it to the wall of cards – where they display all the cards I've made them over the years. This year, while the card is rather simple, I added making 15 gift bags for all the little kids, a lot of the younger couples now have kids and thought this would be a nice surprise. This year's card features Emerald Envy card stock, ink and In-Color Designer Series Paper.  There are some retired products used, but current gold foil and the layering oval framelits could easily be used. Shamrocks are from Party City.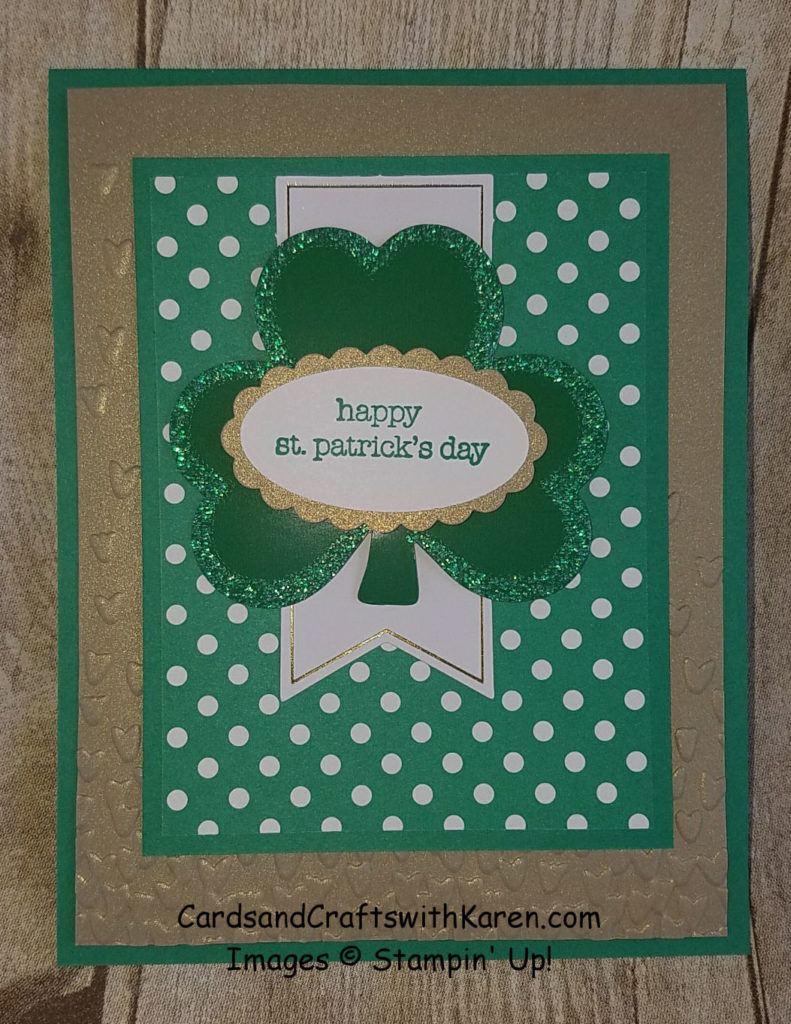 Here is the close up of the altered January 2017 Paper Pumpkin kit gift bags. Click, on highlight text to see the Paper Pumpkin Video. I used one of the Sponge Brayers and Emerald Envy ink pad to color the bags and filled them with some candy and necklaces for all the kids.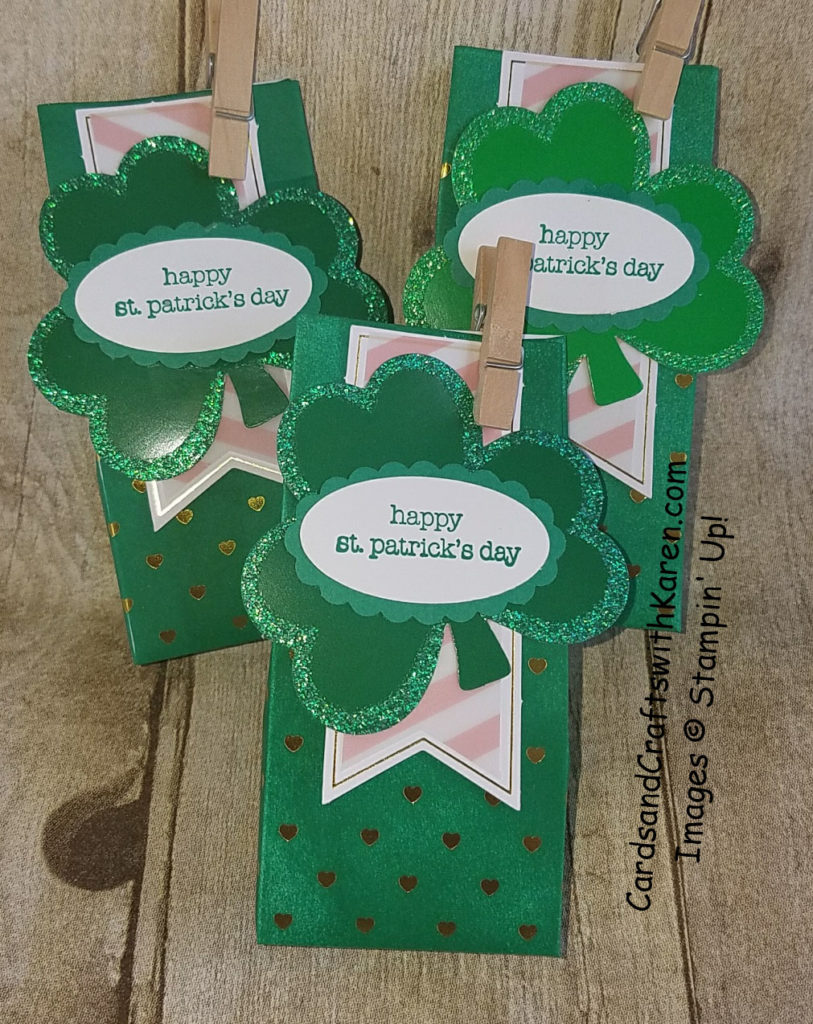 Thank you for stopping by, have a great day – Craft On!
Click on any of the images below for more product information or to order directly from my on-line store. Everyone who orders from me and checks demonstrator contact will receive handmade re-useable card and small thank you gift. Remember to use the March host code CW3FW9W3 when placing your order to receive your thank you items from me. Happy Shopping.