Happy St. Patrick's Day!
Each year we are invited to the Gilliand's for a party on the exact day and each year to show my appreciation for their friendship I take a homemade card  and Pistachio Bundt Cake (it's green inside).   Today's card is the one I'm taking this year. Using the same template I did for a baby shower invitation, I made a few modification to the legs and arms  and turned the onsie into the little green suit leprechaun's wear.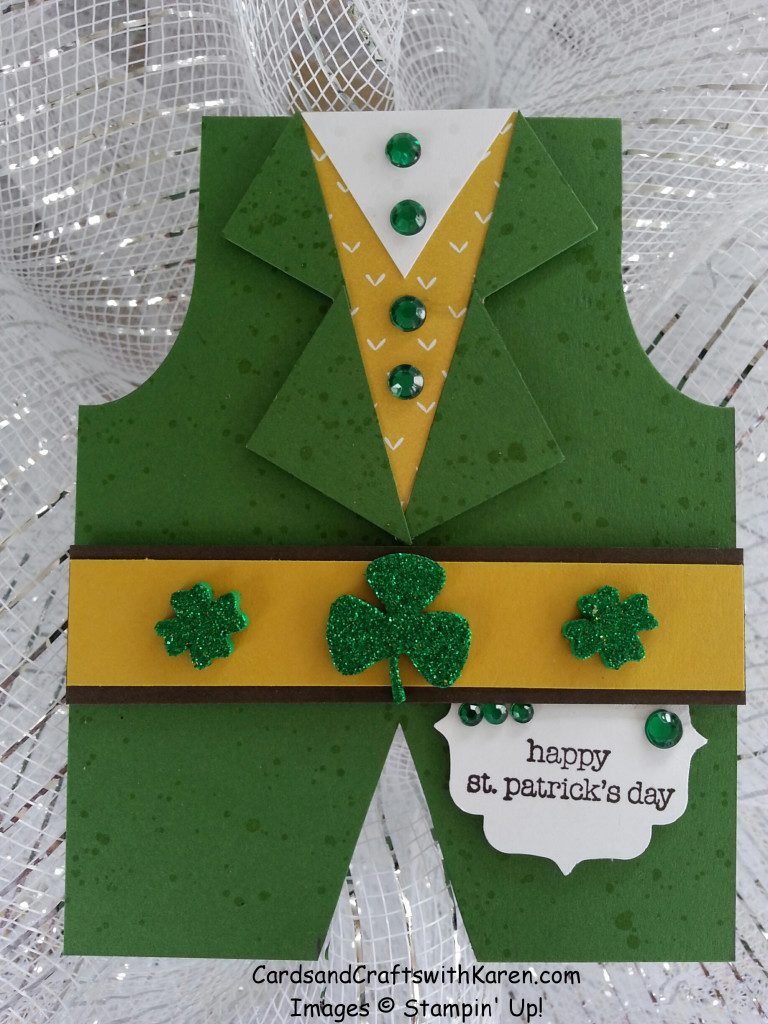 Check out some interesting facts about Leprechauns.
Leprechauns are a type of fairy in Irish folklore:
According to legend if a human catches a leprechaun that leprechaun must grant that human three wishes in exchange for his freedom.

There are no female leprechauns.

Leprechauns are shoemakers.

Some stories say they hide their gold coins in a pot at the end of the rainbow.

Did you know that Leprechauns originally wore

red

! According to the book Legends and Stories of Ireland published in 1831, leprechauns wore red and a cocked (tri-cornered) hat, shoes and buckles.

According to legend Leprechauns dance the Irish jig so much they wear out their shoes.   
Click on any of the images below for more Stampin Up product information.
Non Stampin Up supplies: green rhinestones & shamrocks.
Thank you for stopping by, have a great day.  Craft On!