Today's post is by my niece Maya. I spent a few days with my brother and his family earlier in the week and Maya wanted  to share with you the card she made for Uncle Dan for his birthday today.
Here is the card I made for Uncle Dan to go with the caramels and gift card for his birthday. I made the card with blue and brown cardstock that matched the designer series paper. The chalkboard tag is from the craft store and I wrote Happy Birthday with a white paint marker.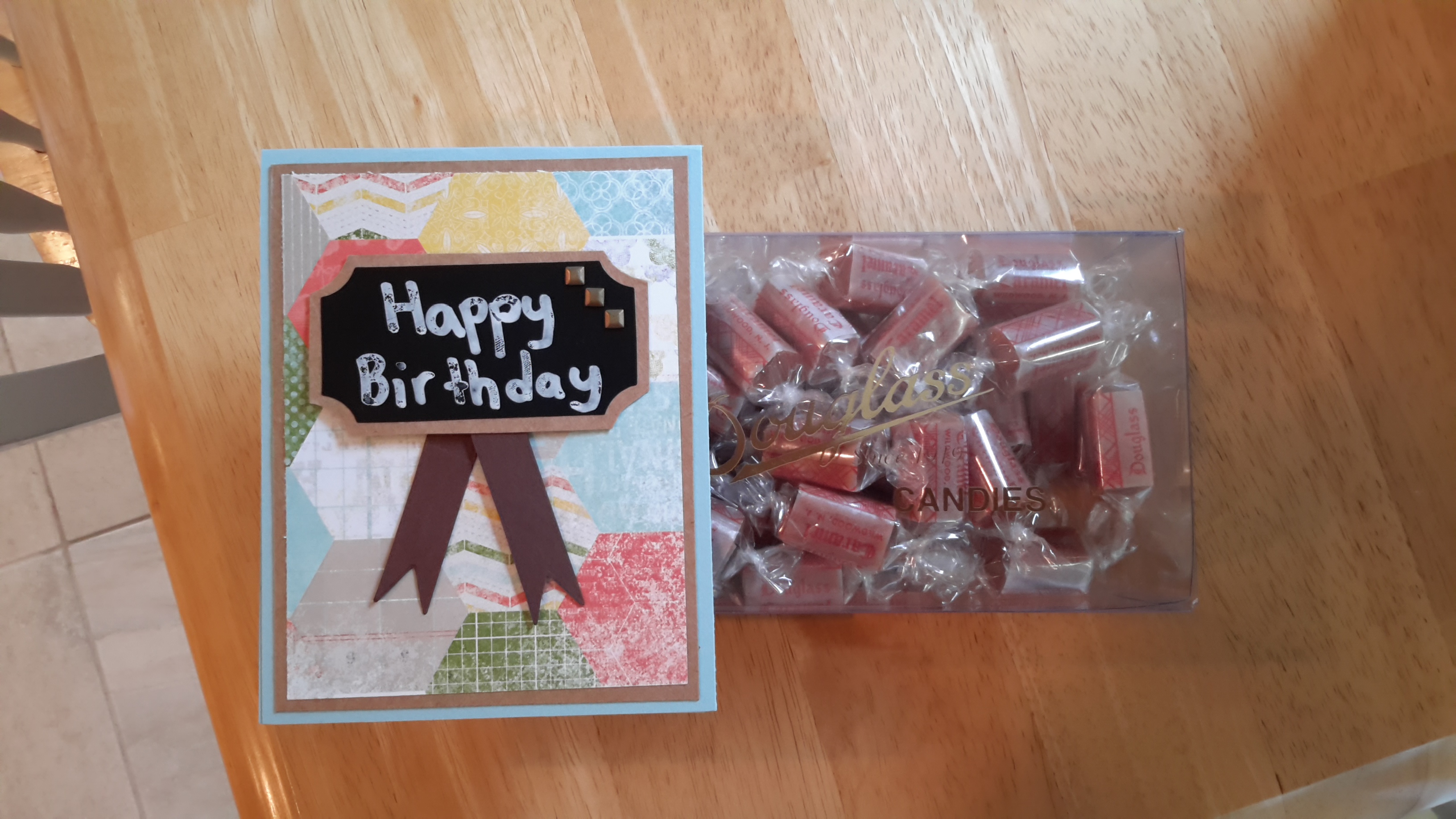 Thanks for stopping by, hope you enjoyed Maya's card. Isn't she a great crafter!   Have a great day, Craft On!