So how was your weekend, mine was filled with events followed by a busy Monday at work. Saturday we went to a 60th Birthday party (card & gift bag in this post) and Sunday there was a family gathering for my cousin Shari's daughter Erika. Erika graduated from Wittenberg University, post for the graduation card is here.  Memorial Day weekend she let for Tennessee and her new job. Her mom decided since she was home for a few days it was the perfect time for a family gathering. Nice to see family and wish Erika well in at her new job in a  new city!
Today's card is the one I gave Erika and features one of my favorite new color combination of In-Color's  – Mint Macaron (2015-2017) & Lost Lagoon  (2014-2016). The card base and cross hatch stamp are both Mint Macaron. The cross hatch stamp was inked up, stamped off on scrap paper then onto the Whisper White. The mat paper behind the Whisper White, flower stamp and sentiment are in Lost Lagoon.  For an accent I tied a piece of the new 1″ Dotted Lace Trim around the layer and backed it with dimensionals before adhering to the card.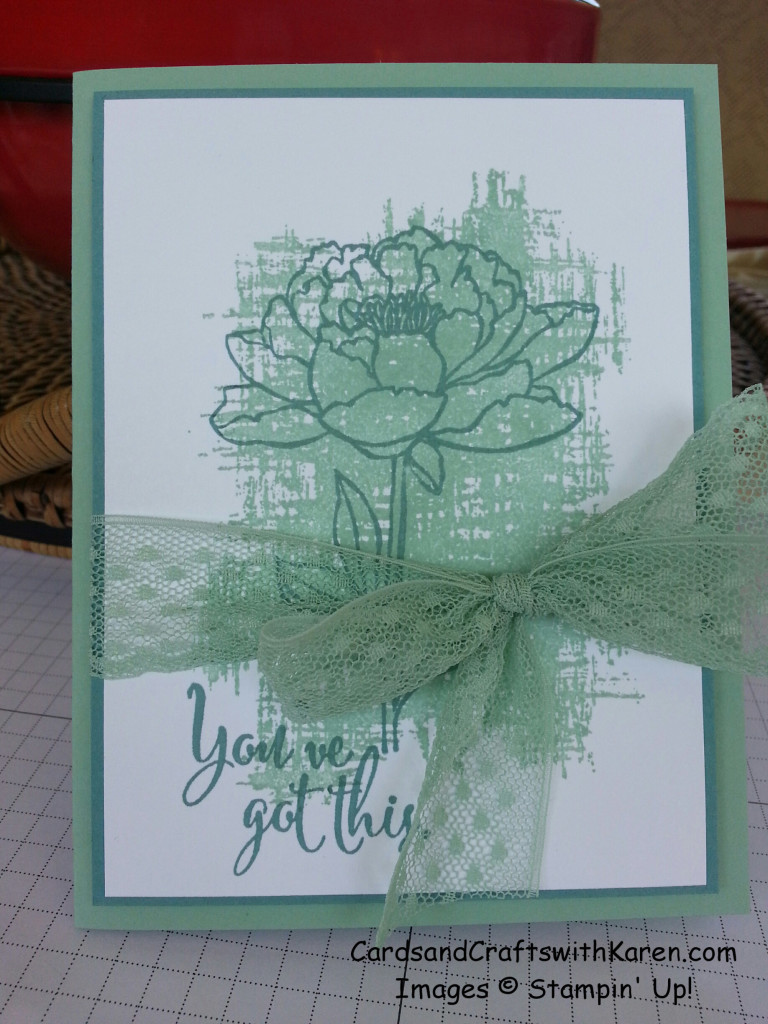 Thank you for stopping by, hope you liked the card. For more product information or to place an on-line order click on any of the images below. Have a nice day, Craft On!