Happy Saturday, it's been a rough weekend so far. Last night we had to rush our German Shepard Baron to the emergency vet and we ended up have to have him put down.  He had fluid around his heart, caused by a tumor. We had 11 great years with him and loved him dearly, he will be missed. Now he can play in heaven with Snowman, Princess and all the other dogs! He'll have endless pool splashes and treats!  Here he is with one of this many stuffed toys!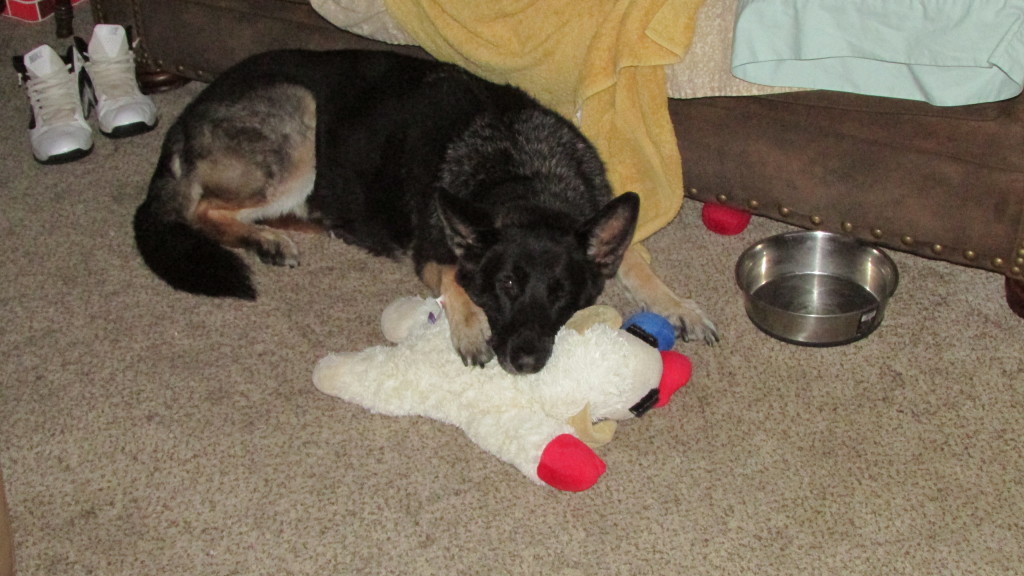 My card for today is one the Sunday stampers will be making tomorrow, hopefully they will like it.
Front of the card: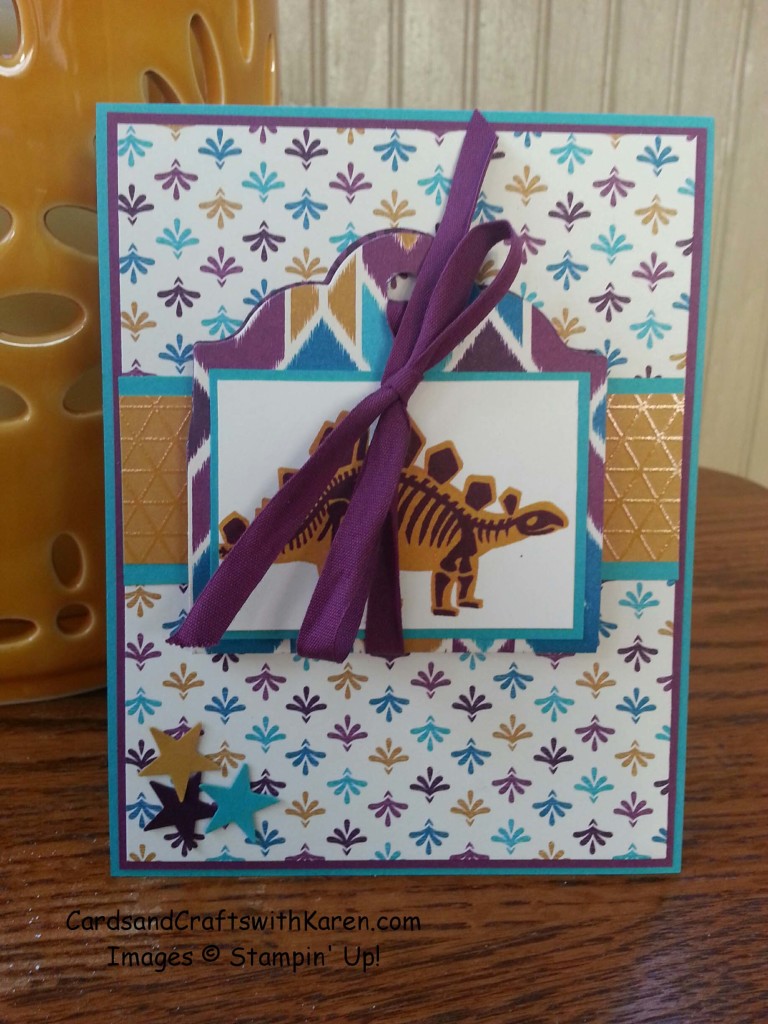 Accordion Pop-Out open: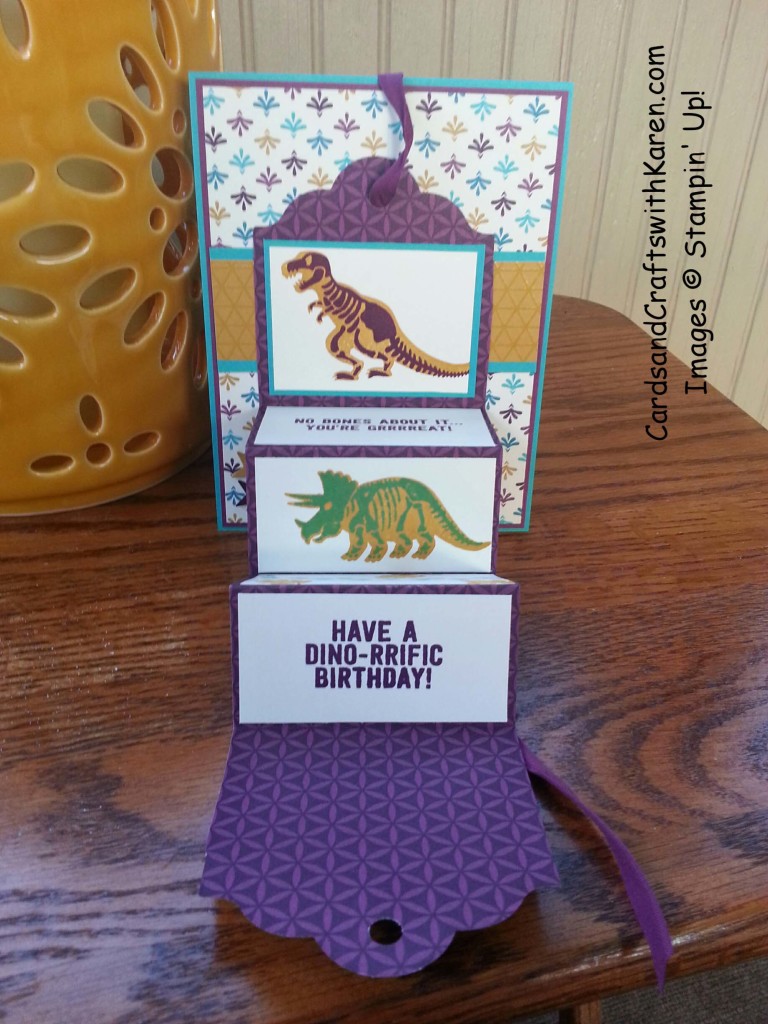 Side view with decorated inside: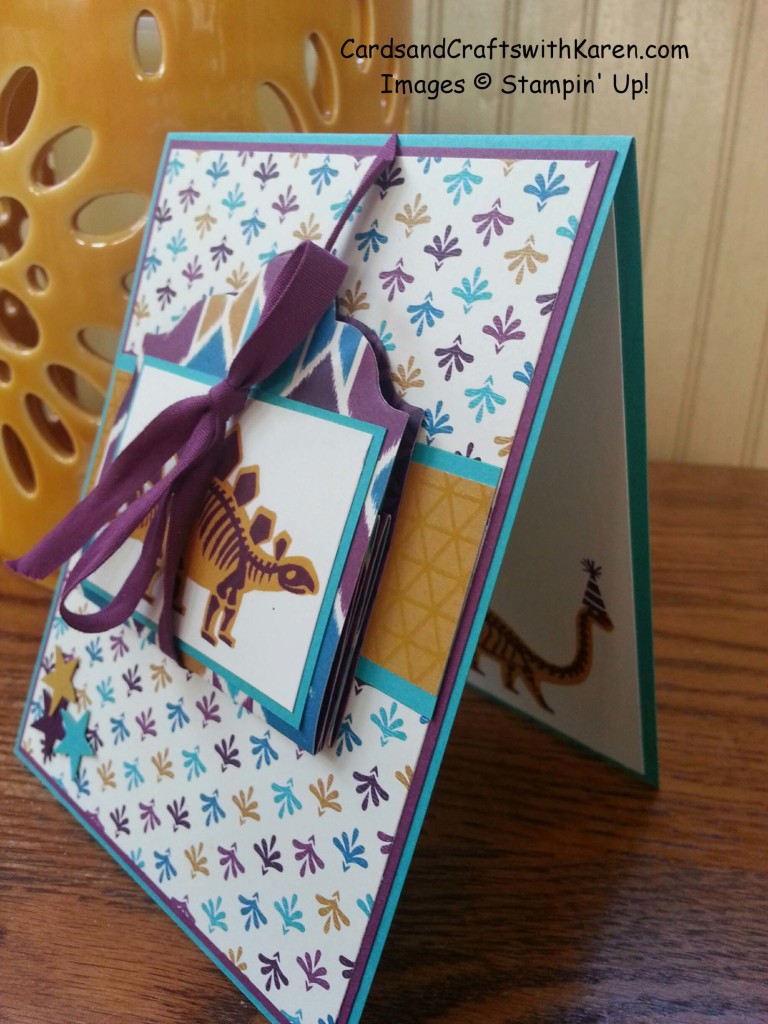 Thank you for stopping by, hope you enjoyed the card. Click on any of the images below for more product information or to place an on-line order. Have a great day, Craft On!