Welcome to the weekend. It's been a busy week with work. Tuesday night my husband and I went to see Train in concert, the opening acts were Matt Nathanson and The Fray. It was a great concert, below is a picture of Pat Monahan (Train), Matt and Issac Slade (lead singer The Fray). On the way in to the concert a bad storm hit which included lightening and the venue had us stay in our cars for about 45 minutes before letting us in to park. Felt a little like a herd a cattle, but always better to safe than risk injury. Today I was off work for the holiday and we decided to drive to the Rogers Flea Market, a normal 50 minute drive that took 2+ hours, guess everyone had the same idea nice the weather was so nice today.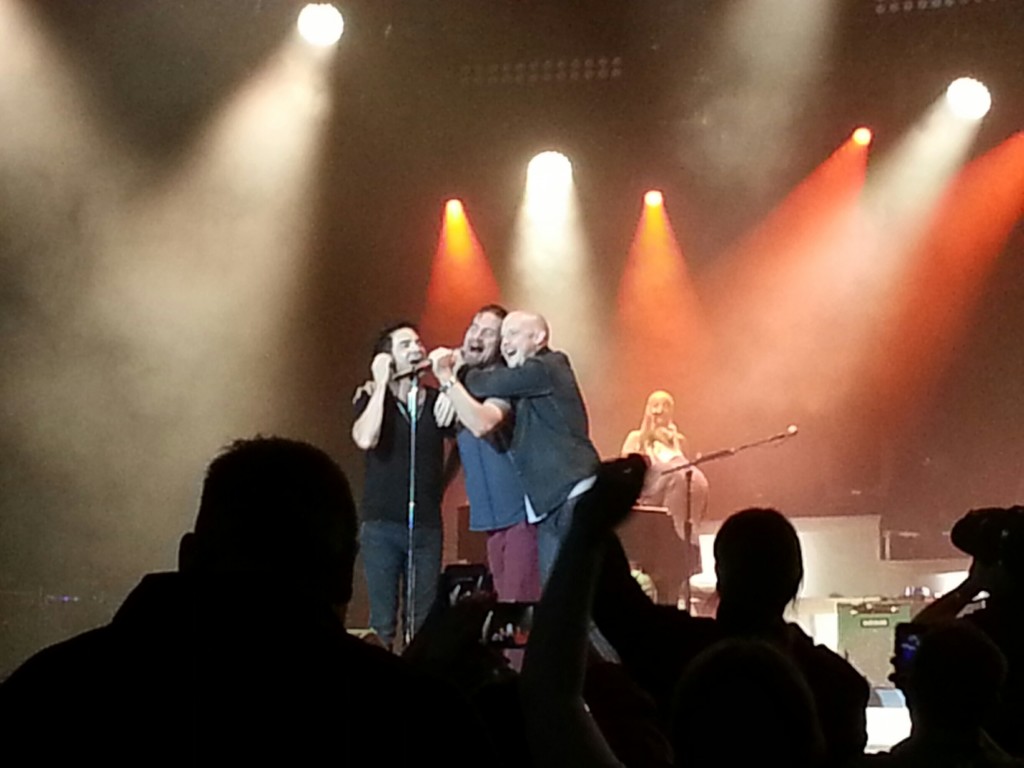 Now on to the card for today.
When I looked through the new catalog for the first time, I just knew this stamp set would be mine! While I do not have a green thumb (unless I'm stamping), I just loved the images of the "Market Fresh" stamp set and how it coordinates with the Farmers Market Designer Series Paper. The images are perfect for watercolor, something I had not done in quite a while.
To get started I cut a piece of Watercolor paper to size, ran by embossing buddy over it (helps with the static cling you can get with embossing powder in all the wrong places), stamped the image with VersaMark and sprinkled with Black embossing powder. Used by heat tool to set the powder. Next, I broke out my Aqua Painter (paint brush that holds water) and some ink pads, once I pressed some ink on to the inside of the stamp pad cover I used that ink with the water from the Aqua Painter to color in the image and set it aside to dry.  Once completely dry, I spread some Dazzling Details over the strawberries to make them sparkle. As the accent for the card I decided on using two layers of ribbon – Natural Chevron & Burlap, not only do they look great together but their size difference is perfect, they are held together with some liquid glue. When adhering the image layer, I used two layers of dimensionals to balance with the ribbon and not cause the image to bow in the middle.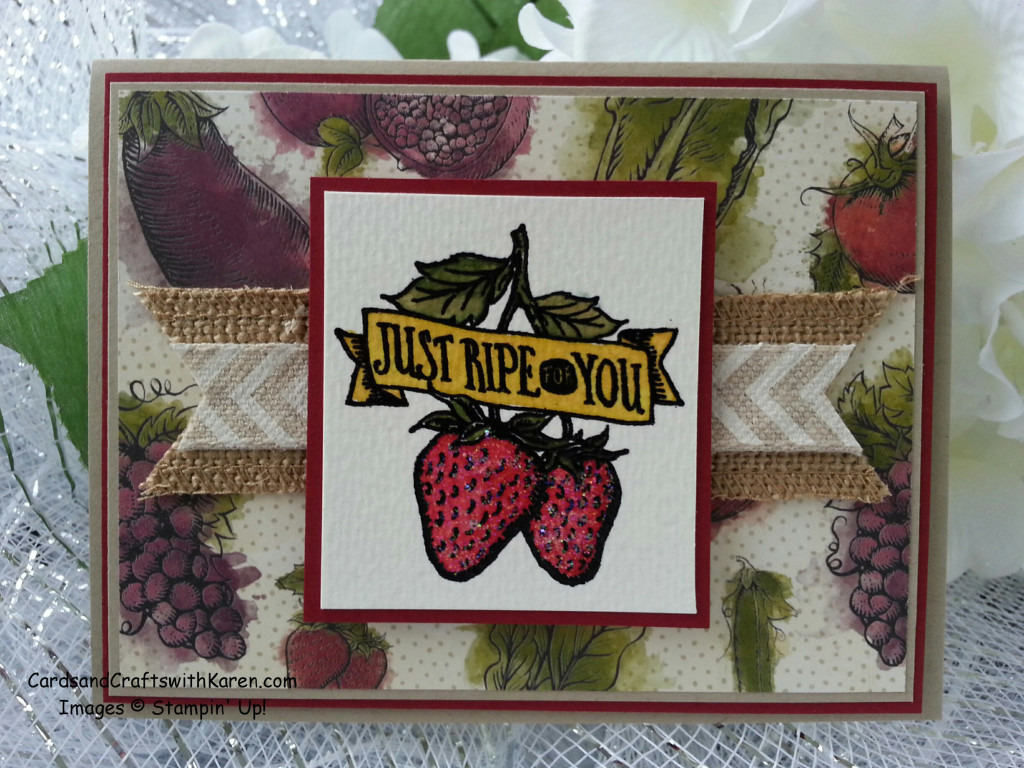 Thank you for stopping by, hope you liked the card. For more product information or to place an order, click on any of the images below. Have a great day, Craft On!