---
Welcome to the 7th Sunday of Christmas 2017 featuring Craft Projects.  For all my projects I've used Holiday paper, but these items are good anytime of the year.
First are note pads with pens – the one on the left has a pen you can open and add designer series paper, other uses your basic pen.  All you need to do is alter sizes to fit the note pad and pen of your choice.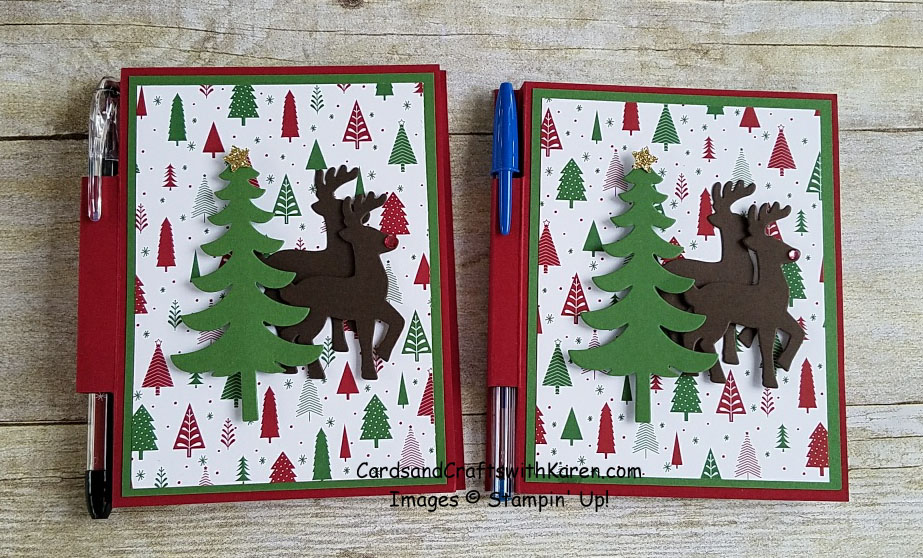 Ever hear of Snowman soup? What is Snowman soup you say? It's 3 easy ingredients – Instant Hot Chocolate Mix, small bag of Mini Marshmallows and a piece of Mint Candy (or mini candy cane – which were not available at the time I'm preparing this post).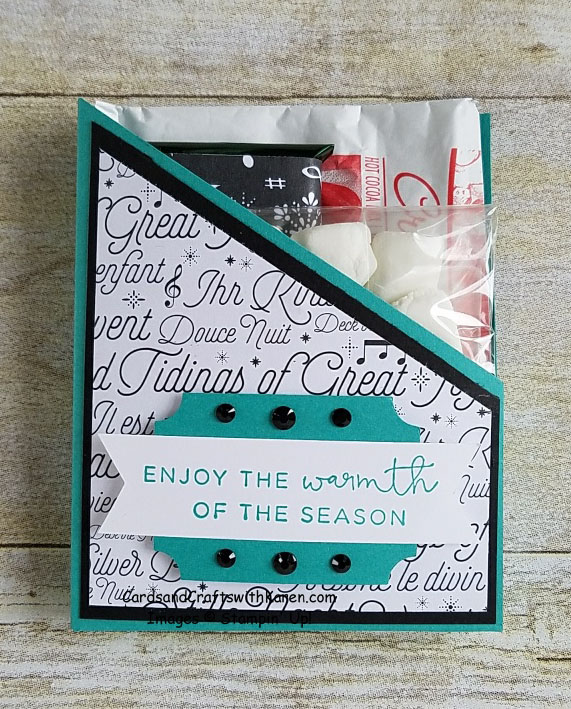 Here we have on the left a Treat Tube filled with Holiday candy, decorated front and note to the recipient on the inside. On the right I've adjusted the measurements a little and turned it into a note it note holder, with pen. Either of these are perfect stocking stuffers or gifts for co-workers.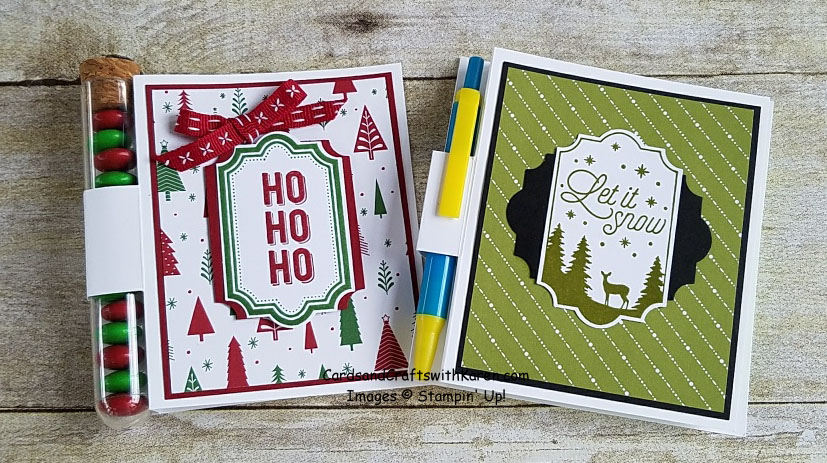 Thank you for taking the time to stop by, hope you are inspired to try making cards.
Please join my newsletter group to receive instructions and supply lists for all projects featured during the 12 Sundays of Christmas.  Follow me on Instagram @cqueen309.
Have a great day – Craft On!
Click on any of the images below for more product information and to order directly from my on-line store.
Please add your order to the current Host Code XZJVWWKD, check demonstrator contact, I'll happily send you a re-useable thank you card and free gift. This month orders between $35-$74.99 (before shipping and tax) receive a package of Clear or Gold Faceted Gems and orders from $75-$149.99, in addition to the Faceted Gems you will receive a package of Metallic Enamel Shapes.
For orders is over $150, please use all of the Host Rewards you've earned.  Otherwise, I'd love for you to add your order to the current Host Code XZJVWWKD.
Happy Shopping.