Happy Saturday, today we are celebrating my 600th blog post, woo hoo ! ! !
I want to take time to thank everyone who stops by to visit my blog, I really appreciate the time you take from your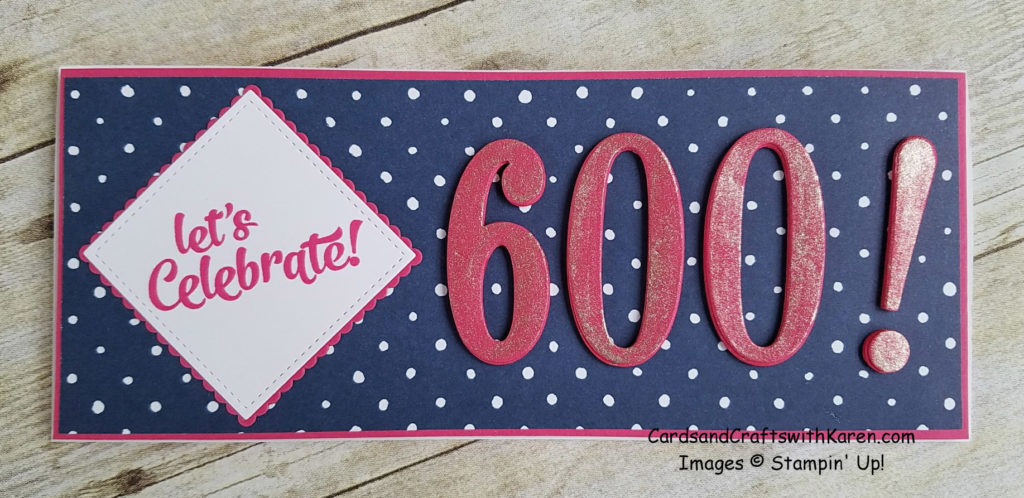 Thank you for stopping by, have a great day – Craft On!
Click on any of the images below for more product information or to order directly from my on-line store. Everyone who orders from me and checks demonstrator contact will receive handmade re-useable card and small thank you gift. Remember to use the April host code QVUEB26H when placing your order to receive your thank you items from me. Happy Shopping.