Happy Memorial Day weekend.
This facebook post from Matt Ehrin, my cousin Alex's husband is a perfect reminder of what Memorial Day means, please take a moment to read it.
For those of you who think Monday is just a day off to party…..Memorial Day is a United States (U.S) Federal Holiday that honors service members that died in service to our nation. This day of remembrance, formally known as Decoration Day, is celebrated every year on the final Monday of May. In observance of the holiday, many people visit cemeteries and memorials, volunteers often place American flags on each grave site at national cemeteries.
So as Memorial Day approaches, whether you're making plans to kick off summer with a weekend getaway, or organizing a barbecue with friends and family don't forget to take a moment to honor our brave servicemen and women who made the ultimate sacrifice to ensure our nation's freedom. FLY YOUR FLAGS HIGH!, and raise a glass to our fallen heros!! Happy Memorial day!
My card for today is a thank you to all the men & women who have served, are serving and will serve in the future.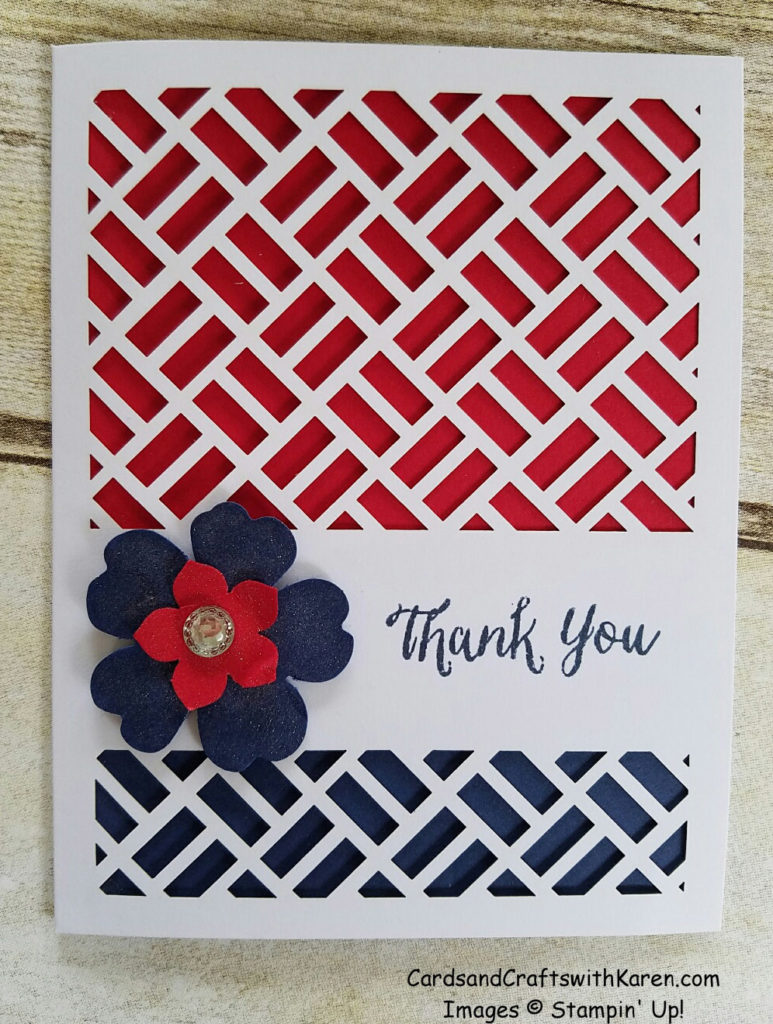 It was created with a card base from the May Paper Pumpkin, some Real Red & Night of Navy cardstock, a few flowers with clear Wink of Stella, rhinestone and sentiment.
Thank you for stopping by, have a great day – Craft On!