Happy New Years Eve! Any plans this evening? Nothing special happening here, just a nice quite dinner with a NCIS LA DVD marathon. I know that starting next week I'll be super busy (year end close at work and the new SU Occasions/Sale-A-Bration catalogs) so some quite time will be nice!
I wanted to take a moment to thank you for stopping by my blog in 2015 to check out my creations, leave comments and place orders.
I'm looking forward to some exciting crafting happening in 2016, hope you will be joining me for the ride. Take care and have a safe New Years Eve.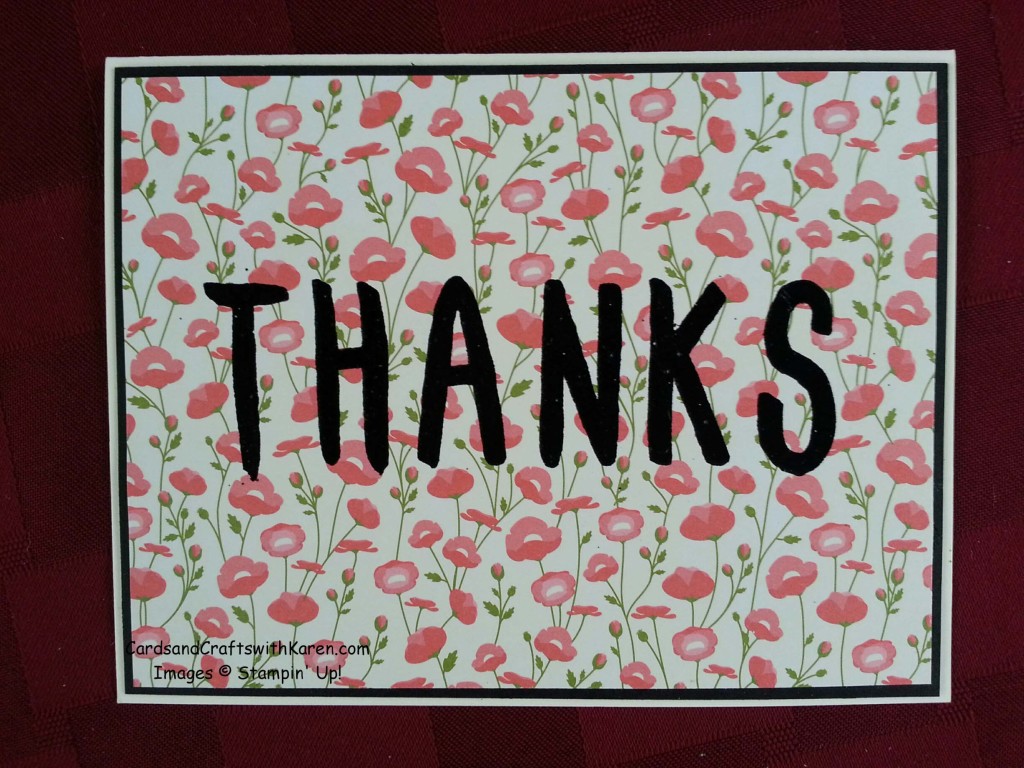 Supply list below, Have a wonderful day, Craft On!