This weeks deals include both the envelope punch board and gift box punch board. Both are great additions to your craft room. Below is a sample made from the envelope punch board used to make an envelope for a Halloween gift card, wouldn't this be great to make cute envelopes for all the holiday gift cards. The gift boxes can be made in different sizes up to 4″ and great for treats!
Both include:
* Sizing chart printed on board
* Measurements provided in inches and centimeters
* Scoring tool included
* Has convenient slot for storing scoring tool.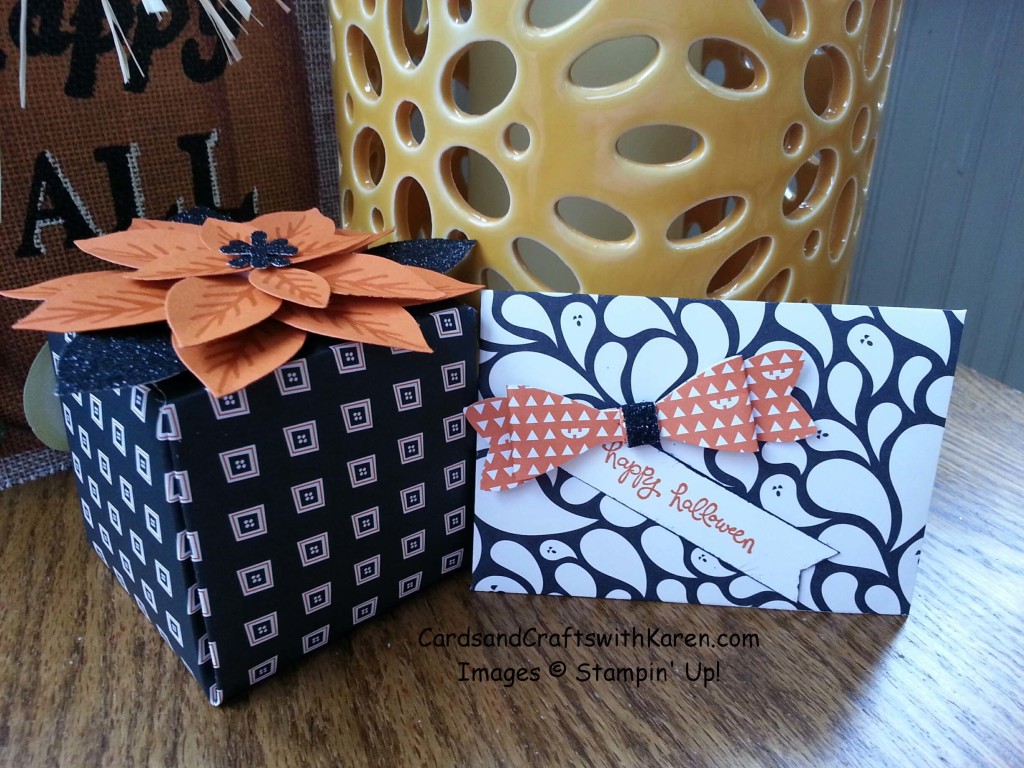 Weekly deals, September 29 – October 5, 2015 are listed below.
Thank you for stopping by, hope you enjoyed the projects. Click on any of the images to place your order today. Have a great day, Craft On!