Happy Hump Day, two more days until the weekend!
Last evening I spent some time on the computer checking out various idea's on Pinterest and came across some Stampin Up color combinations. One combo that really tickled my fancy was Cherry Cobbler – Wisteria Wonder – Whisper White. I would never of thought of that combo, but it sure looks nice together. I've also had the "Bordering Blooms" stamp set sitting around my desk for a few months now and decided this was the perfect color combo to give the stamp set a 'test' drive.
Since normally you cut a piece of 8 1/2″ x 11″ piece of cardstock into two halves to create a card base, thought why not make two cards using the stamp set and colors.
The first card uses the 'branch' stamp from Bordering Blooms, with flowers from the Itty Bitty Accent Punch pack with little pearls added in the center. Sentiment is from Fabulous Fours.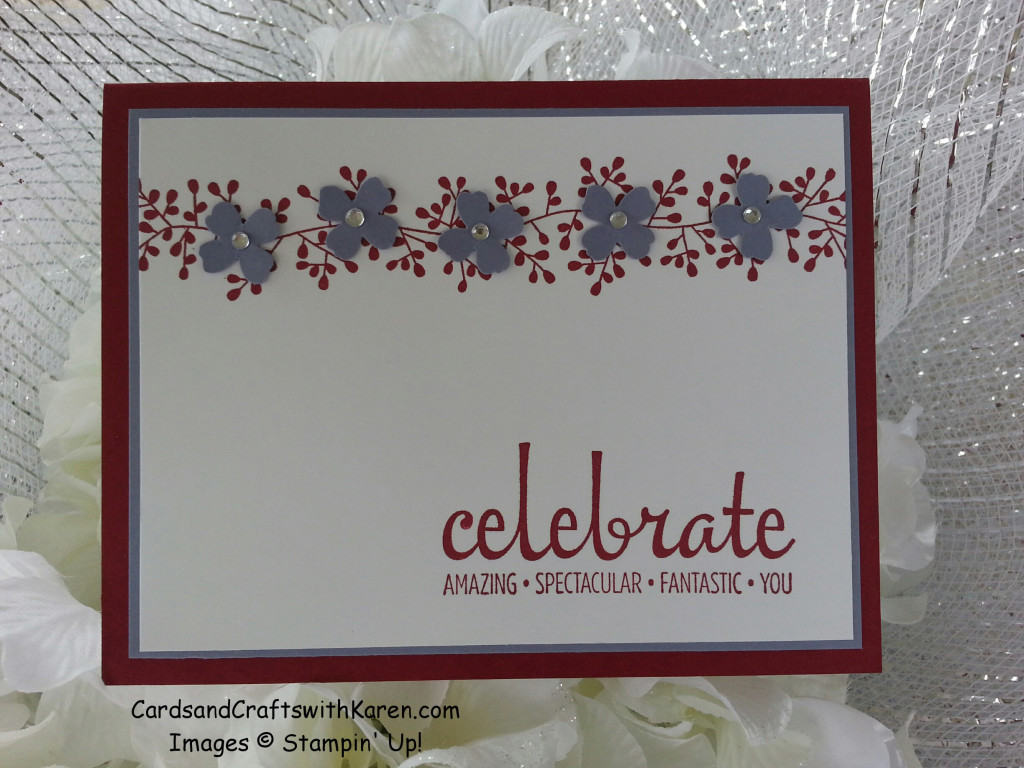 The second card used two of the stamps from Bordering Blooms which coordinate nicely together along with a sentiment from Fabulous Four. What's nice about the Bordering Blooms stamp set is that it's a photopolymer stamp which makes it easy to line up when stamping.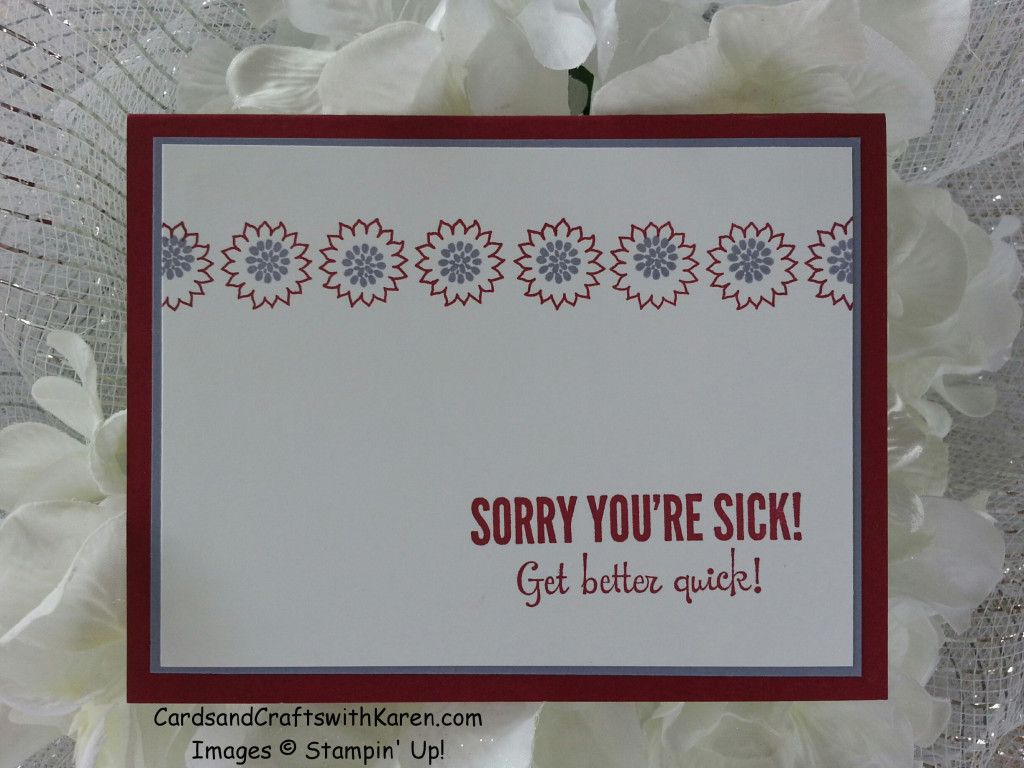 Thank you for stopping by, hope you enjoyed the cards. Have a great day, Craft On!
For more product information click on any of the images below for a direct link to my on-line store.
  Weekly Deals:Built for Free Using: My Stampin Blog