Happy New Year's! Hope you have some exciting plans for this evening. My husband and I plan on a nice quite dinner at home after watching the Penquins play a NYE evening hockey game, hopefully a winner!  Weather here is cold, wind chills in the single digits expected for this evening, nice evening to spend by the fire!
The other day while looking at some cards on Pinterest, I saw a card by Brian King using a stamp set from the 2015 Sale-A-Bration catalog and really liked the design, so I "cased" (copy and share everything) the design in my card for today.  It was the combination of layers and the piece of designer series paper cut at an angle that popped for me.  I used the same layout to create a Happy New Year's card to send to a friend living out of state. Thought adding the rhinestones over the bubbles seems rather festive.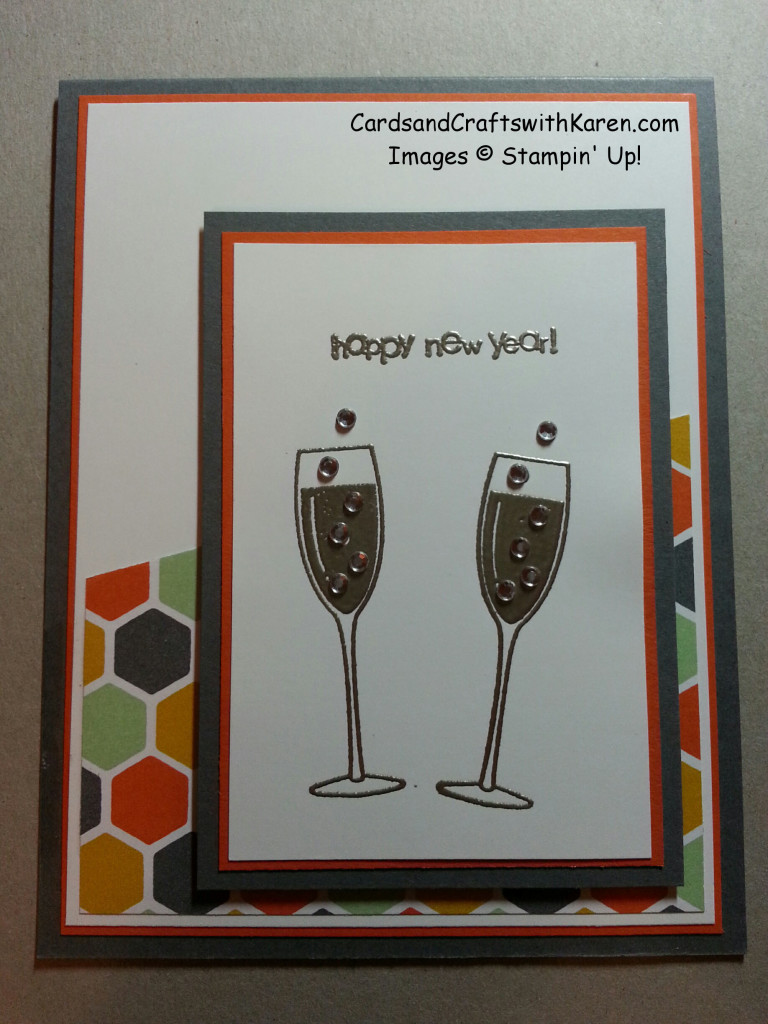 Thank you for taking the time to stop by, hope you enjoyed the card.
Look forward t0 2015 with new cards and projects to share,   Craft On!
Supplies:Built for Free Using: My Stampin Blog