Welcome to the 10th Sunday of Christmas, where I share cards and projects using a different stamp set each week to create holiday projects. Next week with feature items you can make for easy last minute gifts and the final week will be a summary of all the prior weeks. If you are a member of my newsletter group I will be sending out measurements and details of all the projects.
Today, December 4th, I'm featuring the stamp set "Every Occasion". What's the occasion? You'll find the perfect image for it in this versatile set. Combining images to create adorable artwork for your cards. There are 20 stamps in this set which comes in both wood and clear mount.
This is the perfect set to use to make gift cards for every occasions and matches nicely with the stamp set Teeny Tiny Wishes, which includes 24 stamps in one set. This set includes a greeting for almost every occasion and will be used regularly in your stamping. Paired gift cards with a handmade box and bow to use as a gift set.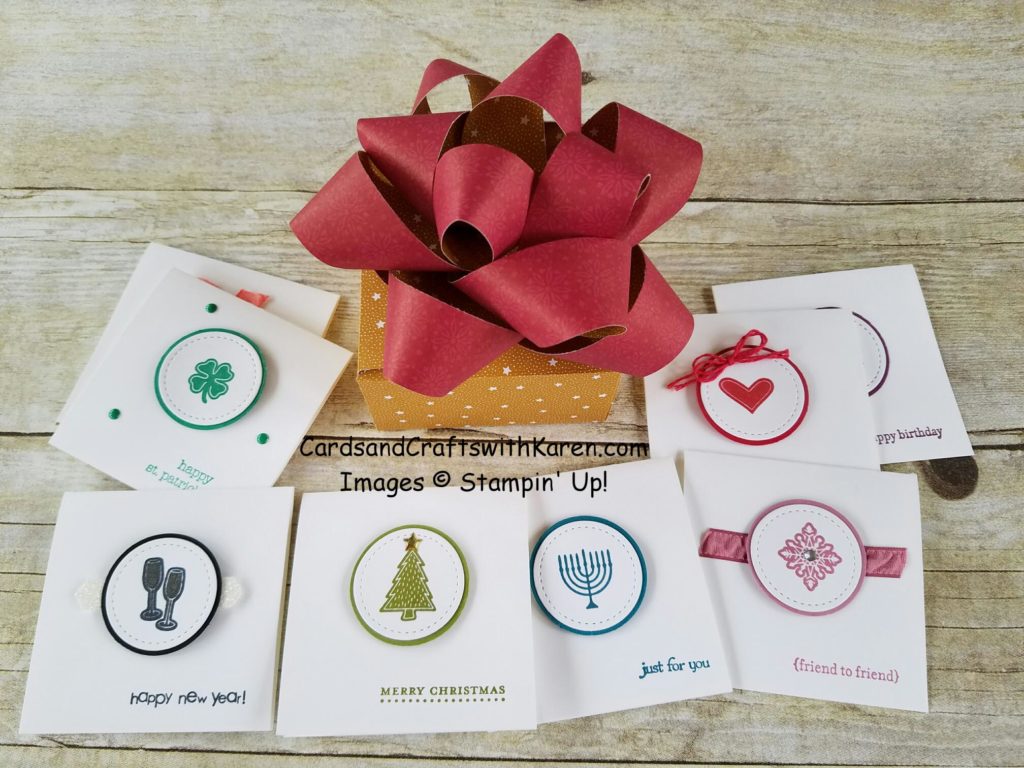 Here is a close up of the bow and box made from Designer Series Paper.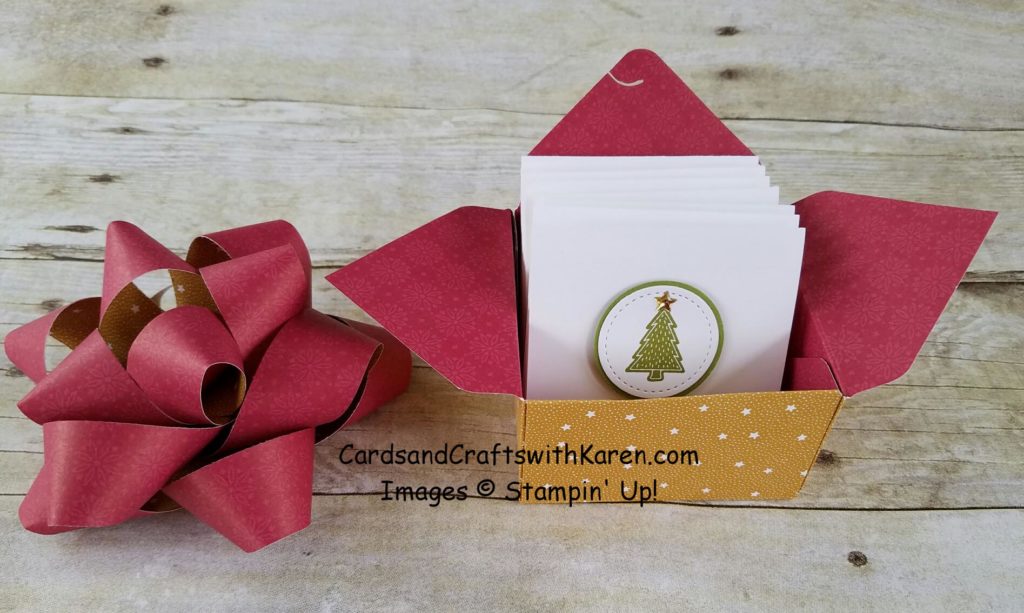 I've also made a few regular size cards, including one using the snowflake stamp and Stamp-a-ma-Jig to create a Christmas tree.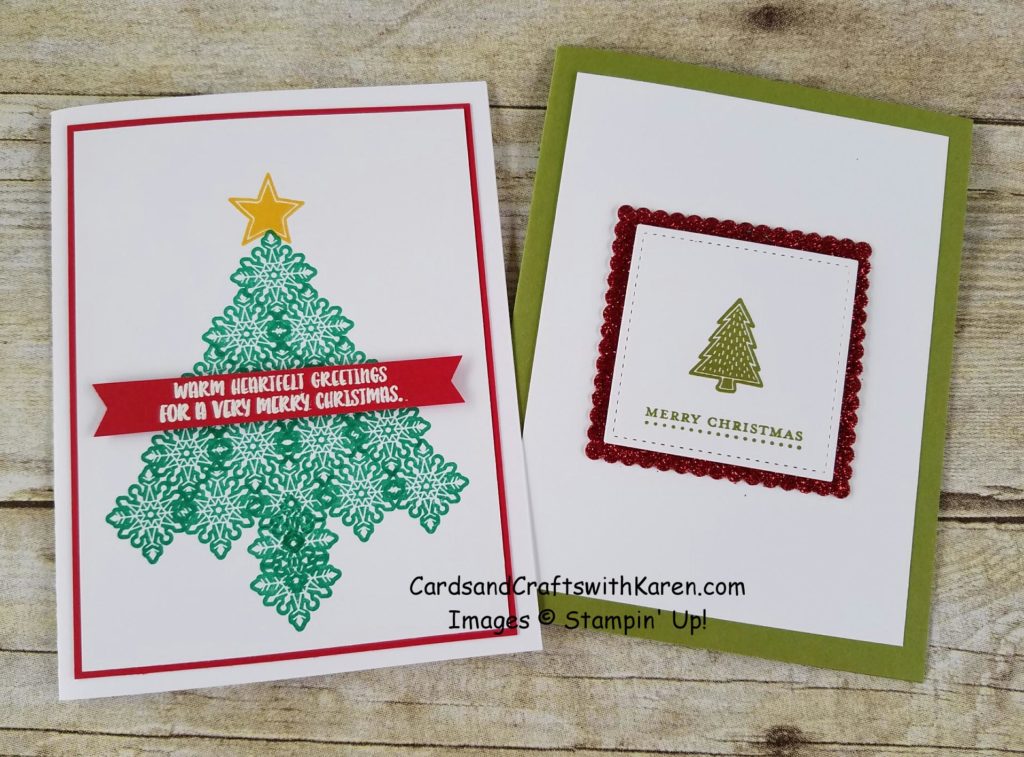 Thank you for stopping by, hope you enjoyed the projects, have a great day – Craft On!
If you would like to order any of the supplies to make these cards, click on any of the images below, happy shopping!